Recently I designed this guy: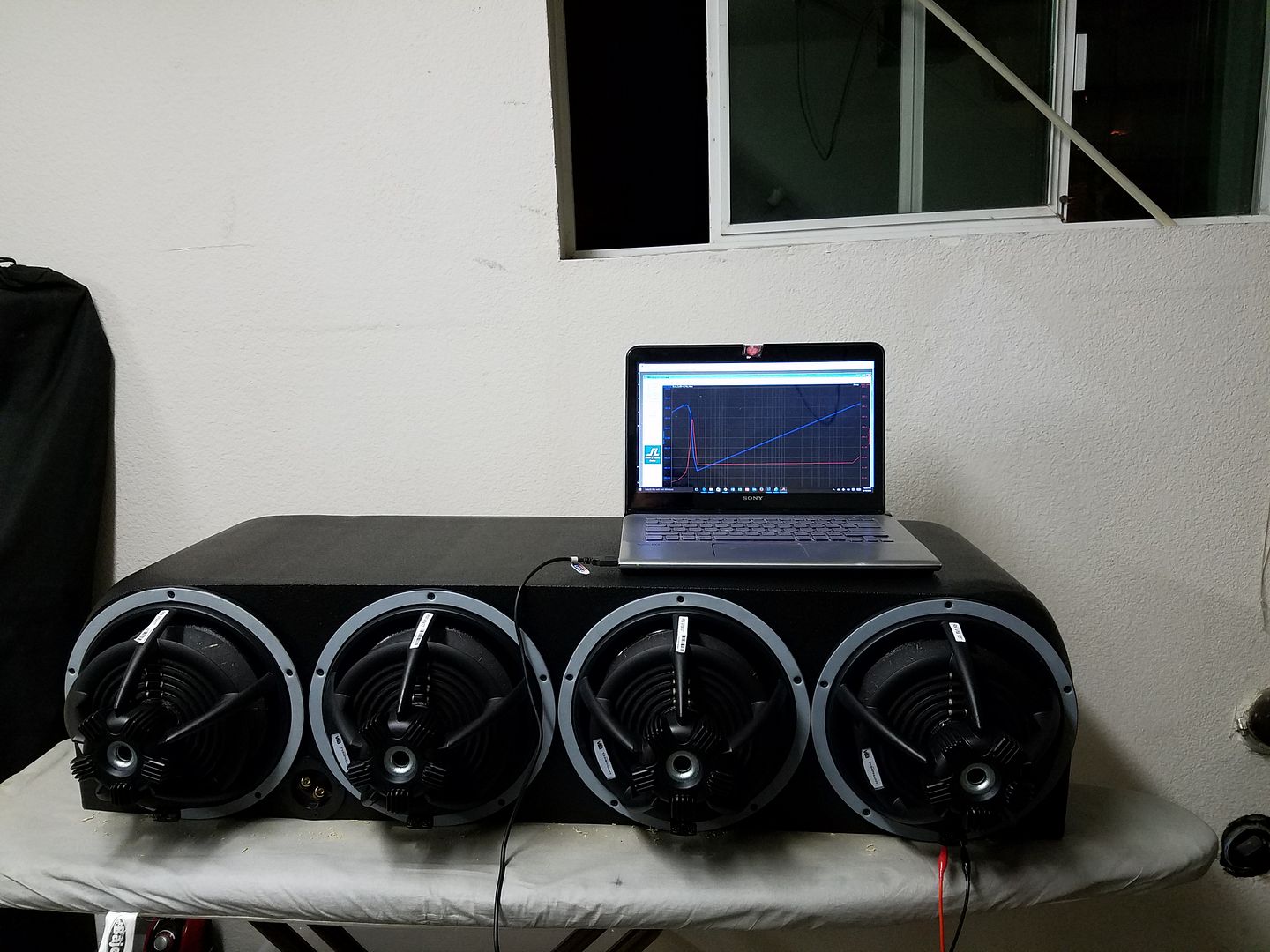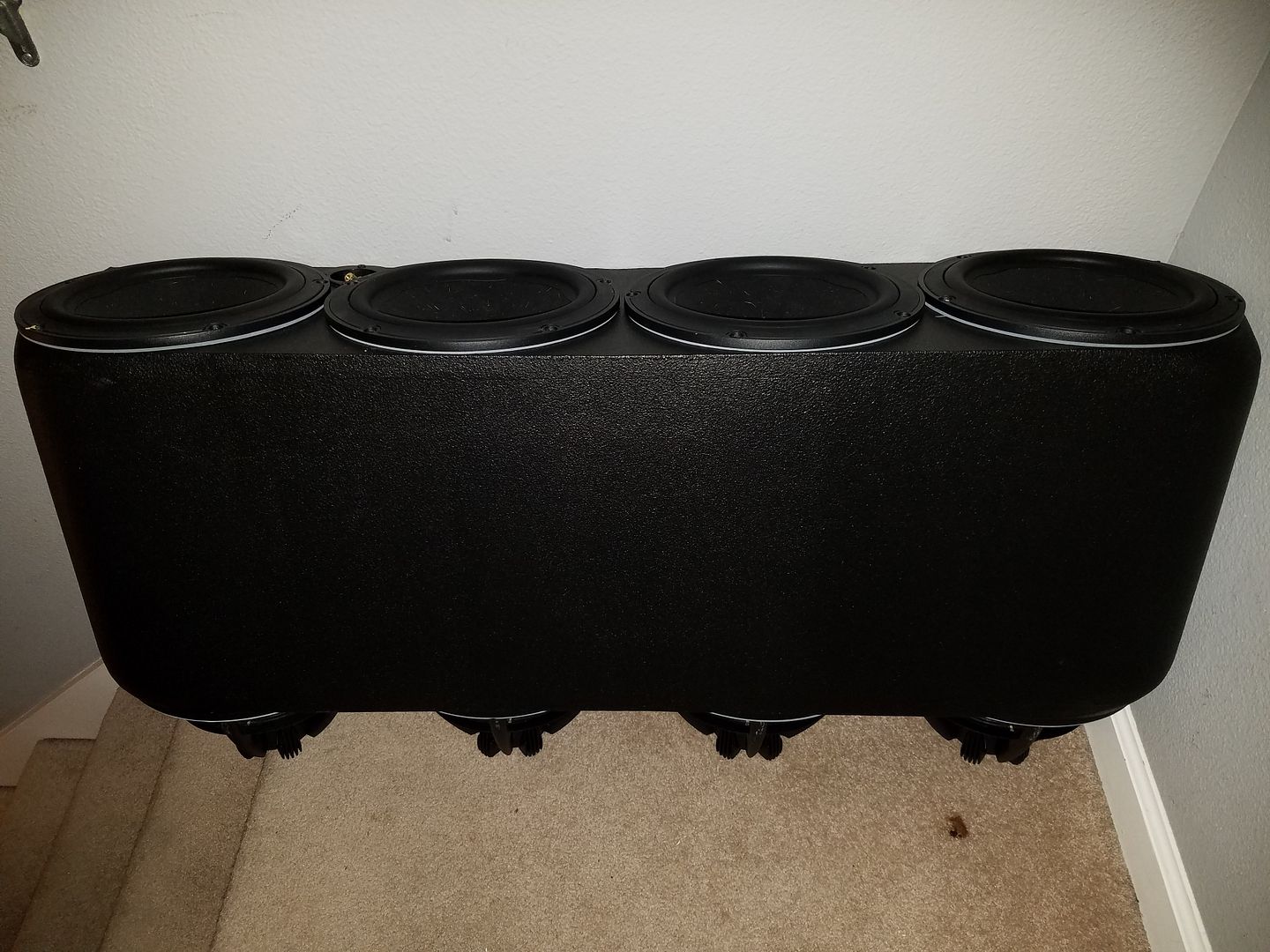 Parts used:
*8 units of Vifa NE 265W08-HS - 10" 8 ohm woofer by Vifa
*2500 watts amplifier @1% THD into 1 ohms
*3/4" MDF braced with 6 rods horizontal, 7 vertical
*Wood glue and drywall screws
*2.5 lbs of polyfill
*active crossover, time delay, 31 band graphic EQ
Design:
*Sealed 2.5 cubic feet net box
*Woofers are arranged in force cancelling push-pull and acoustic push-pull
*Coil are connected in parallel for 1 ohm load
*Intended band 20hz to 63hz 24db/oct slopes
I'm starting to think the Vifa NEs simply are not designed for a 1.1 QTC box. They sounded even boxier after adding more bracing.
What if I replace the 8 subs with only 4 subs that are build specifically for a small box? What do small box subwoofers have that others don't? Stiff suspensions? Why? Etc.