I have one cabinet that has 4 - 16 ohm speakers, wired into series-parallel. If I add a second single speaker cabinet, how does this impedance change? There are 2 photos of possible ways to hook up. One would put the cabinets in parallel and one in series.
The big question is this, since the 4 - 16 ohm cabinet comes down to 16 ohms total, would this act as
one
16 ohm driver or would it act strangely if I added another cabinet??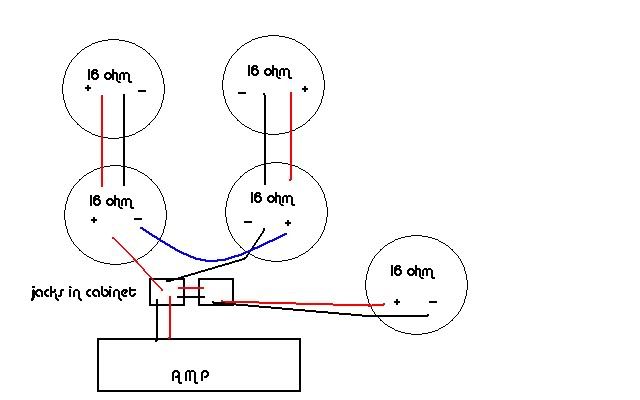 ">
">
Last edited: