I have one cabinet that has 4 - 16 ohm speakers, wired into series-parallel. If I add a second single speaker cabinet, how does this impedance change? There are 2 photos of possible ways to hook up. One would put the cabinets in parallel and one in series.
The big question is this, since the 4 - 16 ohm cabinet comes down to 16 ohms total, would this act as
one
16 ohm driver or would it act strangely if I added another cabinet??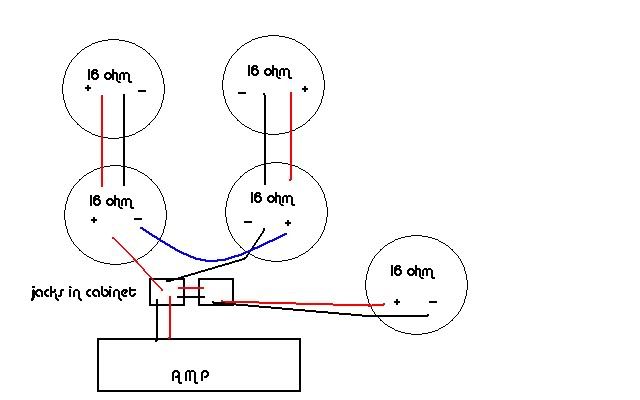 ">
">
Last edited:
total impedance of parallel connection is 8 ohms, of series connection 32 ohms, either way power would be shared evenly by the quad box and the single speaker; whether it's worthwhile would depend on their relative efficiencies.
Cool, thanks Pete McKay, that is what I thought.
Status

This old topic is closed. If you want to reopen this topic, contact a moderator using the "Report Post" button.