Warranty Information
Since this product is assembled by the user, we cannot provide a warranty like those found in finished products .

Instead, we provide technical support services via phone or email.

If there is a problem with the product, please contact VK Music.

If your kit needs a repair, you can send it off to us, and we'll find out what the problem is.

We can fix it for you.

We are committed to providing a first class, accessible, and efficient repairs service.

WE Will DO OUR BEST to PROTECT YOUR INVESTMENT.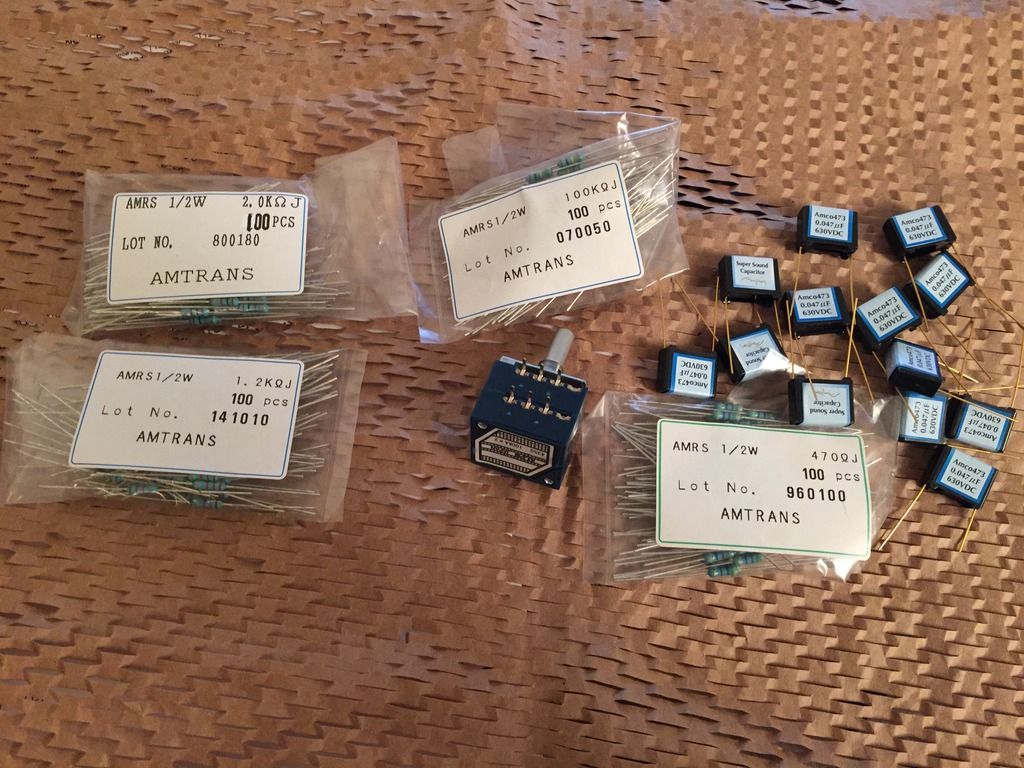 The DX version includes the following upgrade parts
1. Alps RK2711200AK
2. 59 pieces Amtrans AMRS carbon film resistor (1/2W)
3. Amtrans AMCO 0.047 X 6

Last edited: