Not sure if this has already been done, but I decided last night that sleep is for sissies (as Zen Mod says) and thought I would update the Zen 4 with modern parts eg Jfet input for starters.
The original article is here.
http://www.firstwatt.com/pdf/art_zv4.pdf
Changes made
1) Changed mosfets to IRFP240
3) Added cascoded Jfet input
Note:R15/R16 combo represents 5k trimpot
For the input I just pinched ideas from Nelson (as usual) aka ACA input but added cascode for 40V to 50V rails.
The feedback loop is not set in stone, if you need more gain, no problem change the resistor values.
Performance is very good, similar distortion to Aleph J.
Here is the circuit
Here is the distortion at 1 Watt into 8 Ohms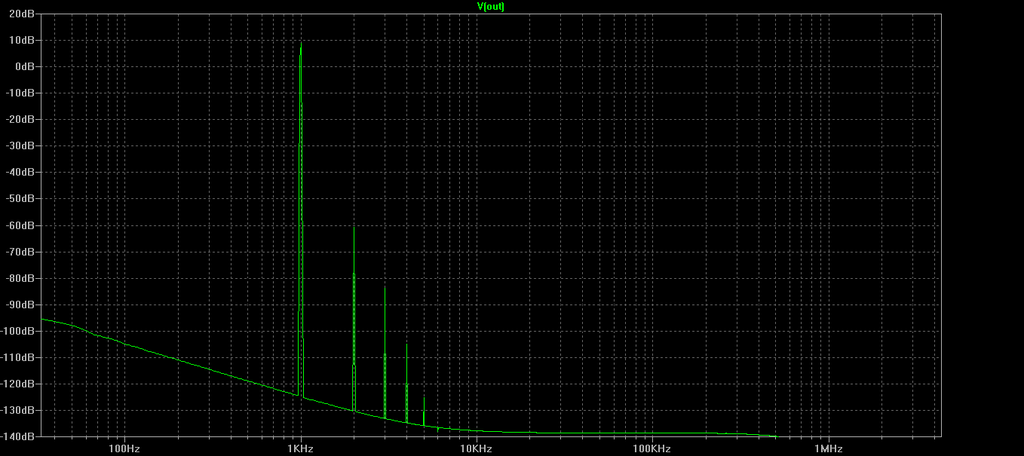 I might make further changes, but here is enough to get you started assuming someone out there might be interested in this.
Last edited: