After riding along on a few different line array threads I figured this project deserved it's own thread.
I wanted to get new speakers for my living room for a while but could not quite find something I liked.
The speakers I have right now are just too big to use in a proper setup. In a domestic setting with a girlfriend and a 7 year old son there's just not much room to place anything. After surfing the net in search for an answer I stumbled over several line array's.
Now that was something I thought had potential! Way lower floor space needed than my current speakers with 15" woofers.
So the idea was born to build line array's using 25 full range drivers in each array, long enough to somewhat be floor to ceiling.
Next problem, what should it look like? And what materials to use? I remember seeing a DIY thread with a translam construction. That idea was very appealing to me. You can make it any shape you want on the outside and the inner walls can be used to benefit the design.
I started up my favorite 3D program and started sketching. Pretty soon I had some ideas about the outer and inner shape. Here's a much later version to give an idea:
I wanted a round outer shape, round corners to help reduce diffraction. On the inside I choose a wavy shape to hopefully aid in scattering/diffusing the back wave and making the walls uneven in thickness. That last feature should help reduce resonances of the enclosure.
Also obvious are the braces, making it a potentially very stiff enclosure.
The total array design on the left and the final outcome of this project on the right:
(not too far off I presume)
Here's a list of (hopefully) useful shortcuts to different milestones and/or projects done with the arrays:
A memorable moment, first sound!
It took a long time to get there, was it really worth it?
13th December 2014, First sound:
A memorable moment!
Measurements begin...
My journey to better sound
14th January 2015, Start of first measurements:
Measuring my way to better sound quality
Break trough in processing...
stepping outside of the boundaries of DRC-FIR
16th July 2015, Break trough in processing:
Getting time coherency to work
(creating a time coherent correction in my listening room)
Proof of time coherency, at last
12th January 2016, Proof of time coherency at last!
Tested with APL_TDA software
Adding Ambience!
Taking control over the room
With installing a virtual Haas Kicker I'm trying to restore some of the energy I "robbed" from the room with my damping panels. I had some clues it might be interesting from my Car Audio days and always wanted to try a proper version in my home. By far one of the most fun tests I have done!
It starts somewhere
here...
with a later revisit of the theme
here!
The second part is concentrating on adding reverb to the ambient channels. I can highly recommend playing with this Haas Kicker idea, be it virtual or trough diffusive panels.
Review time!
Printed as is, I hope more will follow
21st January 2016, First official review:
Jan Fekkes reviews the Towers
Shuffling the phase, how does that work?
Another interesting, hopefully successful experiment
A thread was started on
Fixing the Stereo Phantom Center
which inspired me to do some tests with it. Early on it made me do some mid-side EQ, following a paper in that thread. Later on it led to experimenting with a phase only shuffler to brighten up the phantom center. What I think is happening can be read
here...
Condensed version of this thread?
For those looking for a more condensed version of this thread, I started a post (a couple actually) on the JRiver forums that's more compact, but it also lacks the detail I put into this thread.
Here's the link:
Why I love JRiver, a tale of taming my Line Arrays
Another review, this time by DIYAudio member: Boden
Read it here...
Eelco dropped by for a chat about REW, JRiver and FIR filters and a short listening session. We talked about all things audio and discussed the DSP methods I use in this Monster thread.
Reviews keep on coming in, this time by xrk971
Find his kind words here
We managed to take advantage of a business trip to get both xrk971 and BYRTT together at my home.
It's raining reviews! Another one from BYRTT
You can find it here...
BYRTT was part of the get together. He's the only one to have heard both my lines and the insane effort from B&O, the Beolab 90.
I was very curious about a comparison.
Update! Driver change to Scan Speak 10F
End result here...
In time I'll write more about it after proper DSP has been applied.
I am curious though, will this be the first 25 driver Scan Speak 10F equiped array?
==================================================================================
Line Array Theory, a great read for anyone considering arrays
Infinite line source: analysis by werewolf
An old
AES paper
on
Line Arrays
, from speaker dave (
David Smith
), written at the time he worked at McIntosh:
Constant Beam Width Transducers line arrays
And as long as I'm adding
line array paper
s: This original work of
Jim Griffin
is worth the read too!
http://www.audioroundtable.com/misc/nflawp.pdf
ISO 226:2003
Equal Loudness Contour
:
Interactive link with dB numbers
==================================================================================
Amplifier tests!
The story starts here!
A big special thanks to member koldby and BYRTT. We had a small get together to do some subjective listening.
5 different amplifiers were tested with the arrays.
==================================================================================
A Picture with the new DIY Scan Speak 30W/4558T00 subs added: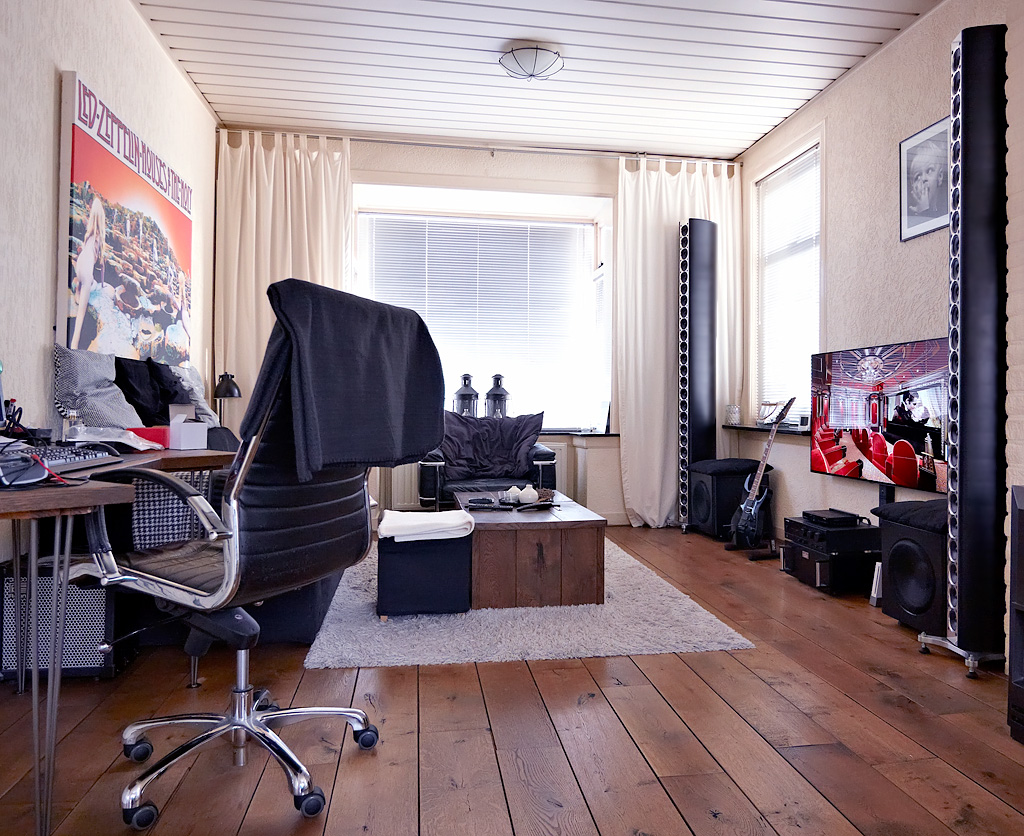 The actual subwoofer build is scattered all over the thread, but here are some links:
Still making sawdust
Getting it together...
Did I screw it up?
Waiting for paint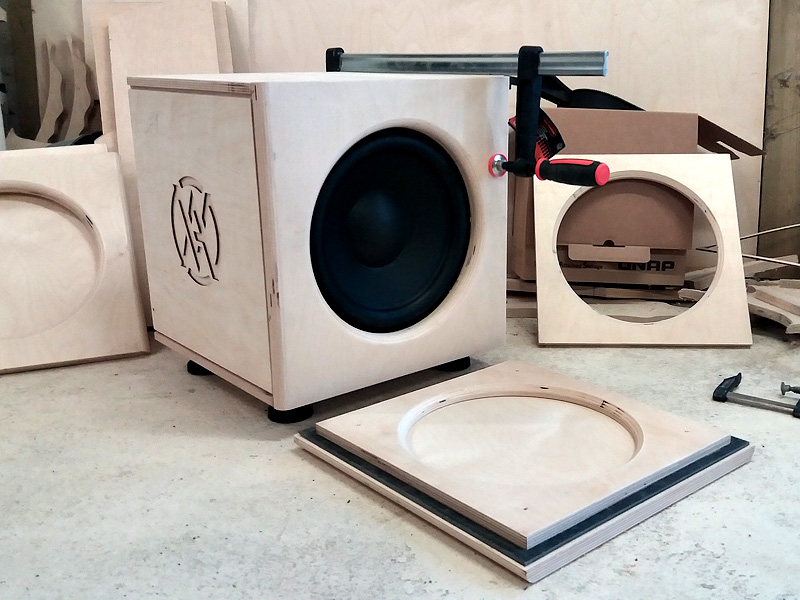 Getting ready to paint...
Paint is on!
More info here:
www.vandermill-audio.nl outside link
(enough to make your own!)
And the new
Fetzilla ambient amplifier
that followed shortly after that: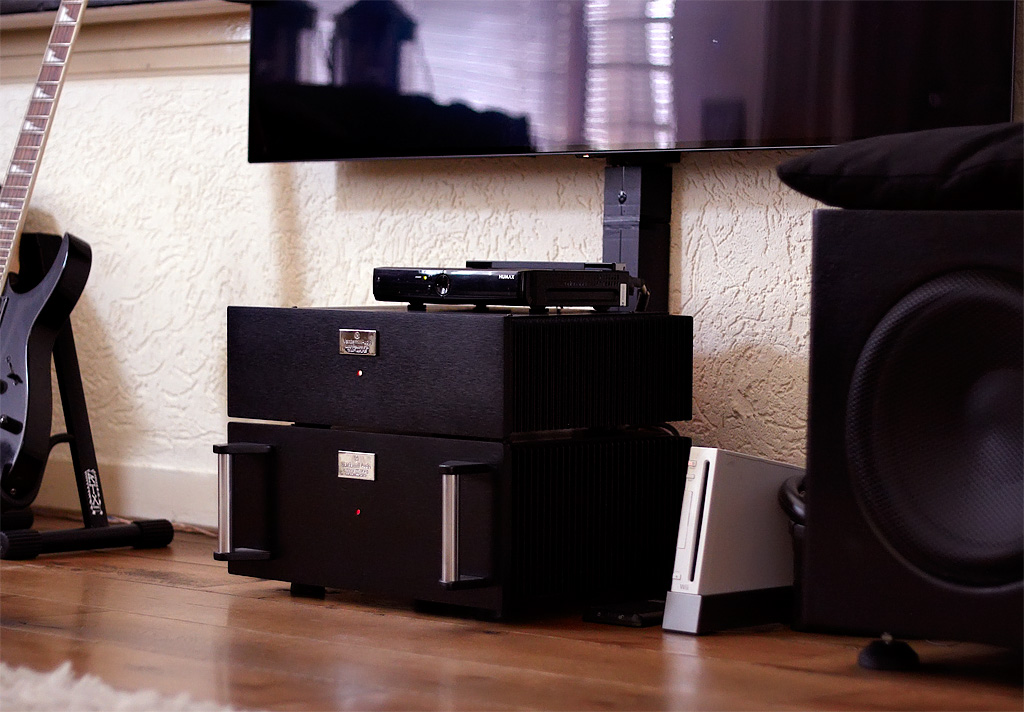 Last edited: