TDA7984E Audiopohonics amp arrived today (just another nobsound, fx-audio,fosi audio,aiyima, clone, wanna be with audiophonics on the front)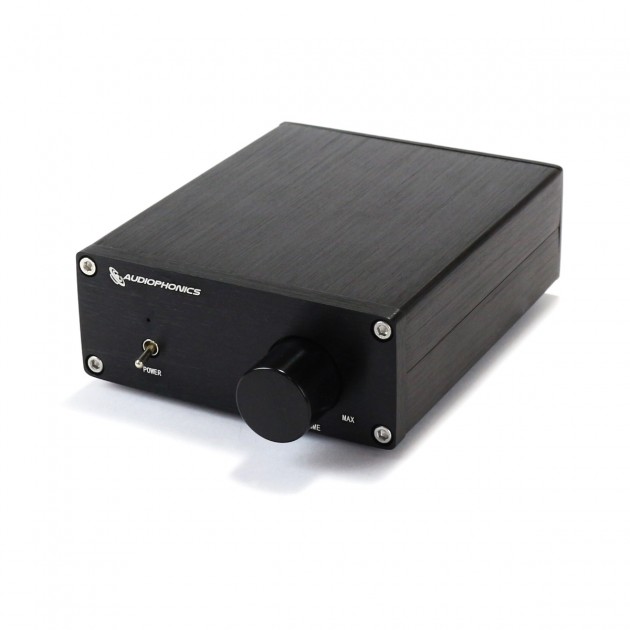 24v 6a power adapter,supply used with the amp, i used it with my TPA3116 amp and it's enough for 8 ohm 85db speakers, i use it atm without my tube t1 preamp.
Atm im playing the sound track from Tron legacy (very good soundtrack) and it can sound very dynamic and tight punchy bass (thats how good the soundtrack is) Solar Sailer sound amazing in the bass played loud
Highs don't sound as soft as when i use my tube pre amp with my TDA3116 amp, but it's only just gotten up to room temperature and theres also burn in (which there can be many opinions on)
Midrange sounds good,even when i don't use my tube preamp the soundstage is wide.
Basic amp with rca input, power and speaker output on the rear, in the front only power on/off and volume which is analog since it's channel balance isn't perfect at very low volume which means it's analog, digital there no channel unbalance at low levels.
Olde douk audio g3 amp the sound would get loud fast (high gain) with the new amp the volume seems smoother in how fast it gets loud, i think despite using the same power adapter,supply the TDA 7894E is a bit louder
Better than my TPA3116 amp but not as good as the amp with the tube preamp, although it's more close to the tpa311+ tube preamp combination than the TPA3116 amp alone.
I tried my TPA3116 alaone and could hear it sounds better with the tube preamp, im not shure the difference is as big if i changed back to the TDA3116 + tube preamp.
There is no tonecontrols and i don't need to adjust the highs and lows
if you can find one for under 50 euros and a power supply with 24volt or higher for low sensitive speaker you will get a very good amp
Last edited: