Does any one have the Sony TA-F808ES amp?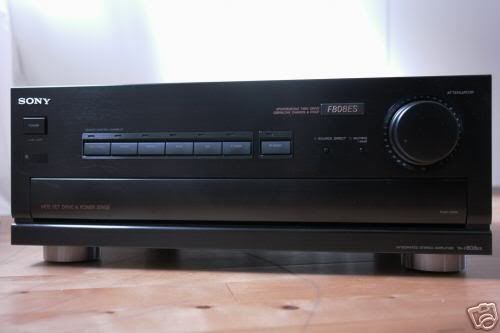 I am seriously thinking of buying one on ebay, the user reviews I have read so far look good. It seems to be built like a tank and should last a while. Any Mods???
How much should I pay???? In Euros or £s.
I have Proac Response 1SC speakers and think this would have the weight and authority to drive them. Here are the specs from Proacs website
http://www.proac-loudspeakers.com/1sc.php
Nominal Impedance - 8 ohms
Recommended Amplifiers -20 to 100 watts
Frequency Response - 38hz to 30Khz
Sensitivity - 86db linear for 1 watt at 1 metre
Bass/Midrange -New five inch unit with special transparent cone. Copper magnet assembly and
phase plug mounted on die-cast chassis. High temperature voice coil.
Tweeter -ProAc three quarter inch dome unit, with honeycomb - wound voice coil.
Special damping and ferrofluid-cooled coil assembly.
Crossover Finest components on dedicated circuit board. Multistrand oxygen-free copper cable throughout. Split for optional bi-wiring and bi-amping.
Dimensions
12" (305mm) high
7" (178mm) wide
9 1/4" (235mm) deep
Weight
18lbs (8kg)/cabinet
Thanks
Lee