I am going to try and document the refurbishing of this wonderfull piece of amp. This is still a masterpiece from when Sansui was Sansui!!! Produced between about 1973 and 1975 (my birth year)
First error was resolved by finding blown fuse... but I believe after all these years all fuses are due for replacement.
Most of the fuses have rateings of xA at 125V, fuses available to me are normaly 250V, do I just divide the current of the 125V units by two if I want to use 250V fuses or would I be better off ordering some 125V ones?
What is the verdict on those large Elna caps (30+ years old), stay or go?
I think they samller elco's are probably due for a replacement.
It was quite a job getting the crust of thick old dust out of there and I will go get some compressed air when I can drive again, to do a better job.
P.S. I would love the service manual for this model.. I have most of the manuals for the models on either side, but they do differ more than you'd think.
Now for some pictures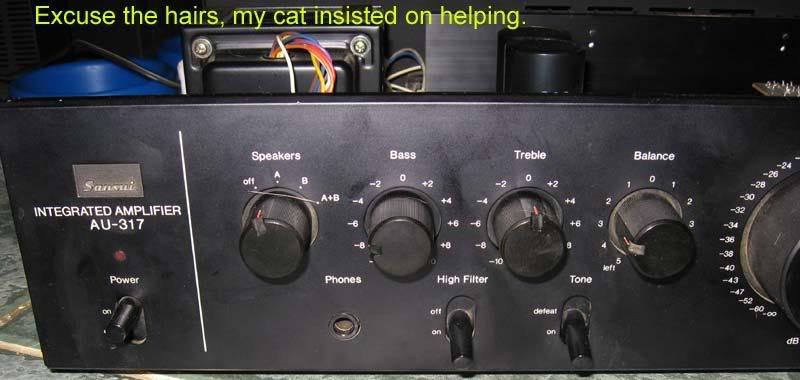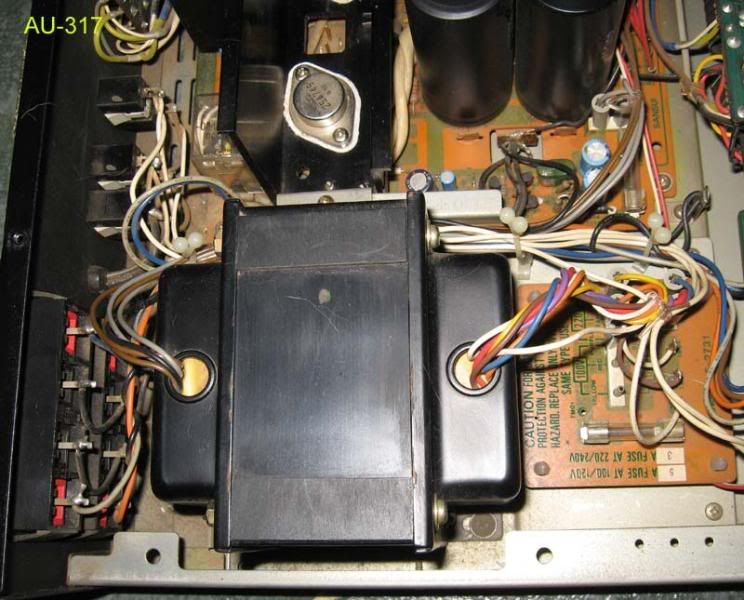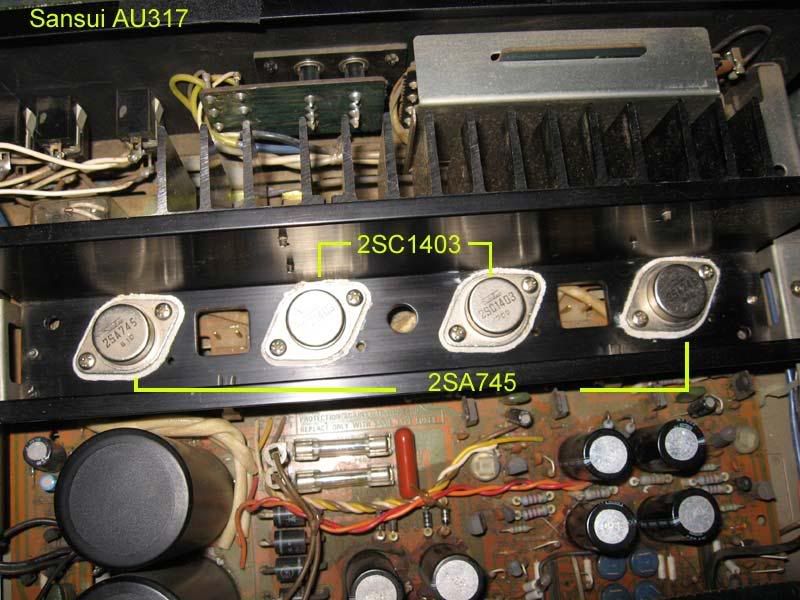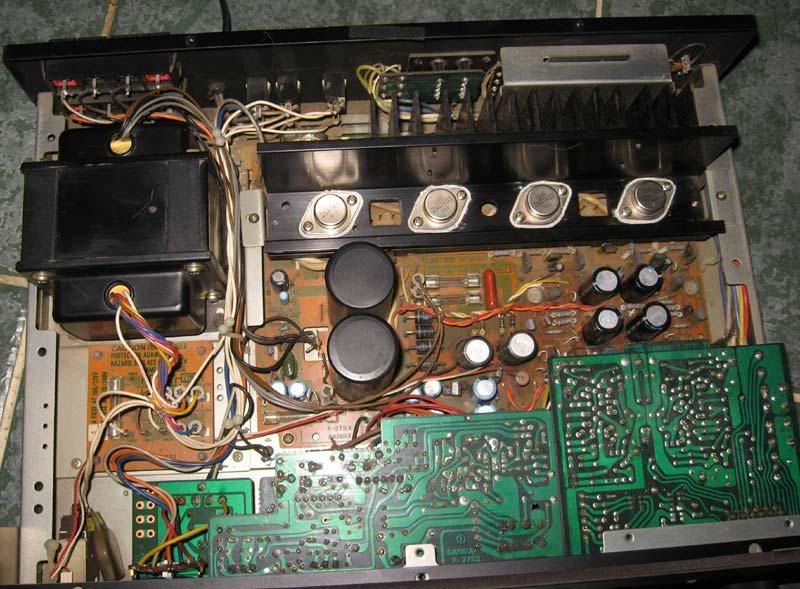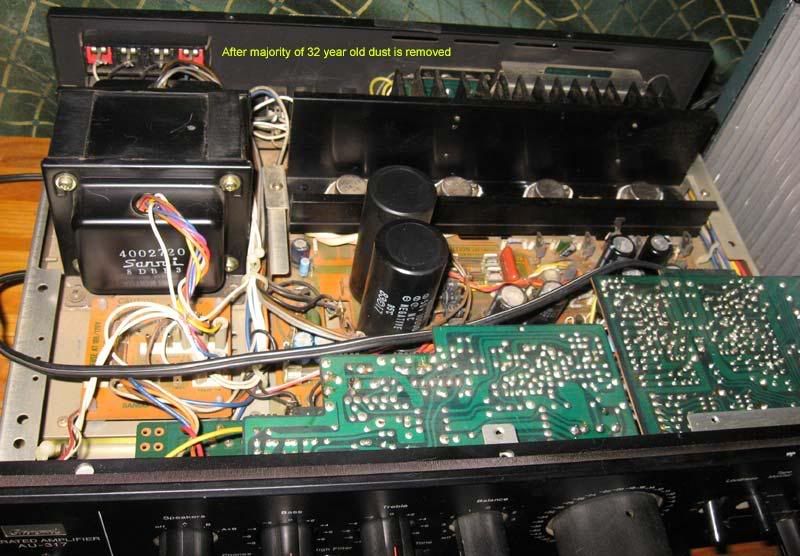 What is the consumption written there dear nephew

Yes.... Sansui specifications...this may be 0.03 percent.... real maximum power may be more than 100 watts real maximum into the begining of clipping.

Our amplifier has 0.000001 percent...when switched off.... and 0.0005 percent when playing 1 watt of power.

Also that Sansui distorts 10 percent when pumping 150 watts rms.... so.... specification "details"

regards,

Carlos

Yeah...not much more than 50 watts...maybe 75 into 4 ohms

It seems the supply is weak.... install huge condensers and reduce emitter resistances and you may have better dinamic power into the peaks.

Install 22000uf each rail...try to see if you have better result...normally this results good when they use 6800 or 10000uf each rail

1 Ampere fuse into 220 volts
2 ampere fuse into 110 volts.

Those are AC, line fuses..into transformer primary... this is the main difference from Industries and DIYers... we use to make better supplies, in special when the unit is old ... they used small condensers.

regards,

Carlos
Status

This old topic is closed. If you want to reopen this topic, contact a moderator using the "Report Post" button.
Sansui AU-317 restoration project - 56k warning