Hi,
A Rotel RA-840BX4 amp I am working on seems to be more or less OK, except that one of the drivers is running hot, hotter that the others. Each channel has two drivers (running in class A). The heatsink of three drivers warm up to about 55 degrees C, but one (Q623) warms up to over 70 degrees C.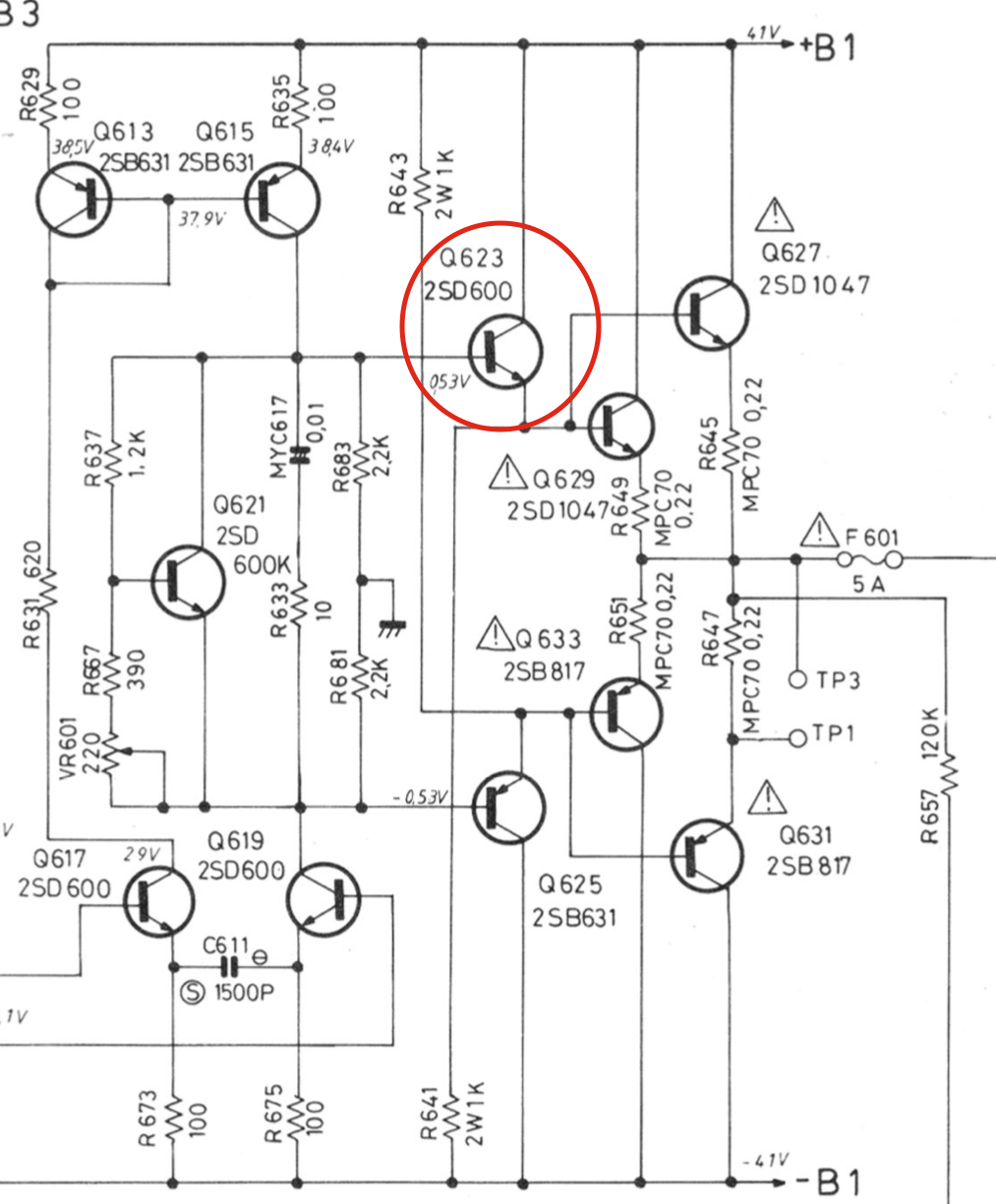 I checked R641 (and R643) and they both measure the expected 1K ohms. Replacing Q623 (I had a spare) didn't help.
Does it make sense to suspect the current mirror and / or Q635? What are good equivalents for a 2SB361? Of course, I will replace them both.
Or perhaps any other suggestions?
Much appreciated!
René
Last edited: