Hey guys, i thought i would start by attempting to fix the jl 300/4 but that might be too advanced for me right now. I figured id start with something that is less complicated. I had a directed d800 that was popping the amp fuses, not the inline ones. So i took the amp apart and noticed there was a irfz48n that was shorted out (see pic) Anyway i replaced all 4 of them, and i powered the amp on it worked for a few minutes but i noticed the ground wire was getting really hot. So i took it off checked everything out, everything looked ok. But then when i hooked the amp back up it kept popping the inline fuses not the amps fuses. Any ideas ?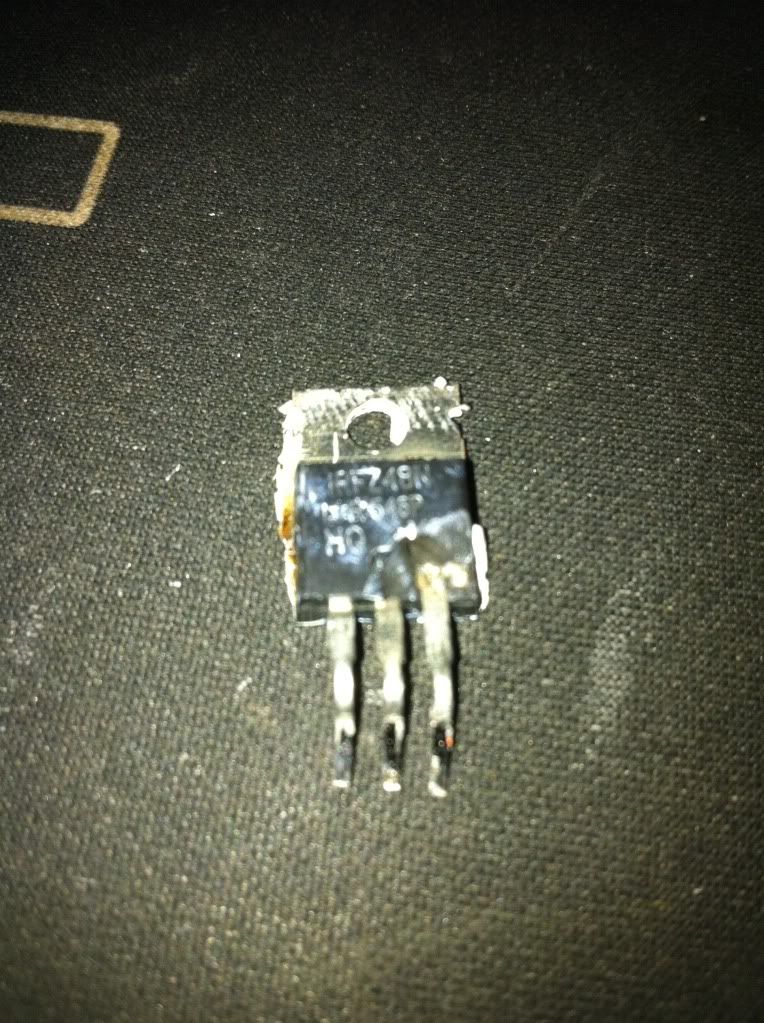 Thanks
-Rob
Last edited:
So heres a small update, i replaced all the powersupply fets, and put the rectifiers back in. Amp turns on, protection light comes on for a sec then shuts off (not sure if thats normal) Amp stays on and doesnt blow fuses anymore. But now there are other issues i have no audio output.
Status

This old topic is closed. If you want to reopen this topic, contact a moderator using the "Report Post" button.
replaced irfz48n transistors.. still blowing fuses