Hi all you good fanatics out there in DIY utopia.
I am new to this site but quite long in the tooth when it comes to building OTL amps.
My first was a copy of the Rozenblit Transcendent 25W version which has been simplified in the meantime, but is now dead due to a failed mains transformer.
The transformer was a custom all windings on one core, but I have decided to now fit 3 off the shelf transformers instead.
The circuit is going to be re-built along the lines of the Rozenblit Son of Beast but with my own differences built in.
Since 2000 I have built another 3 OTL amp, all using different valve line-ups.
The 2nd amp was a test bed for different topologies and was sold a long time ago.
Number 3 is my own design low power miniature OTL using 6J6 and 6080 valves.
The last build is a copy of the Tim mellows but using alternative valves and a few modifications.
This shows amps 1, 3 and 4 together:
As I shall be doing an extensive re-build I thought I would document it on here for your amusement.
Space created for new transformers: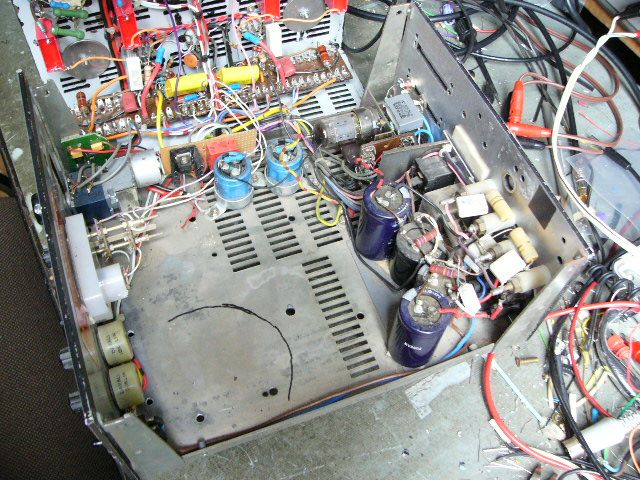 Components removed so far, including the dead mains transformer and the DC heater rectifier/heatsinks and capacitors: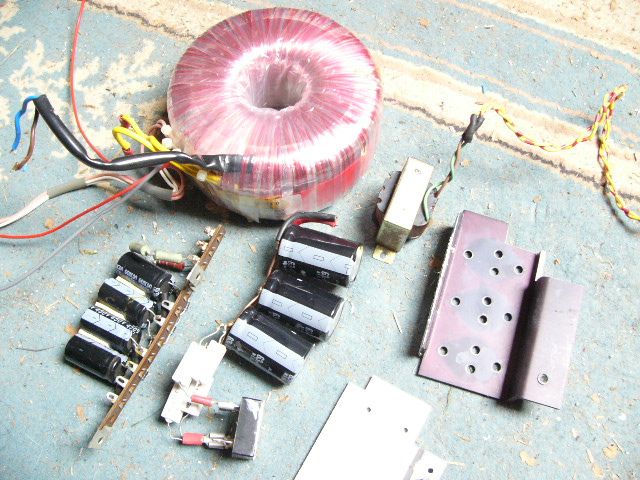 I'll keep the thread updated as I go along, new transformers now on order.