Hi all,
I am trying to repair a Hameg 412 Oscilloscope from 1976
The power supply uses 2 telefunken power transistors
TFK S 341T
in order to deliver 250V & 160V.
I have found out that one transistor has failed along with a 160V zener diode.
Unfortunately I can not find a replacement transistor ....
I checked the service manual, but the schematics show different transistors (BF458) with slightly different component orientation . ( there is no 51R resistor and no 47nf capacitor)
I have tried replicating the schematics found in the service manual and used 2 x BF458 but I am getting slightly wrong voltage (268V & 168V)
here is a picture of the transistor and the schematics :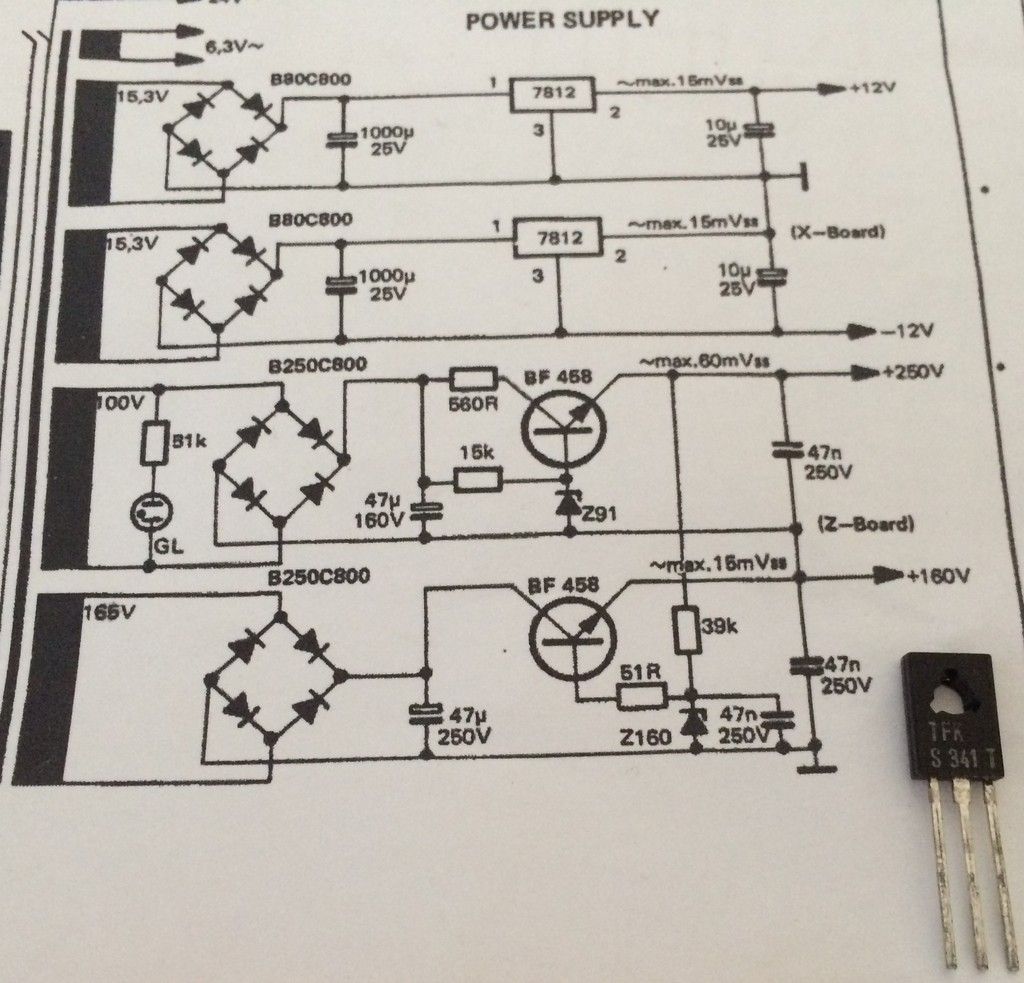 Does anybody know of a replacement transistor of TFK S 341T ?
Any help would be highly appreciated ,
thanks