So I have a repair/refurbish of some original Quad II amplifiers.
One of them is in decent condition the other one is under transformer goo.....
A picture of the OPT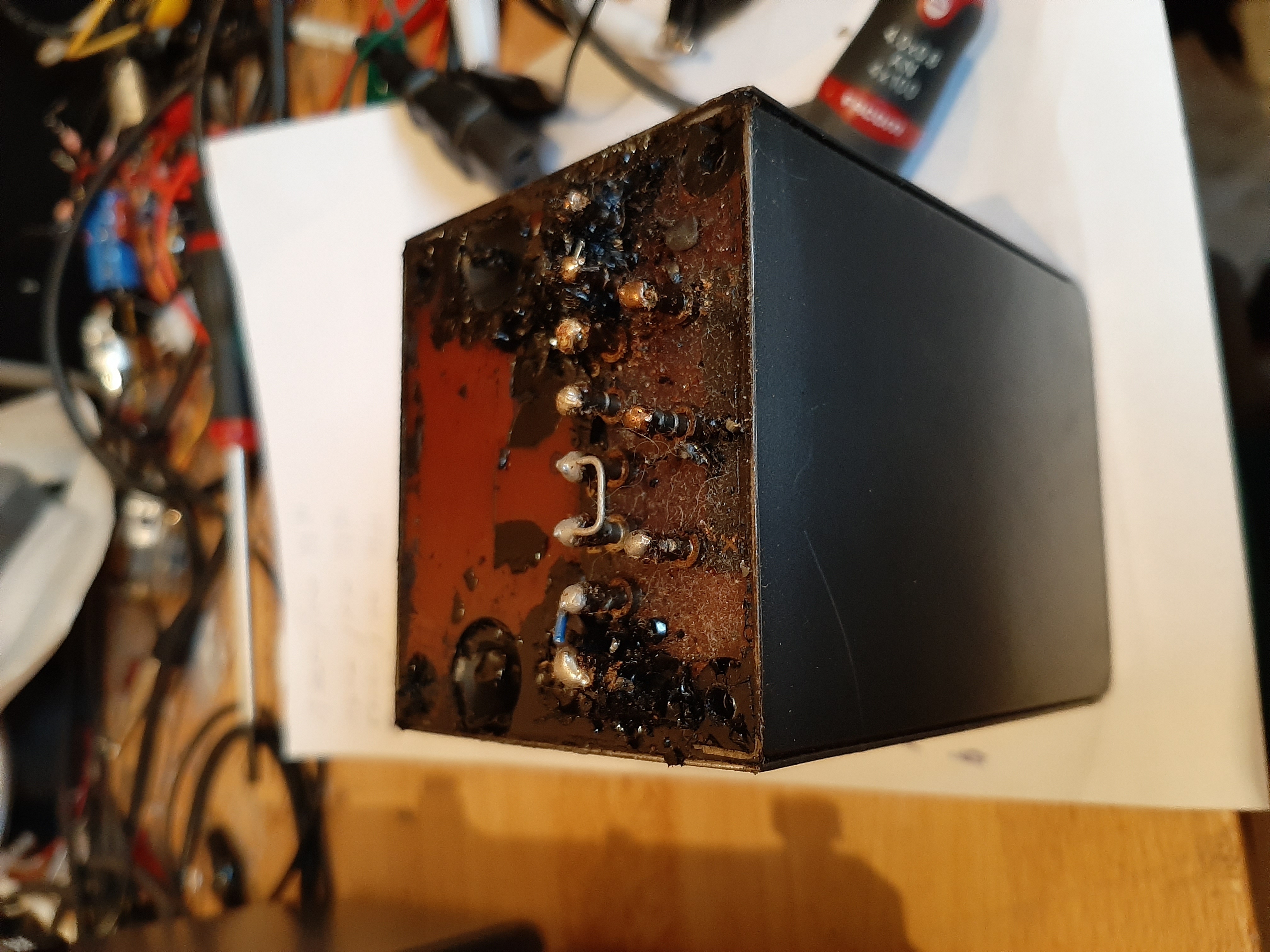 Power transformer is about the same. The inductor is better.
Measurement of DC resistance looks like they could still be good.
So I was thinking of getting alle the goo out (how would I do that? probably heating them...).
Or when I was reading it appears there is a company called majestic transformer who make complete replacements.
According to keith snook his website they should be better then the originals.
I also tought about using a lundahl that has CFB windings but then I also need to pot them etc.....
Anyone has experience with these replacements from majestic transformers?
When I would replace the opt's I would ofcourse replace them both.
Same goes for the power transformer.
The guy wants the amplifier in very good condition (= like new) so that is why I would take this route.
Al passive components will also be replaced.
For the tubes, they still hold the GZ32 rectifiers so these will go and a GZ34 wil fit in there.
As for the power capacitors, using the GZ34 I am replacing them with 47µF ones.
One of them still has the original GEC KT66 in them, the other one has 2 different kt66 brands in so was thinking about a new quad of them.