Hi all!
I have had quite a lot of experience with portable speaker design and Bluetooth modules from Qualcomm. I worked with CSR chips, for example, CSR64215 and I didn't get any problem with programming this chip. Moreover, we have a great thread on this forum with a lot of useful information:
CSR8675 programming guide w. software and tons of CSR info
On the market, we have new Qualcomm chips QCCXXXX and the approach of programming not the same with CSR modules. As far as I know, the last chip that supports CSR programming process is QCC3008.
And new chips have features:
APTX-HD, APTX-Adaptive (QCC5125)
DSP Kalimba, a key feature for me.
Bluetooth 5.1
Ready-made modules with amplifiers and external DACs
These chips have DSP Kalimba and that gives the opportunity to set up audio how I want, make limiter, EQ, bass booster, etc.
I know that this DSP not so powerful as, for example, ADAU1701, but that makes my project chipper using only one chip for wireless connection, DAC and DSP.
QCC5125 and QCC3034\QCC3031 have the same programming approach. For programming those modules, we have two ways. First, we need special programming expensive board. Second, programming with USB.
I found ADK for QCC3031 on the thread that I write above, thanks a lot @ErikDIY for that. I tried to connect this chip to a USB, but I didn't get any success.
I have this module - BTM331.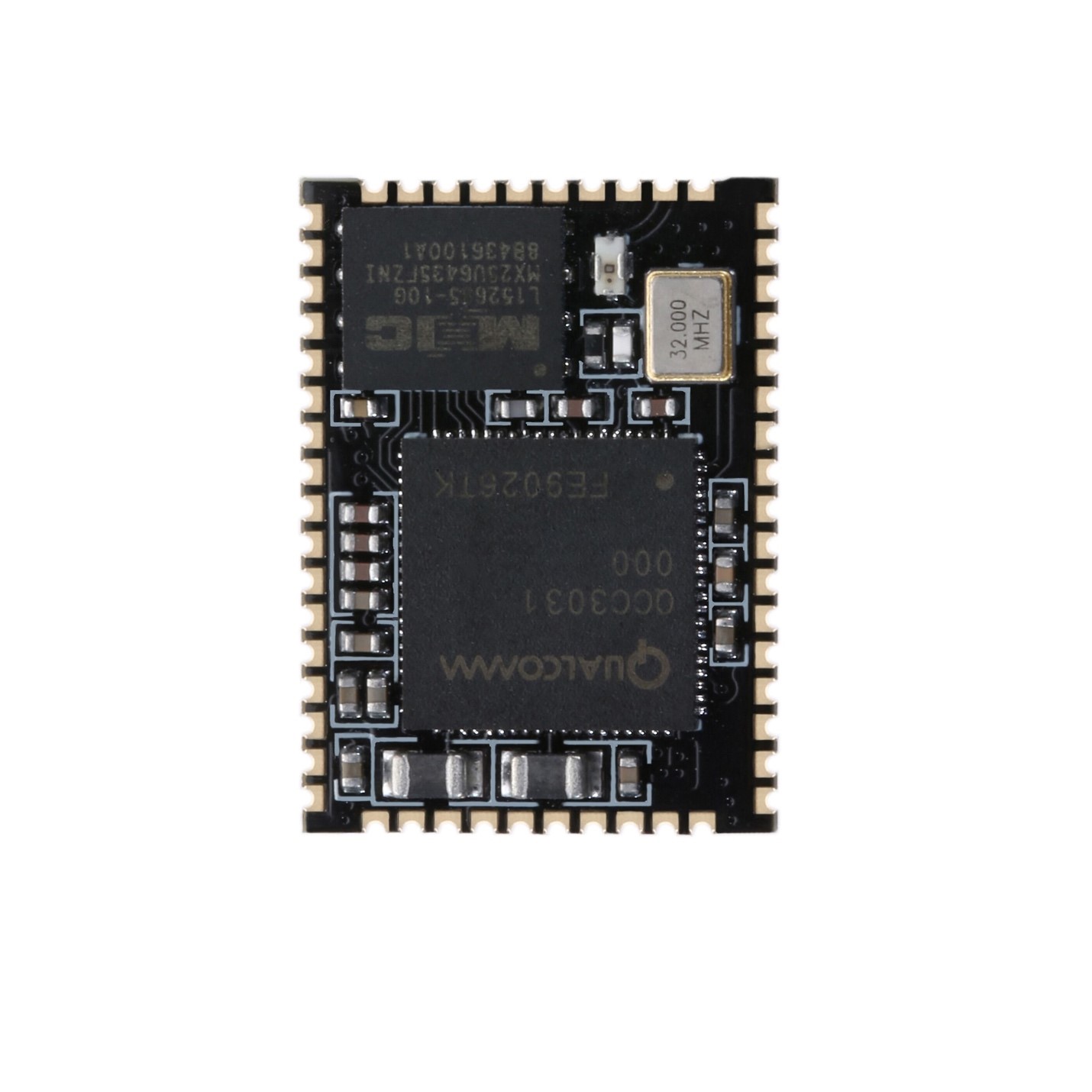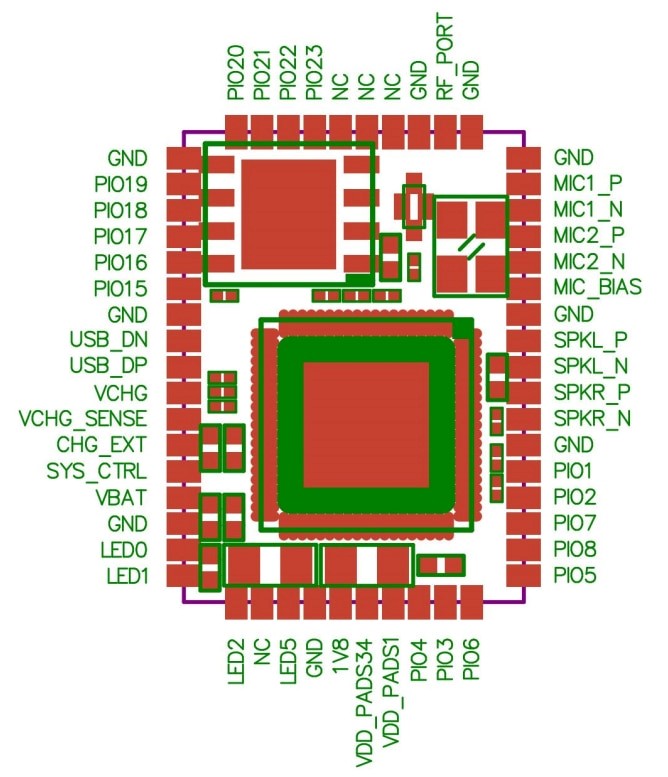 I would like to ask you to share your experience, how connect this chip to USB? How configure DSP Kalimba on this chip by USB?
On USB we have 4 pins
And we have pins on QCC3031(BTM331):
VBAT_SENSE
USB_DN
USB_DP
VCHG
VCHG_SENSE
CHG_EXT
Which pins from qcc3031 I need to connect to USB pins?
As I understood Data+ and Data- from USB need to connect to USB_DN, USB_DP from QCC3031.
Last edited: