Pulseaudio Crossover Rack - multi-way crossover design & implementation with linux
Hi there!
This is my first post to this forum with a new account and after a long hiatus (>10 years).
I'd like to announce the first public release of "
Pulseaudio Crossover Rack
", a program to design and implement multi-way speaker crossovers with linux, the pulseaudio audio server and a set of LADSPA plugins.
The installation instructions can be found on the
homepage
, the theory of operation, available filters and lots more on the
Online Help page
.
Currently there are builds for the amd64, i386 and armhf (targeted at RasPi etc.) architectures only (this only concerns the LADSPA plugins, the program itself is cross platform compatible as its written in python3/PyQT). The armhf build was only tested in an emulator, so I'd like to hear back from RasPi and similar SBC owners if it actually works.
Also any usage reports, suggestions, feedback on useability and bug reports are welcome (the latter not so much
).
Please keep in mind that this is the 1.1 release (as I screwed up packaging the 1.0 release) - but in a sense this is even more 1 than 1.0
Here's the obligatory screenshot: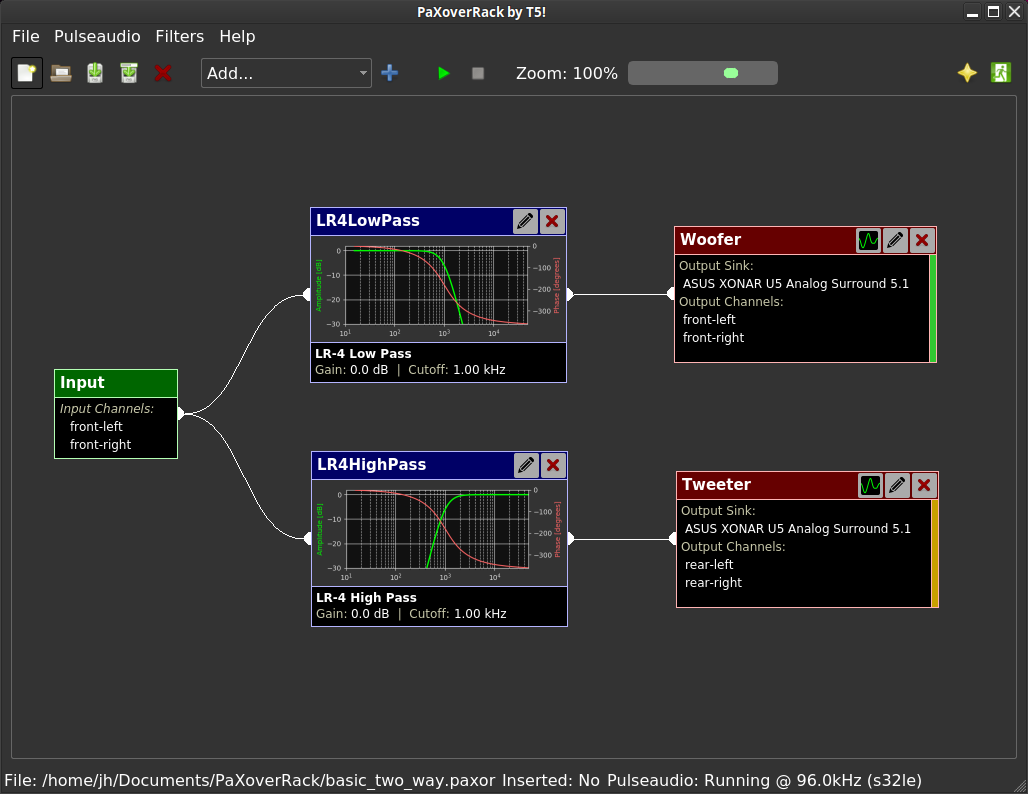 Have fun!
Jürgen
PS: There's also a
Pulseaudio Parametric Equalizer
available for those who just want equalization and no crossover. If there's any interest and need for discussion I can open a new thread for it...
Last edited: