I am looking for a proven design for 3 way floor standing speakers that have the full 20hz to 20khz range.

I am hoping to find something that uses efficient drivers and can produce decent spl.

Most importantly I want to learn a lot in the process, so the design must be beginner friendly, but also attractive. I am open to All types of cabnets, OB Line array, Or any of the other more conventional setups. Size is not a problem as long as they are an attractive design.

Price is not a huge issue, but as a beginner I'd like to keep it cheaper for my first attempt so maybe $1000 if that is realistic.

Any help would be fantastic. Thanks!!

Hello feyrerm - What you are looking for is the ultimate quest for most of us!!! I've been there - and in many respects I am still chasing that shadow of "the perfect speaker". Building a speaker that will actually "do" 20Hz to 20 kHz is a challenge for even those of us that are experienced and educated in the art. Many speaker designs that will perform to those levels are around - but then some other things begin to rear their ugly head - things like "how come this speaker doesn't sound as good as I thought it would". One of the 1st problems will be that a three way speaker will use some sort of crossover network – either active or passive – and getting a handle on x'over design is a treat all by itself!
Look up the EconoWave project and see what you think.
AK Design Collaborative - Econo-Waveguide Speaker - AudioKarma.org Home Audio Stereo Discussion Forums
I think that it is a good place to start and there is a lot of support and other builders around. If you have the space and like the sound there are several good OB projects around here with MJK's OB project high on the list – but that will get you back to some crossover design work that can be a challenge for even the experienced builder.
The perfect speaker doesn't exist. It will always be a compromise of advantages and disadvantages.
And then it becomes a question of what your taste is to make system you choose.
TL,BR,BP,OB,ES,horn.closed.
I build several systems and the best sounding on low and high level with good sound stage is a closed bandpass(fatboy project) low up to 80Hz. Dáppolito mid with titanium cone up to 2,5kHz. And 28mm softdome tweeter.
Clean warm subbas bright detailed mid and silk high tone.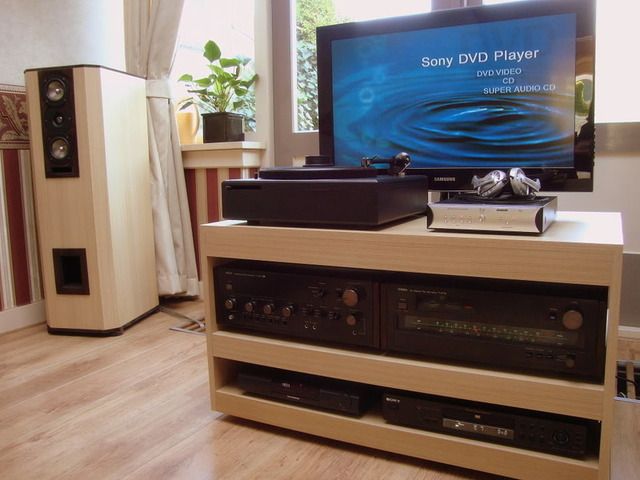 not meaning to hijack this
Helmuth, where did you get this information? id love to see the results for the AL130 alone, to compare with the al130'M'...
>>> The perfect speaker doesn't exist. It will always be a compromise of advantages and disadvantages.

>>> And then it becomes a question of what your taste is...

Totally agree! The two speakers you posted pics of probably each sound amazing but different. I can enjoy inexpensive speakers if they are decent quality, balanced overall maybe with a bit of a bass bump, without congestion or sibilance. Many fit that criteria so for me, there are many compromises i could enjoy. I am in the mood for some music now!
Hi,
More as a design example for the general form, I designed and build these for my boss when he wanted to learn a little about loudspeakers. Too long ago to recommend the components, but the form still works.
As an aside: the peculiar woofer driver position is the result of a fix for MCM T/S parameter and woofer size miss-information, it's a dual 8" woofer isobaric arrangement that doesn't really fit into the box
; just take it as a warning, always measure your T/S parameters, and the driver dimensions before you build a box.
These don't reach down to 20Hz, but keeping the tops and bottoms separate provides you with all kinds of options. You can always add a tapped horn or two for the lowest octave.
Regards,
Status

This old topic is closed. If you want to reopen this topic, contact a moderator using the "Report Post" button.
Proven design Suguestions