I was given a box of NOS tubes from a relative of a former TV/Hi-fi repair man. The following were all tested on a Sencore MU150 Tube Tester and they all tested as new. The prices are reasonable and below online retail and eBay prices so grab these bargains while they last. I have included a few pictures of some tubes but please know that I can send pictures of any tube you would like to see. I can also answer any questions you may have about them. Just e-mail me!
Shipping and handling to the USA will be $2.00 USD/tube. Multiple tubes will be $5.00 USD flat. If you live outside of the USA, e-mail me about shipping to your country.
RCA
(2)1B3GT- $5/PAIR
(2)6AL5 - $5/PAIR
6AT8 - $2
6AU6 - $3
(2)6BA6 - $5/PAIR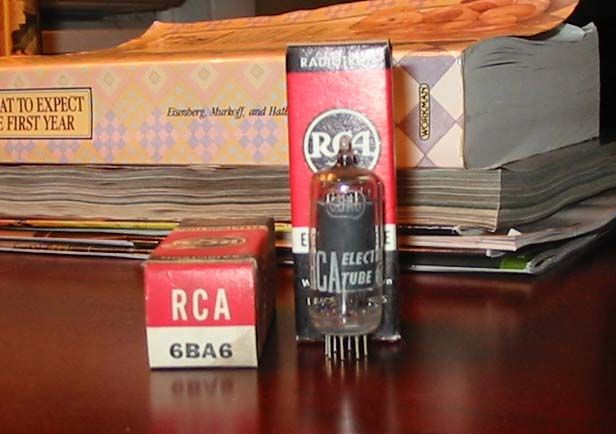 (2)6CB6 - $3/PAIR
(3)6J6 - $5/THREE
6K6GT - $4
6S4 - $3
6S8GT - $2
(2)6X8 - $5/PAIR
(4)RCA 12AU7A - $55/Quad
GE
5U4GA/GB - $5
6BGBGA - $5
6CB6 - $1.50
(2) 6DE6 - $4/PAIR
(3) 6X4 - $20/THREE
MULLARD
6AV6 - $5
RADTEL
6SN7 - $5
RAYTHEON
(2) 6CG7 - $10/PAIR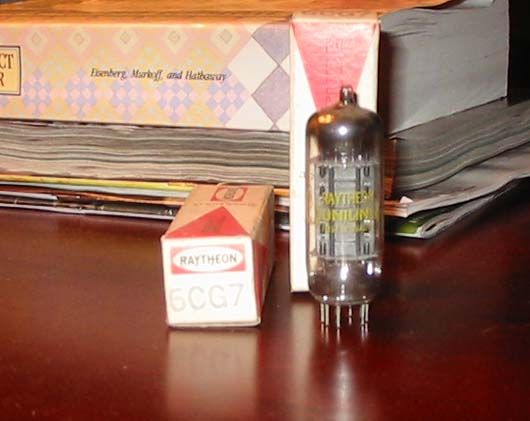 SYLVANIA
6CB6 - $1.50
eBay Feedback
Status

This old topic is closed. If you want to reopen this topic, contact a moderator using the "Report Post" button.