I just finished some cabinet building where Acoustic Elegance TD12M + Beyma's TPL 150H shall replace existing LCR speakers (Altec Lansing 604-8K) in my listening room / home theater. For the low frequencies 4 pcs of AEs 18" PB18 H+ and 4 pcs of their 15" SPB 15 are already installed in the room as a double bass array (sometimes also called CABS).
For small room acoustics, absorbers, diffusers, etc, I have picked up quite a lot over the years but when it comes to filter theories and electronics, I feel I know next to nothing. I have lended out a dbx 482 active filter (never used by me yet) to a friend but will take it back soon and hook it up. Of course I don't want to blow those expensive Beymas the first thing I do …
So, a first advice regarding choosing value for a protective capacitor for the TPL 150H would be much appreciated!
Crossover frequencies will probably be 110 Hz between the subs and the TD12 M and somewhere 1300 to 1600 Hz from the TD12 M to the TPL 150H.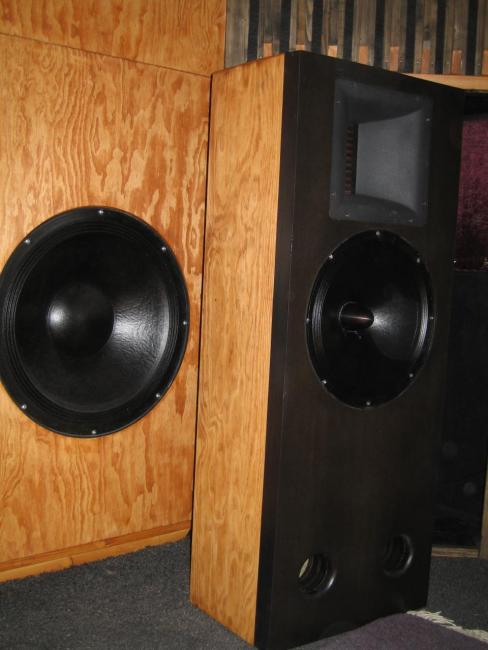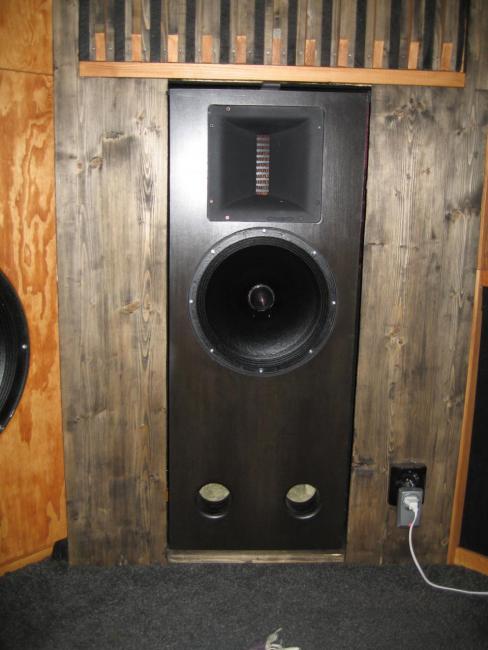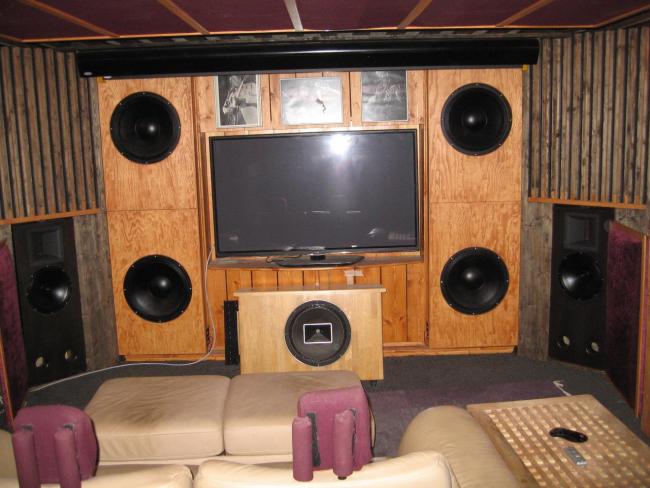 In the pictures the new black cabinets are flush mounted in a baffle kind of wall and look like ported ones. Actually, they will be used as sealed. There are 3 internal sealed compartments. Net volume for the TD12 M compartment is 18,5 L / 0,65 ft³ giving a virtual cabinet volume of between 18,8 to 22 L depending on the amount of filling (according to simulation in Unibox). The lower ported section works only as a sealed off integrated speaker stand to get the center of the TPL 150H at correct height (900 mm). In case I move, it may also be good to easily switch over to ported ones as current subs cannot be brought along. I have a whole lot of building pictures and theories behind it to share if that is of interest.
3 pictures of the Altecs 604-8K to be replaced, the back wall and a measurement of ETC and T60 for the "old setup".
Last edited: