Hi this my forst post here, im from Denmark, i hope someone can help.
I need to put new units in old but quite nice "Avance Concrete 170"
That's why I need to customize my crossover filters.
The new units are these:
Tweetter Vifa/Peerless D27TG-35-06 (6 ohm)
https://www.parts-express.com/pedocs/specs/264-1022--tymphany-d27tg35-06-spec-sheet.pdf
Woofer ScanSpeak (Vifa) M21WO-39-08 (8 ohm)
http://www.tymphany.com/wordpress/w...10/Discontinued-Vifa-Products-M21WO-39-08.pdf
The old ones are these:
Tweeter Vifa D25TG-55-06
http://nedlab.com/wp/wp-content/uploads/2014/06/Vifa-D25TG-55-06-tweeter.pdf
Woofer Unknown but perhaps M21WO-39-08 but im not sure.
The original crossover filter consists of a 3rd order filter for the tweeter and a second order for the woofer
Here is the picture of the filter and diagram as it is now and a drawing and filter whiteout capacitor hack on the woofer (shown as gray in drawing).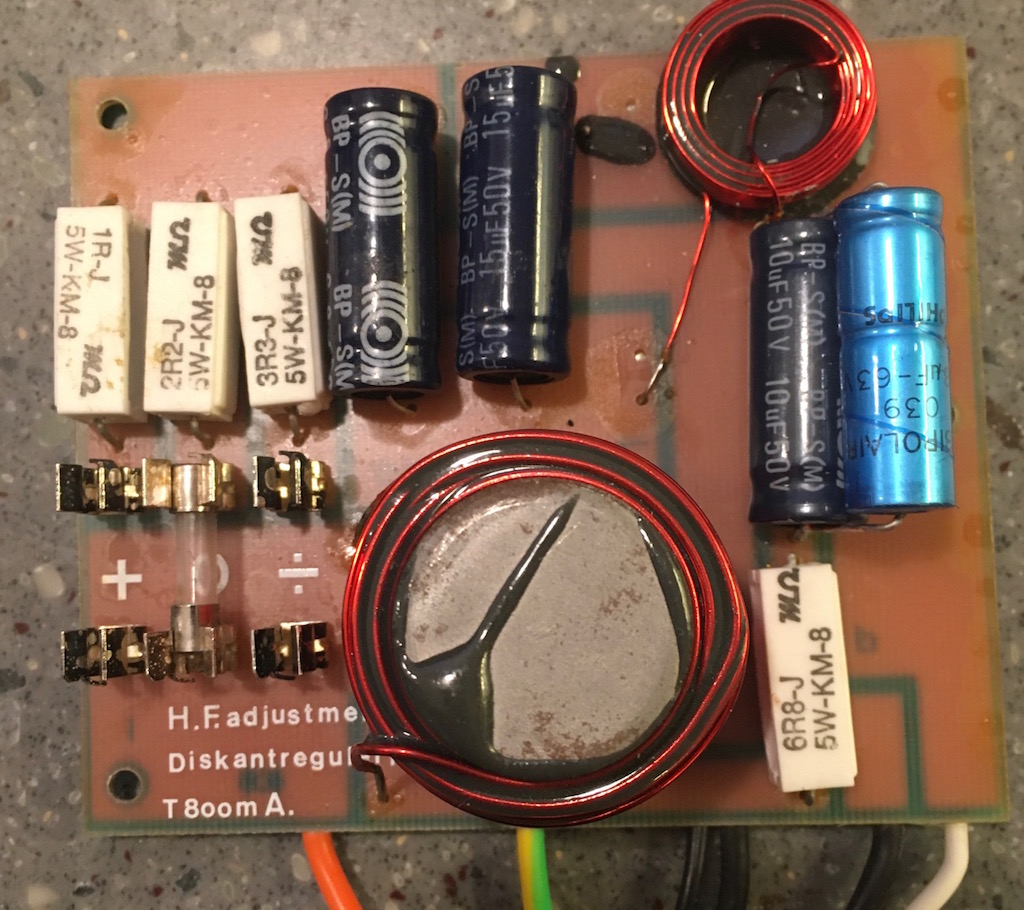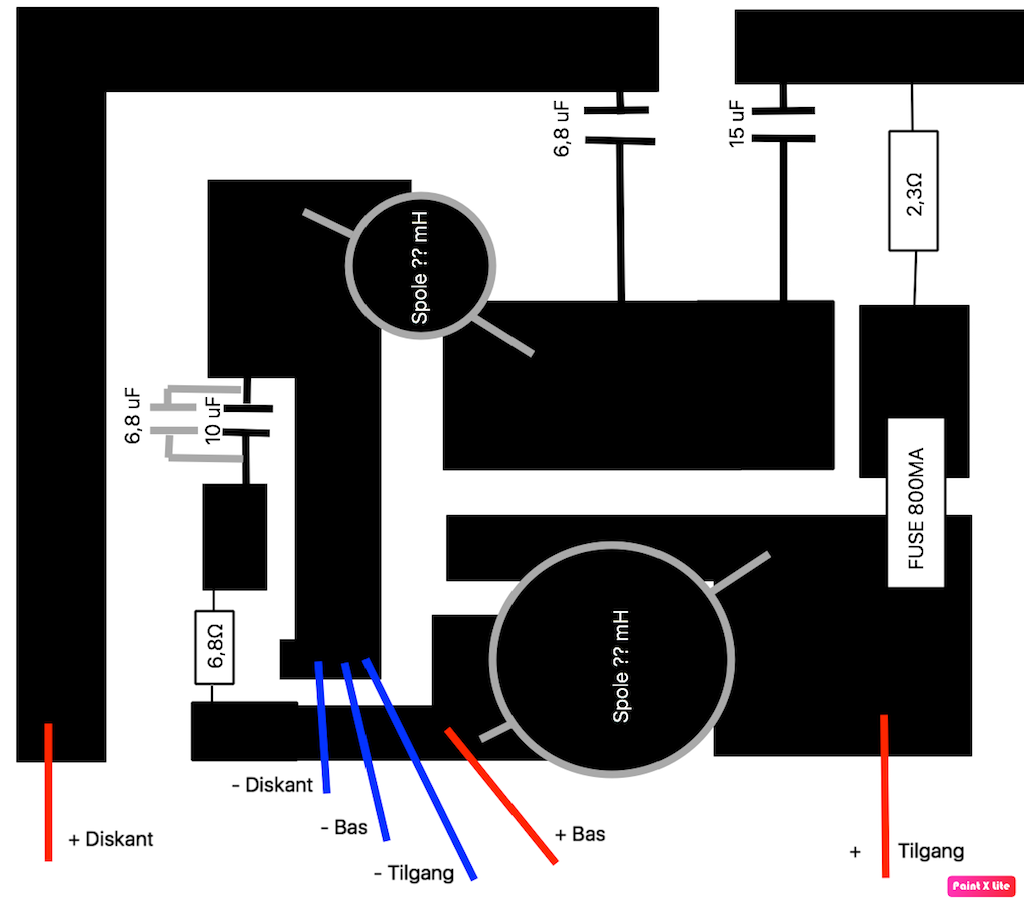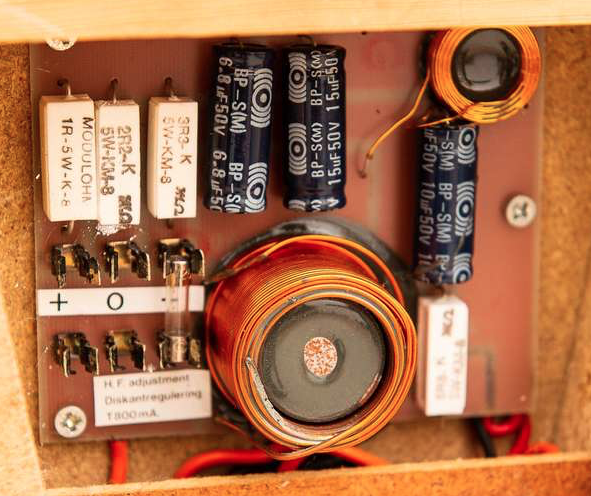 I have no idea how big the coils are so to get the filter tuned correctly for the new units I will change capacitors, coils and resistors.
Are there any of you who can understand the filters that can calculate the values of the new components.