Hi All,
I follow this fantastic forum from many years
Now I would like to realize a new project with yours help
Frome some years I have two full-range speaker made with the TB W3-871 loaded in DCAAV, these are the speakers dimensions's and the simulation: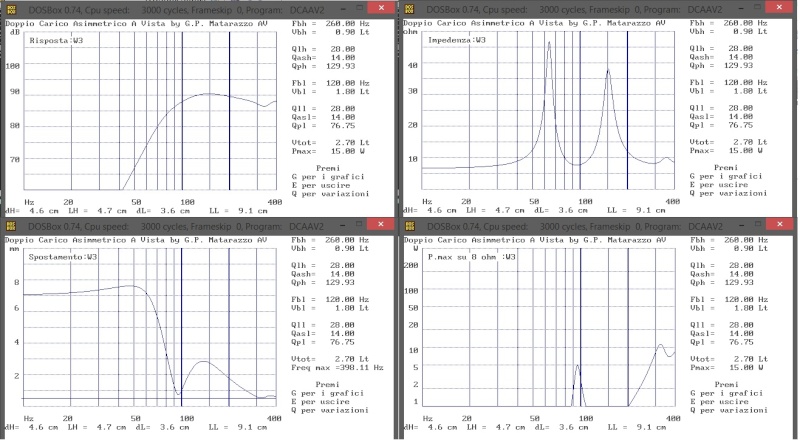 I am very happy from the results.
Now I would like to realize another two monovia but loaded in trasmission line/back loaded horn. First to try another type of load and second to take better care of the design/color of the speakers.
I'am thinking about somethings like this:
The speakers shuold be for a desk, therefore the speakers dimension of the previous image, 400x235x100, should be OK, but not bigger.
Now, the budget for the speakers is not too high, therefore I don't know if remain on the w3-871 or another driver like this.
3" or 4"?
Can you suggest me some speakers in the same price range of the W3-871?
I'am trying to understand how works hornesp to simulate this type of load, have you any guide or tips to start the simulation?
I prefer to simulate and realize my own project, though maybe works worst than other projects
Excuse my bad english, but it is not my first language
Thank you very much in advance for your time and help!!