I've noticed some issues with my 3.5's recently so I decided to pull the woofers and take a look at the caps. Low and behold I have a couple blown caps. I intend to recap them myself. However there are some components I don't recognize. Next to each group of caps there is a silver cylindrical component that I'm not familiar with. The only labeling I see appears to say H15000 nohm 15000H. Here is a pic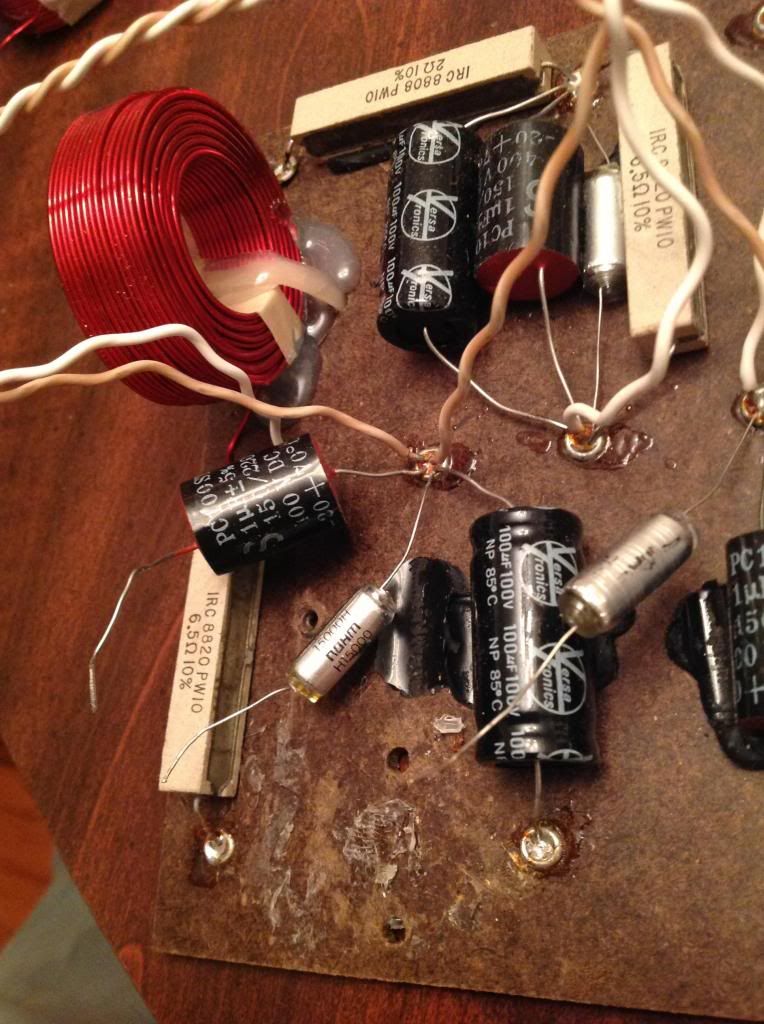 If any of you folks could identify that for me I'd really appreciate it.
Also, is there any reason to suspect or replace the coils or resistors while I've got the crossovers out of the cabinets? Any recommendations for caps? Obviously this is my first time doing this and I appreciate any help you guys can offer.
Thanks a ton!