Hello everyone,
I have joined this forum for an unusual purpose. I make stuff, though it's a little different than the usual around here. The below picture is my most recent project. It plays music, charges my phone, and allows me to have a conversation anywhere in the room. It's actually solid state, the tubes are just for looks.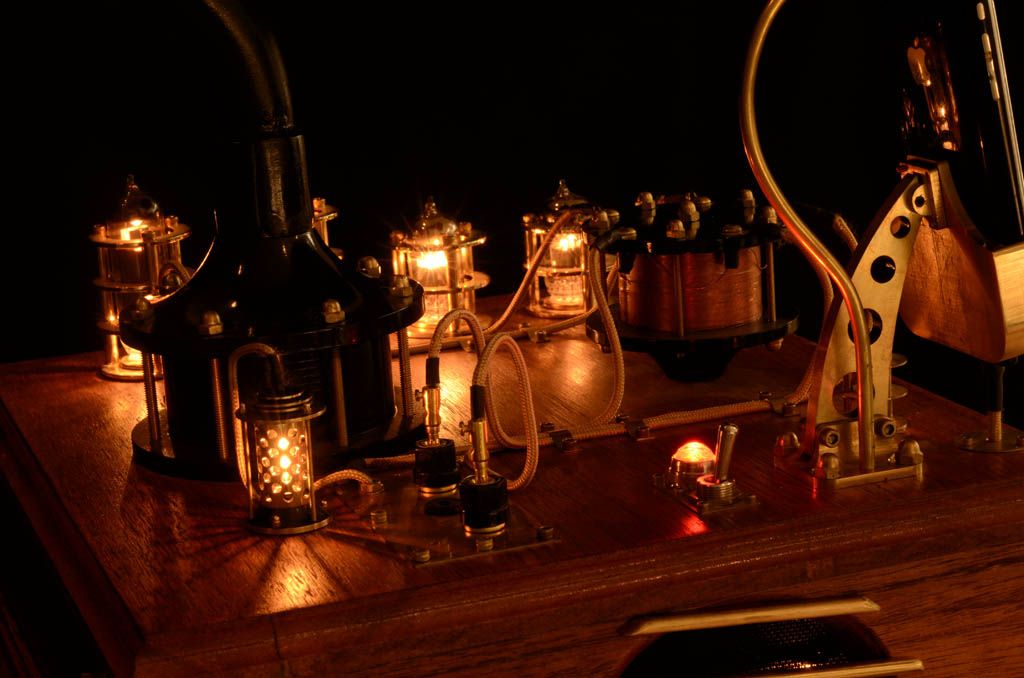 Basically, I"m making something, and need a tube that looks super cool and glows like crazy. Im thinking a mesh-plate rectifier tube. Only the fillaments will be connected, so any old worn-out tube will do, just so long as it looks great. This one single tube will be paired with a couple of worn-out 12ax7s (with the heaters way above normal) to create the sort of effect you see above. The amplifier for this project will also be solid state.
For this particular project, I"m partial to the coke-bottle shape of some of the 5u4s. (think kt88)
Does anybody have any suggestions? Or better yet, does anyone have any worn-out tubes that would fit the bill that they would be willing to part with for a little $?
Again, it only has to look awesome and glow. Worn-out and worthless is fine.
Thanks for your help everyone...
-Clam