That's the speed of sound

frugal-phile™
Joined 2001
Paid Member
In practive you would need to get the woofers within 1/2 a wavelength apart to prevent nulls in the vertical response.
¼ wavelength actually.
the closer they are together the better
+1
thorough testing is always more accurate
For what you are measuring. There are things i haven't seen measures for that you, at least at this point in time, have to listen for… how good a driver is at reproducing small details (ie DDR).
My position however is that some things are traded off to get other things.
Indeed, in any loudspeaker one has to choose many compromises, that is the art. Even with the very best speakers, the choice of compromises can lead to speakers that are equally valid, yet sound quite different. Choosing to use a crossover for instance is one, but many find that they would rather compromise that than the compromises one makes with a full-range driver.
One can take a FR, and add woofers for the heavy lifting, which removes some of the compromises one makes with a FR without giving up much of what a FR brings to the table, and the XO is low enuff that many of the issues with XOs are moot. Here an example. BS & ¼ wl spacing both correspond to ~250 Hz.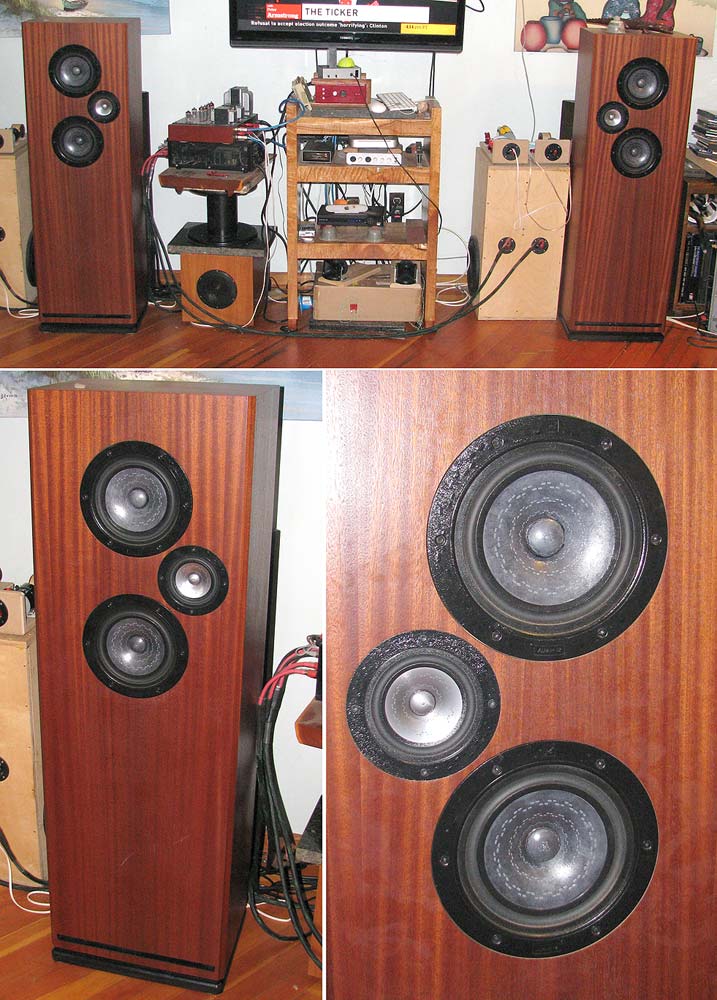 That's the speed of sound
A 1st approximation anyway. Speed of sound changes with air density.
dave
Status

This old topic is closed. If you want to reopen this topic, contact a moderator using the "Report Post" button.