Hi there!
As I already said in my apresentation, I have recently buy this phono stage in order to introduce valves in my system..
When I first connect the phono stage I notest lower bass and a litle distortion on the sound.
Then I start to investigate the cause, and some people say to me that it could be because of the high Output impedance of the phono stage and the low input impedance of the pre amplifiar.
Here are the specs:
Meixing -> Phono
Input level MM: 2.5mv
Input impedance MM: 47kO
Signal to noise ratio MM: 91dB
Output impedance MM: 100kO
Input jack: 1 group
Output jack: 1 group
Vacuum tubes: 6N6x1(rectifying tube) 5687x1 12AX7x1 6N3x2(amplify)
Power supply: AC110V/220V 60Hz/50Hz
Weight: 9Kg
Rega Cursa1 -> pre amplifier
Note - Factory setting of gain range level 2
CD, tuner, Line 1, line 2, Tape input sensitivity = 220mV Load, 10K Ohm
Pre-amp output level (with rated input levels)
Level 1 = 212mV @ 100 Ohms
Level 2 = 830mV @ 100 Ohms
Level 3 = 1.25V @ 100 Ohms
Maximum output level 8.8V
Pre-amp out 1&2 are connected in parallel.
The pre-amp output is DC coupled with full DC protection.
Here are the fotos of the meixing: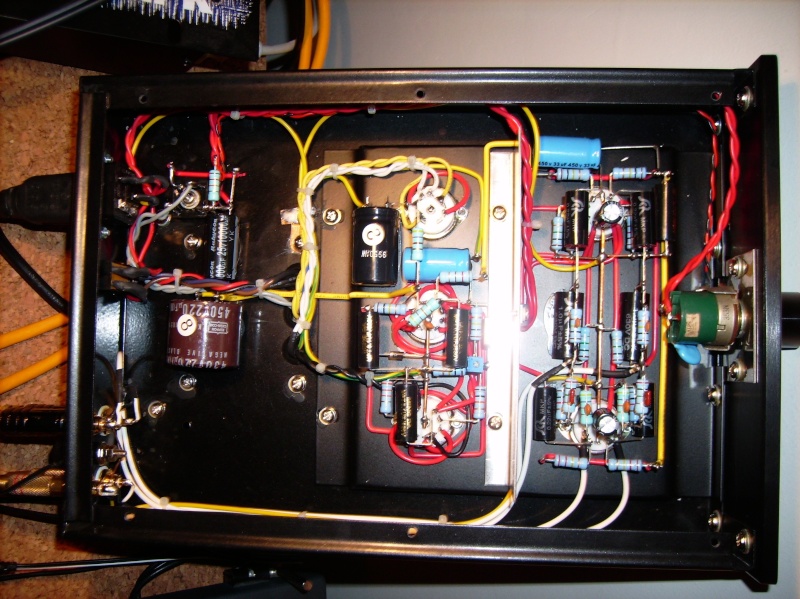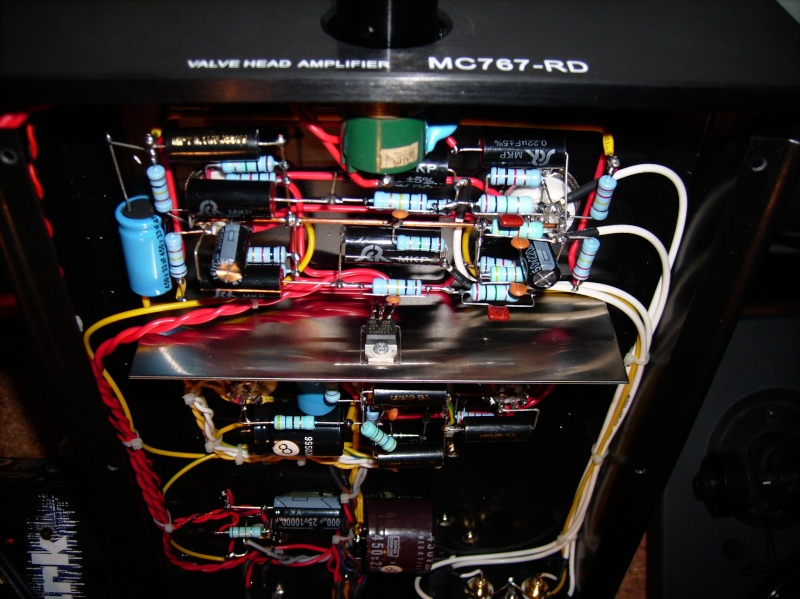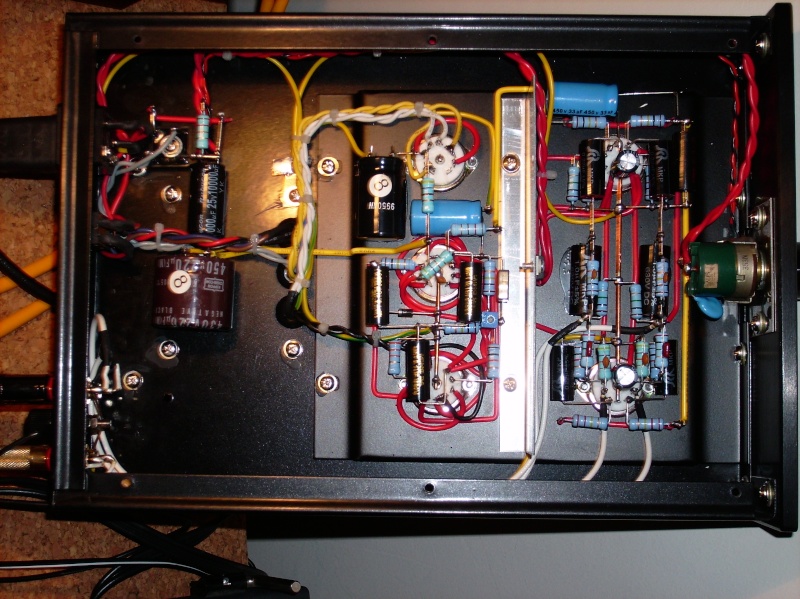 As one of the solutions some pointed me to connect a buffer stage..
Is this the best solution? Is there possible to change the meixing in order to low the output impedance?
I've tried to see what are the B+ Voltage, but I don't now where can I see it.. Or where should I connect my multimeter.
Thanks in advance