Hey everyone! AudioKarma memeber Skrodahl has been generous enough to provide the gerber files for an alternative version of his Muffsy phono stage PCB for use by the DIY audio community. For those that are interested I would like to organize a group buy for the PCBs and the parts. Skrodahl wants me to make sure that those involved are aware that although these are based directly on his well-regarded Muffsy Phono, they are not yet tested. However, they are basically the same as the original Muffsy, with the only changes being the placement and spacing of the components.
I have attached a Mouser BOM for everyone to look over. I want this to be a community effort, so please feel free to recommend different components or point out any missing pieces.
I have a reliable PCB printer that can make good 2 layer ENIG boards for between $3 and $5 each, depending on the size of the order, and the components will be about $35ish per set. Before shipping.
IMPORTANT UPDATE: Group buy is now for the circuit boards ONLY. Due to the lack of significant discount when ordering the components in bulk, plus the extra packaging materials (200+ anti-static bags) I've decided it just makes more sense to provide the Bill of Materials (BOM) and allow everyone to order the components for shipment directly to themselves. I''ve added the BOM to the sign up sheet linked below. It's on the second tab on the bottom of the sheet. THIS IS THE MOST CURRENT BOM.
Here's a link to a Google Docs sheet to sign up for the group buy: Group Buy Sign Up Form
Pricing is now included on the sign up sheet! The PCB price is dynamic, so it changes as more people sign up.
Shipping prices are only entered for the US right now, I will update pricing to other countries soon.
Here's some renderings: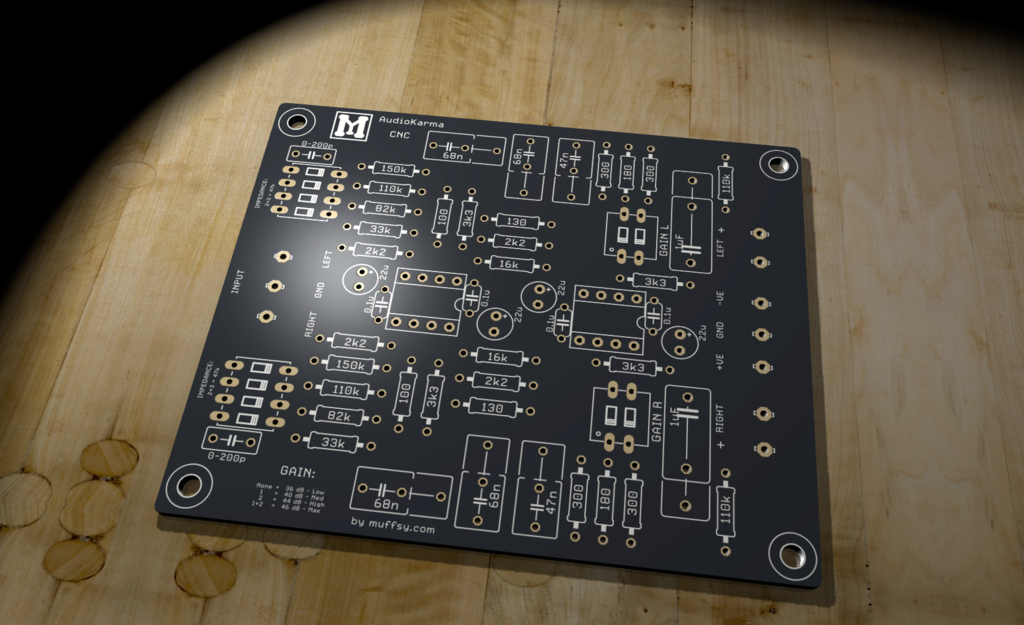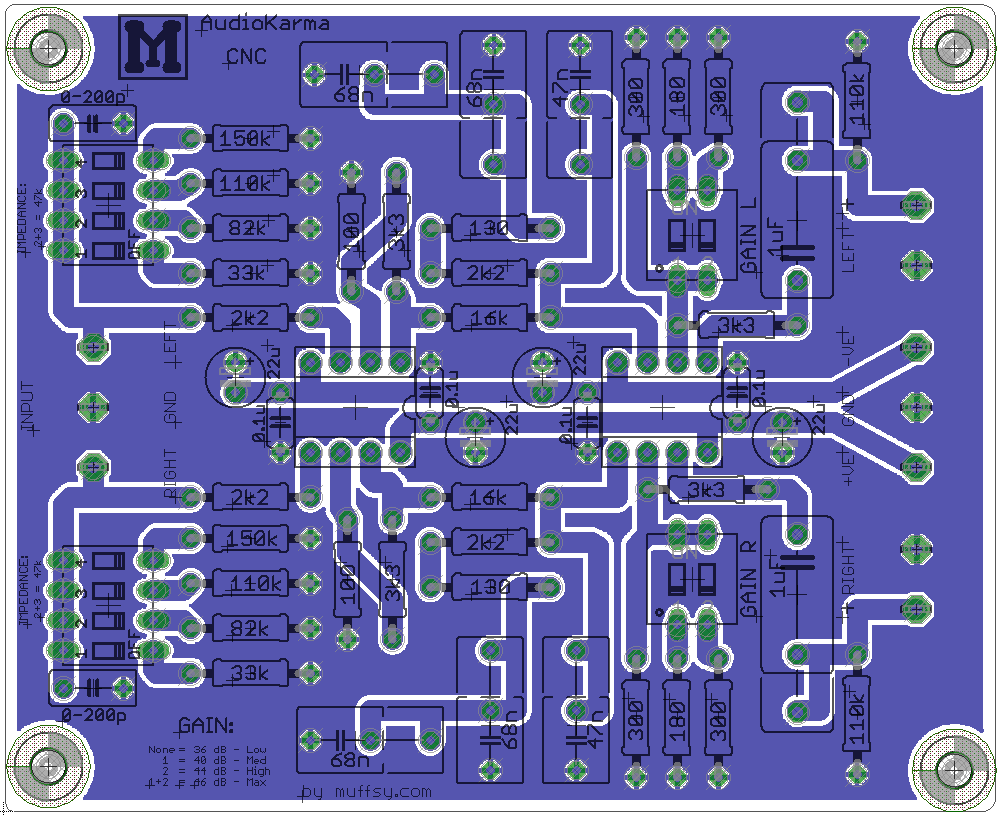 UPDATE!
I am now offering a power supply PCB for the phono stage! Here's some preview images: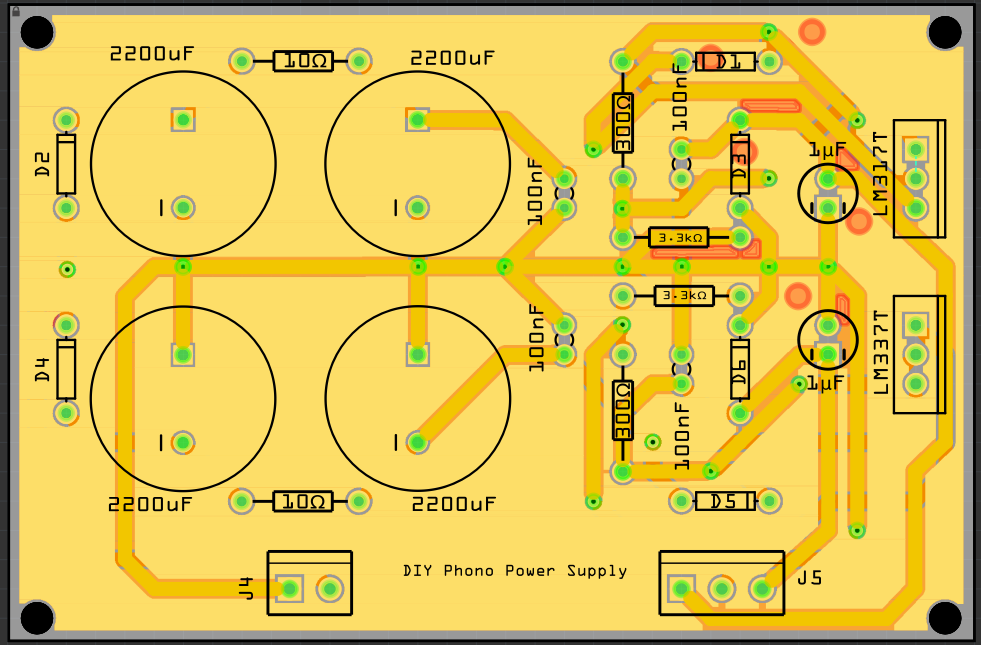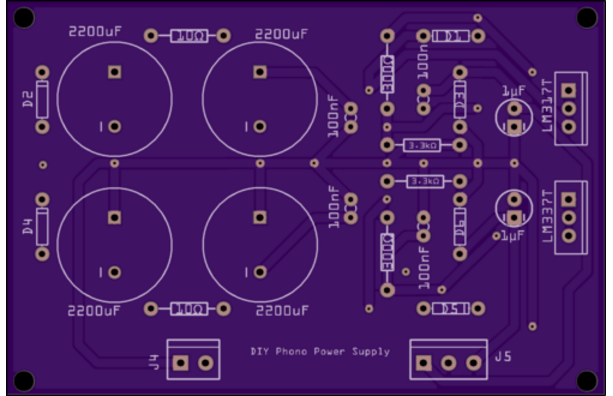 I've also added a third sheet to the sign up form with a BOM for the power supply. It includes a 120v AC-AC adapter that will work with this board, but it is a North American plug, so international buyers please be aware of this and find a suitable alternative.
Also, and this is important,
THIS IS AN UNTESTED PRODUCT! I cannot guarantee that it will work perfectly, and by ordering you agree that you are helping to test this product. I am not responsible or liable to any damages to your property.
With that said, it is based on a Skrodahl's design with the components moved around for ease of access to wiring terminals and to allow for larger components if one desires.
For the first 10 units ordered they will be $7.80 a piece, with a minimum order of 10. Price breaks will start at unit number 11.
Last edited: