I'm looking to build a replacement set of speakers to change up my basement setup. I'm currently running QSC pro amps and a pair of Magnepan MG-IIB's, the sub stage will be covered by Mach 5 audio MAW-15's in stereo. I've been listening to my BBBIB's more and more and I'm loving the sound more than my maggies, plus I'm itching to build something knew.
I'm leaning heavily on the frugel horn spawns (the Bruce is what I'm looking at), something in the range of an 8" or larger full range setup. I would love to do another BIB, but I feel that my ceilings in the basement are to short for that, I only have roughly 6.5' of height to work with. Lord knows the BBBIB's won't fit down there as much as I'd love to have them there.
The main use will be mostly for movies but I will not skimp out for when I get to use them for pure audio bliss.
Driver cost I'd like to keep under 100-120 per, and the complexity of the build is a non issue as well. So I'd love to hear some suggestions or idears on what you guys would do. I'm leaning toward the Bruce, but what would you do with my room?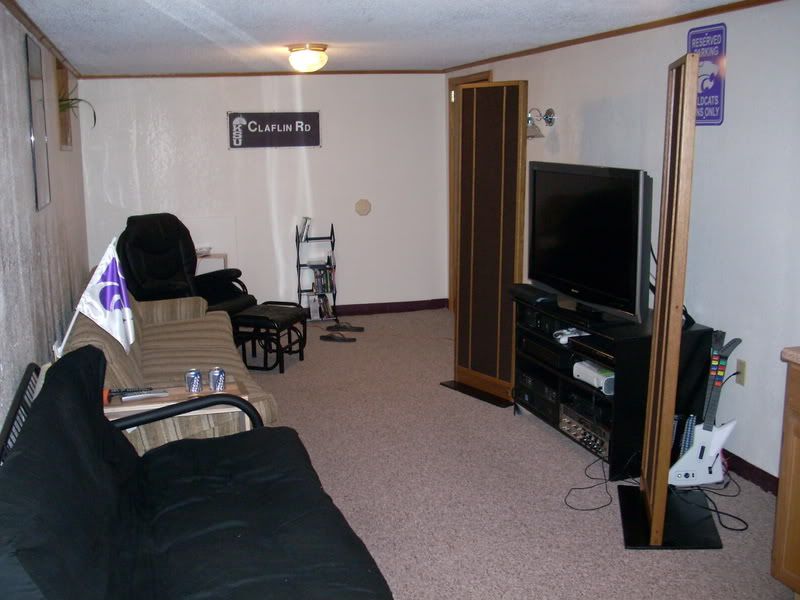 As you can see there isn't a whole lot of room to work with, I can't position the setup going the long ways due to the fact there is a door at the end, and a 42" TV + Speakers + Subs does not fit there.
So basically, what would you do for a DIY full-range setup?
Thanks for any input
-Ryan