Administrator
Joined 2004
Paid Member
It looks a lot like some GEC KT88 I used to own. Well used I would say from the appearance or perhaps the lighting used to photograph it.

You need to be a little bit more patient, this thread was only hours old when you made your comment about people not responding. People need time to respond, and just because someone looks doesn't mean they know the answer.

These tubes have been out of production for a long, long time, and are very expensive if good. I owned more than a dozen of these at one time, I sold the last of mine over 8 yrs ago, but given the lousy picture I would not absolutely swear that is a Genelex but it sure looks like what I recollect..
GEC mica is usually fairly clear compared to the white stuff that passes as Mica these days. But the Chinese KT88 (specifically the solid plate ones) were made to look as much like GEC as possible. I'm sure my 'tube guru' friend could tell in an instance.

To me - this looks like the real deal but I can't tell w/o a better pic.
Aldovan
Photo shows difference between chinese 88 and and orig NOS GEC version. The Chino has a much more profiled round top and not so pretty looking as it's older brother.
Electrically, to my suprise, the chinese version survived my slaughter test. Otherwise the internals seem sim. So many clones have polished rings and multicoloured phenol bases which don't mean anything.

richj
The construction of the plate and the appearance of the plate material appear to be authentic.
Notice how in the photo that Rich provided the Chinese clone tube has plates made of a "flat" looking material. The genuine MO valve has some kind of a textured appearance, probably due to the carbonizing process they used.
Here's another photo of the real deal: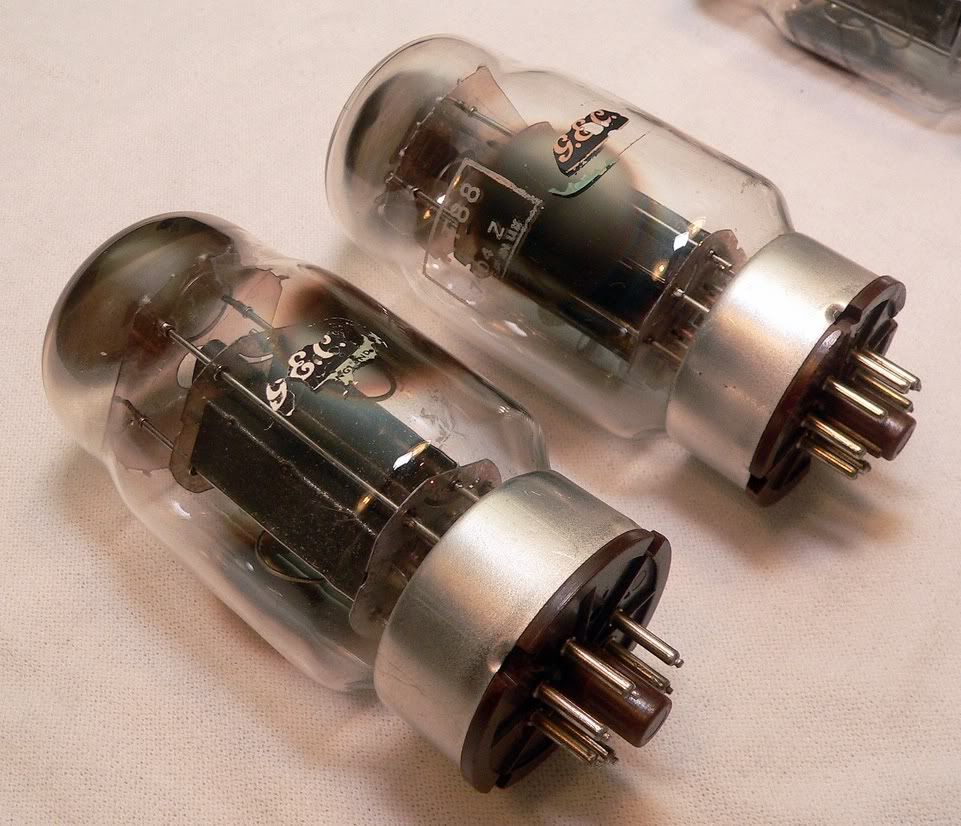 Status

This old topic is closed. If you want to reopen this topic, contact a moderator using the "Report Post" button.
KT88 , Genalex or Chinese ? Help !!!