Here is a new stereo power amplifier module on offer from Holton Audio.
It features 2 pairs of Exicon ECW20N20, ECW20P20 Dual Die Lateral MOSFETs with on-board power supply of 4 x 10,000uf 63v filter capacitors and fast recovery 20 amp continuous bridge rectifier.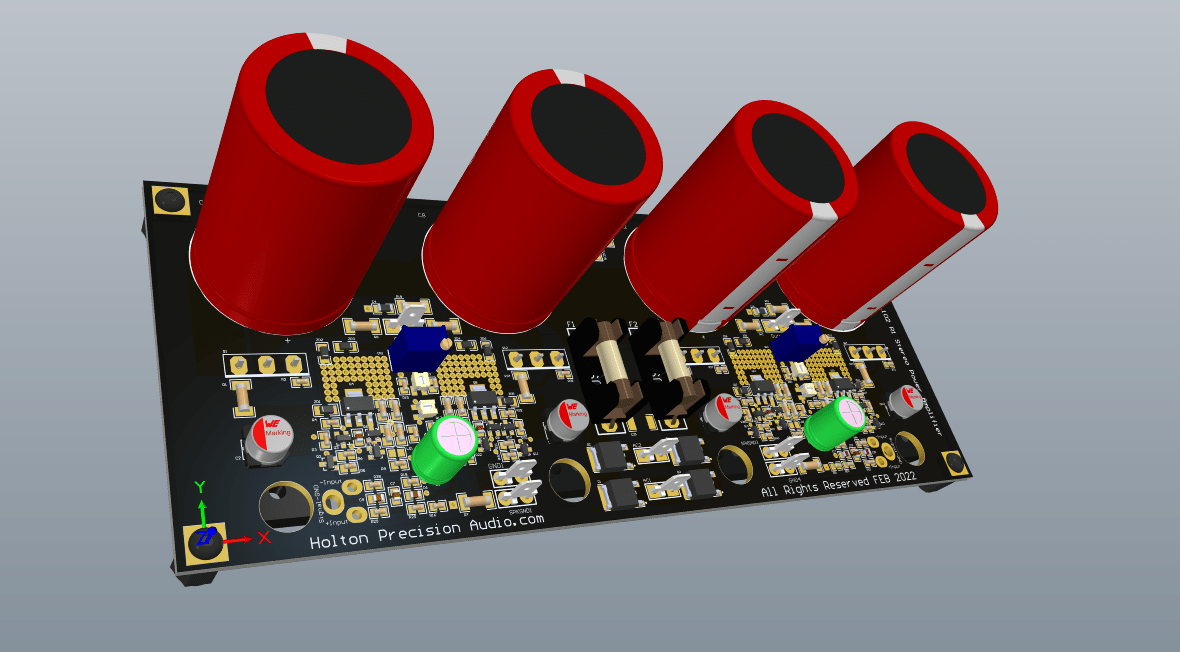 Specifications:

Stereo, 8 Ohms:
150W RMS per channel
Stereo, 4 Ohms:
260W RMS per channel
Frequency Response:
20Hz-20Khz, -0.1db, 3Hz-170KHz, -3dB Input filter limited.
THD:
0.005%, 20Hz-20KHz, @90W RMS into 8 ohms
IMD:
0.005%, @100W RMS into 8 ohms
SNR:
-118dB, Unweighted, referenced to full output; -123dB Weighted
Damping Factor:
800 into 8 ohms, 100Hz
Gain:
22 (27dB) other gain options are available upon request?
Input Impedance:
20k Ohms Unbalanced: 40K Ohms Balanced
Crosstalk:
100dB, 20-20kHz
Inputs:
XLR Balanced or RCA Phono
Recommended Linear Voltage Supply +-63 volts DC
PSU Power Transformer secondary windings 45vac (800VA)
Printed Circuit Board Dimensions 210mm x 84mm