I have a very nice Biorad 1420B/150 power supply for sale. This is a very high quality unit, and it's built like a tank. I was going to use it to power some transmitting tubes (813s), but I just don't have the time. The maximum range for each meter is:
Voltage: 500V (low) 2000V (high)
Watts: 20W (low) 200W (high)
Milliamps: 50ma (low) 150ma (high)
Let me know if you have any questions. I am fully Paypal verified, and have ebay feedback. Pictures: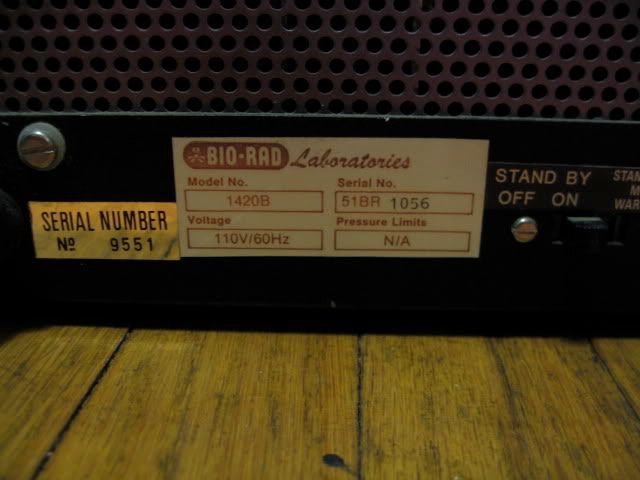 Status

This old topic is closed. If you want to reopen this topic, contact a moderator using the "Report Post" button.