After several years and hundreds of units of the popular
Pocket Class A (PCA) headphone amplifier
having been released into the wild, I thought it was time for a second version. This time though, I will name it after the 17th century Zen master Hakuin Ekaku, who popularized the koan "What is the sound of one hand [clapping]?" I think minimalism in audio can produce some of the best amps. It is this minimalist approach to the original two field effect transistors that produced a wonderful sounding amp that was unanimously liked in reviews. Now we will have an amp that uses one JFET and one BJT, together as a complementary feedback pair (CFP). Although, I love the sound of the BF862, it has been harder to find due to EOL issues. To keep things accessible, I will be using the readily available 2SK209 for the JFET and a compact DZT5401 PNP BJT in SOT223 format for good thermal dissipation. The Hakuin's CFP topology and initial circuit was developed by Hugh Dean (AKSA), and is in my opinion, one of the best sounding headphone amps you can hear. Time will tell though as folks listen to this amp.
So we know what the sound of two FETs is, now, what is the sound of one?
Here is the LTSpice schematic:
The predicted harmonic profile is dominant 2nd order, with a small amount of third order distortion, and not much else. Driving 250 ohm headphones, this amp will produce a very musical, immediate presence, and with superb resolution and dynamics. I have tested it out with a BF862 and 2SA1837. Both un-obtanium, so now redoing it with easy to find parts. The overall THD will be a bit less than the previous JFET-MOSFET version.
With the help of JPS64, who put into a compact PCB, the schematic looks like this, now with some RFI filtering and in stereo:
This will still be a pocket amp, but this time, we are making our own power system with LiPo batteries, a battery management system, DC-DC boost converter, SSR for power on/off, capacitance multiplier for soft ramp up to avoid pops and reduce noise, and a battery gauge meter with LEDs. Here is the block diagram (Edit - updated 11/27/19):
Here is a calligraphy painting by Hakuin to get us into the right mindset of simplicity and the beauty of nature: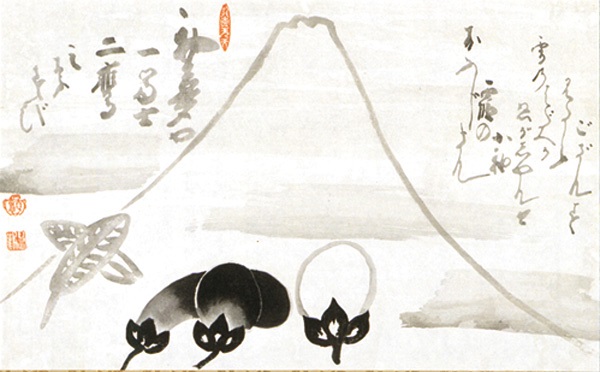 Maybe the amp will look like this, still fits in a simple Altoids mint tin - same as the orginal PCA, but with so much more value added features:
I would like to thank Hugh Dean and JPS64 for their help in this amp collaboration. This project really is the realization of the goal of a pure, natural sound, from a elegantly simple two transistor amp, but wrapped up in a state of the art package with the latest smart battery management and ultra quiet power supply.
Edit Jan. 14: the prototype amp is alive and songs beautifully. IAIMH helped me with the verification build and got first sound on Jan 10 and for it working on both channels on the 12th. The battery charger and DC step up now also appears to be working.
Here is the amp section on mine under first sound testing:
Last edited: