Hello,
I picked up a Gobo Stereo Amp kit, uncompleted, but the original buyer never downloaded the instructions, and the company is gone, so no instructions on the web.
It came with a very basic wiring diagram, and there are some schematics posted here:
Gobo Stereo Audio Amplifier Kit (LM1875, 15W, Class-AB) - Review
I put together the power supply, but when I test it, the fuse blows. Any chance someone got the amp and still has the instructions file?
Note that R1 ans R2 on the parts list are different than R1 and R2 on the schematics. I went with the parts list for placement.
Here's the wiring diagram and pics of my build. Any suggestions are welcome.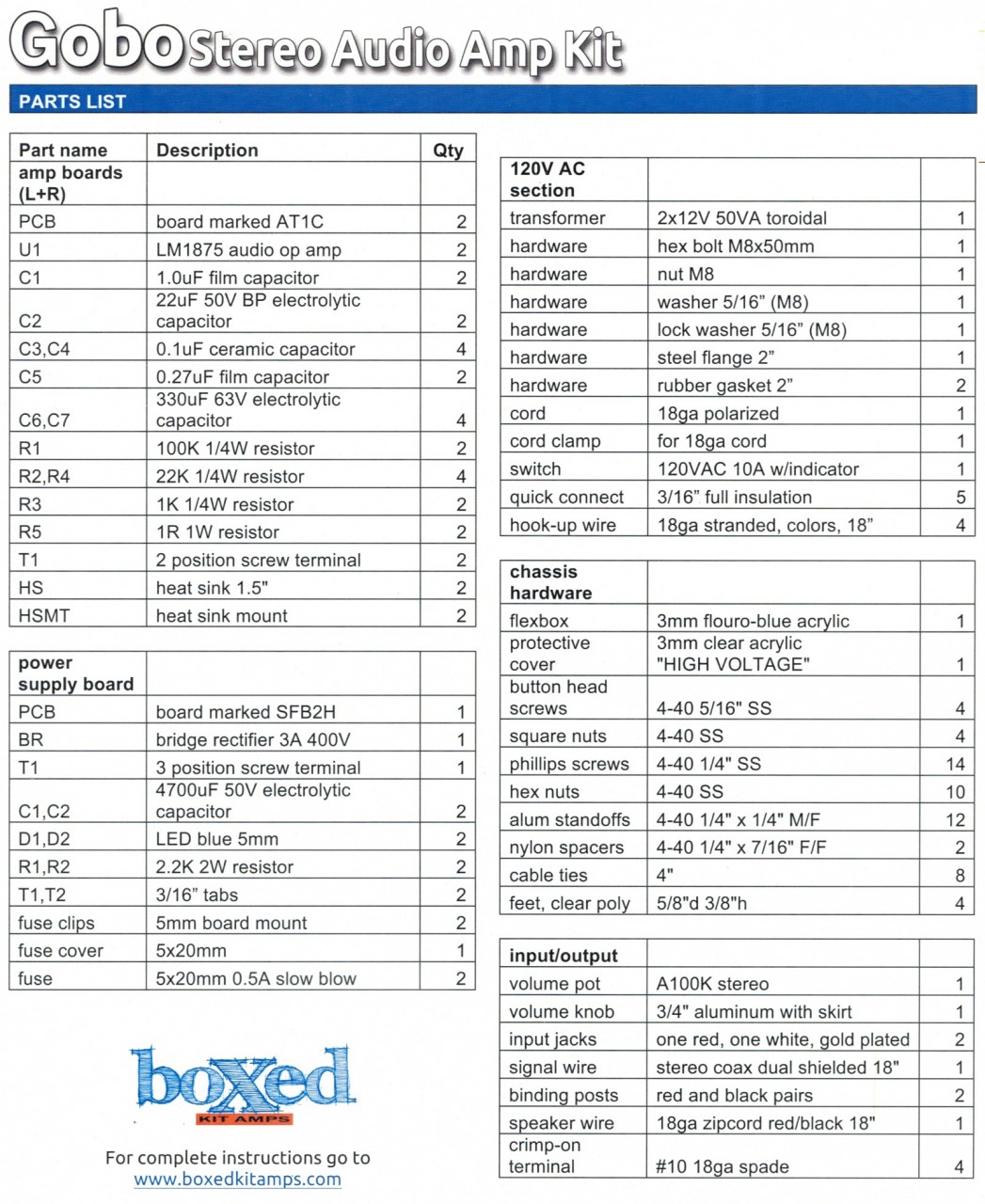 Last edited: