Trying to clean out some items, contact me for more details or pricing (if not listed).
K502 with Wima MKP-4 coupling caps $100 + shipping. Great sounding little starter amp. I have too many amps so it has to go.
Walnut veneered box for amp/pre-amp chassis. Comes with back panel from a previous project. The K502 will work in this box with the addition of a front panel.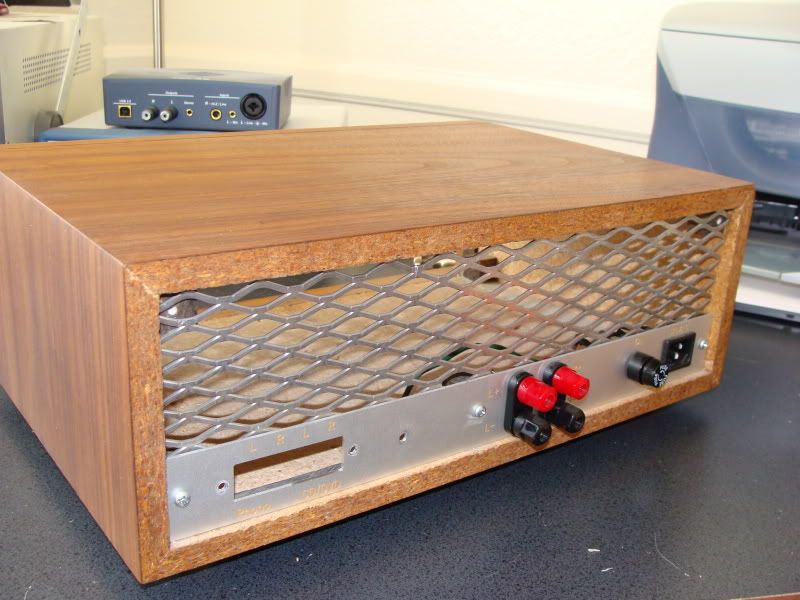 Tekton Design model 6.5 with stands Fostex FE167E based. Asking $225 + shipping.
JBL L100's with Jantzen audio crossovers. Original cross overs also included. $300 local pickup preferred, but will ship if your willing to pay for it (won't be cheap).
Solid Teak speaker stands. $100 + shipping OBO
Tubes
I have a small qty of most of these tubes
Large tubes
6C33C/6S33S - Triode (have sockets for them too)
6AS7G/6H13C - Dual triode
5U4G/5C3S - Dual rectifier diode
6R3S-1 - Dual Tetrode
Comapctrons
6BN11 - dual pentode
6AK10 - triple triode
Octal
6SU7GTY - dual triode
2C52 - dual triode
Miniature
ECC83/12AX7 - dual triode
E180F/6J9P-E - pentode
ECF80/6BL8 - triode pentode
11BM8 - triode pentode
12K5 - space charge tetrode
85A2 - 85V VR tube. This make has clear glass.
6AU6 - Pentode
Sub-mini
6021 - dual triode
6112 - dual triode
6205 - pentode
5896 - dual diode
Iron
Hammond 167H200
Hammond 167U6
Large 6.3V transformer, don't know VA rating
Avel Y236651
Hammond 167U11
Hammond 169TS
One Electron UBT-1
Nobody is interested in the K502 amp
PM sent about the K502.
First Post!