FS: TC Sounds Epic 12" Subwoofer Drivers (Price drop and Pic added)
Hey everyone,
I have two of the TC Sounds Epic 12" SVC subwoofer drivers for sale in like-new condition, with the original rubber mounting gaskets. One is in the original box, the other I removed to put on 'display'. I won't have time in the near future for building/buying boxes for them. These have the brushed aluminum cones, back when they were calling them the TC1000 model.
Price is $140
(now $115)
each shipped. They're over 20 pounds each, so the included shipping is a good chunk. These are awesome drivers, but I've stared at them long enough to face that I have bigger things to deal with right now in my life.
I can accept USPS money orders or cashier's checks. I really hate paypal, but will take it if I someone doesn't first offer a money order or cashier's check.
Thanks!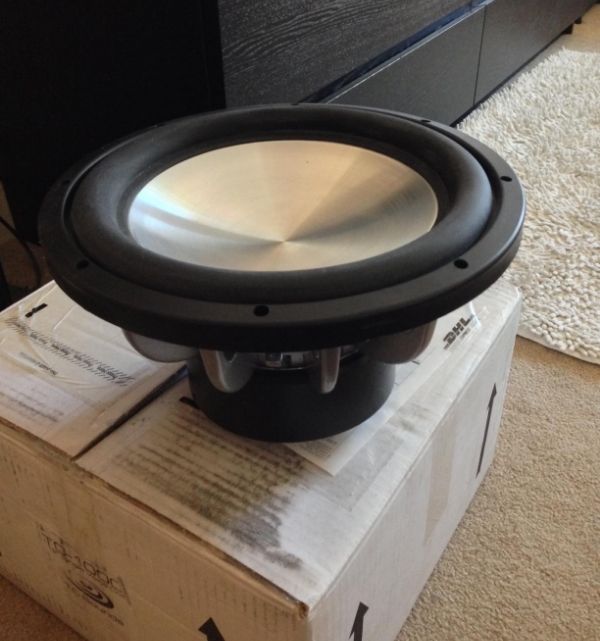 Last edited:
Status

This old topic is closed. If you want to reopen this topic, contact a moderator using the "Report Post" button.