Up for sale: I have three pairs of brand-new-in-box Mark Audio (Markaudio) CHBW-70 wideband drive units. I mentioned these in my natural colour cone CHP sale thread here: FS Mark Audio (Markaudio) CHP-70 Gen.2 drive units (natural cone)
FS Mark Audio (Markaudio) CHP-70 Gen.2 drive units (natural cone)
A special 4in wideband driver developed at the same time as the CHP-70 Gen.2, with its own coil, suspension & slightly thicker cone with a focus on lower frequency load handling & midrange performance, so it can handle compact midbass duties. This is one of Markaudio's rarest main production units; to the best of my knowledge only a single batch was produced although it can be put back into series production if desired. Most went to OEMs. General response is similar to the CHP-70 Gen.2 with a little less on the top end & enhanced load capacity, with the same semi vintage / natural tone of its CHP sister model. Good for partnering with tweeters; planar units like HiVi's RT1C-A or Monacor's RBT-95 series were popular choices along with domes.
Main CHBW-70 features:
-Usual Markaudio shallow-profile cone for consistent off-axis response
-Reinforced self-damping polymer basket
-Long-throw suspension
-Well balanced Fs, Qt, Vas to suit different types of load (works well in sealed, vented, horn & QW -example below as wideband midbass drivers in a pair of compact floorstanders)
-Black (charcoal colour) paper cone
-Suspension, coil & cone designed for lower & midrange frequency performance
-Supplied with factory gaskets and connecting hardware
I'm asking
£30 per pair
plus shipping (less than half original retail)
All drivers are packaged in their original Markaudio boxes. I use sustainable FSC rated outer cardboard boxes fastened with heavy-duty packing tape. These are reinforced inside with recycled heavy-duty cardboard and packed with recycled brown / grey packing paper and high quality bubble-insulation.
Last edited:

A few general suggestions for cabinets.

If you want something more exotic, Frugel-Horn Mk3 is fine, and compact QW enclosures are pefectly feasible. In terms of standmount / bookshelf boxes, a couple of reasonable vented options are 7 litres to 55Hz, and 8 litres to 52Hz, both giving more or less lightly damped responses & some flexibility for tailoring. Sealed Butterworth is about 5 litres.

Right, addendum to the above.
After searching my storeroom
-I have found another pair of brand new in box CHBW-70 drivers, so currently I have two pairs of these NIB units still available at
£30 + shipping per pair
.
In addition to these, I have also found
-A new-in-box pair, but minus gaskets. I'm asking only
£25 + shipping
for this pair due to the lack of gaskets (they are easily made from foam strips etc).
-A pair which had a baffle test mount, light use only. Slight [slight] mark on one cone, no gaskets or mounting screws. I'm asking
£20 + shipping
for this pair.

With thanks to a friend for a very generous donation, I now have an additional 6 pairs of these excellent little CHBW-70 wideband units, all
brand-new-in-box
, so currently there are
8 pairs
of these available at
£30 + shipping
.
I also still have the two pairs of seconds mentioned in the post above, and my last CHP-70.2 units in the concurrent thread
FS Mark Audio (Markaudio) CHP-70 Gen.2 drive units (charcoal black cone)

frugal-phile™
Joined 2001
Paid Member
I'll tag onto Scott's thread, i hope you don't mind Scott.
I have a number of pairs of CHBW70eN here, pricing higher than Scott's but shipping not near as dear to NA than asnfrom across the Atlantic.
I am going to put 2 pair into Thirlmere-R and use it as a helper woofer for some of the small sats i have. Here is the planset they ar ein, if you want to build a pair.
https://p10hifi.net/FH/downloads/Lake-District-maps-080909.pdf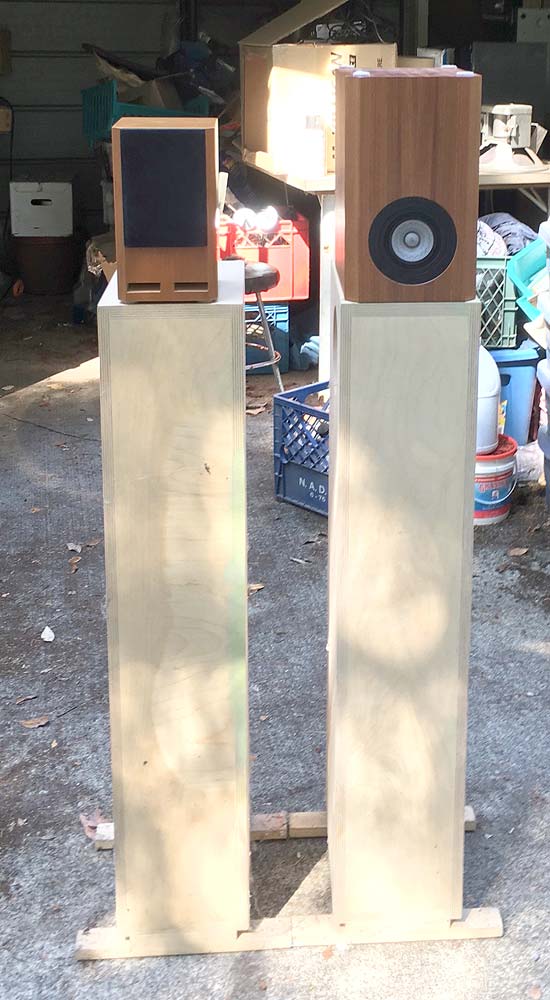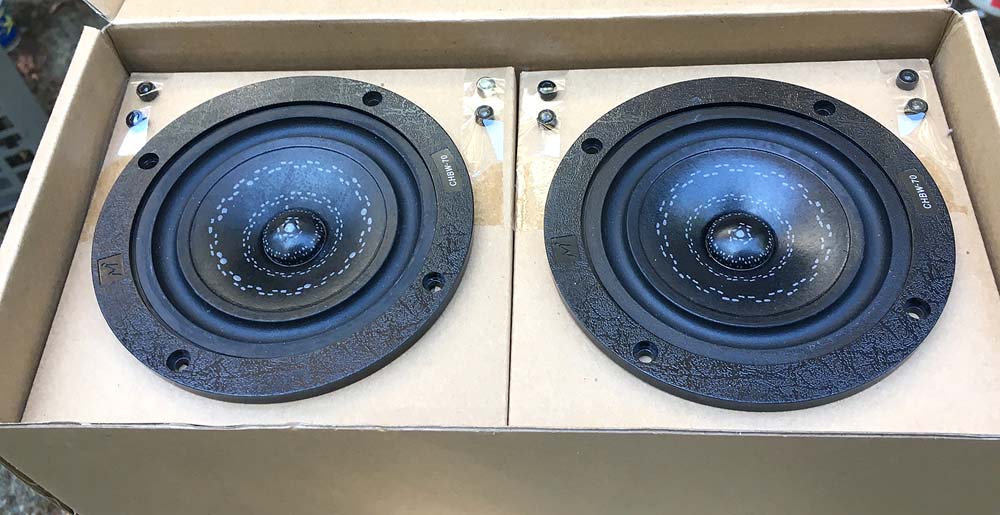 dave

With the Covid-19 pandemic, I decided to let this drop off the page as arranging shipping was getting a little tricky. Now things are easing a bit, time to move things along. Literally.
Right. These drivers need an appreciative new home, rather than sitting on my carpet, doing nobody any good. So let's get crazy, as the late, great Bob Ross said.* I'm now selling them as a job-lot.
All four pairs
of these excellent little CHBW-70 drivers
for £100 GBP + shipping.
*How fantastic is that? Quarter of a century after his tragically early death, a selection from Bob's thirty one
Joy of Painting
series are on prime-time TV in the UK, bringing a bit of much-needed happiness to many people's lives, and he's gaining a leigon of new fans.
Last edited:

That he was. And he helped a lot of people at the time, not just with art but mentally. I doubt he even imagined it would have such significance quarter of a century after he moved on, but a lot, myself included, owe him a great deal of thanks for bringing some much-needed calm to a troubled world.

Far less significantly, drivers still available.