These were purchased 10 months ago from Bob Latino (tubes4hifi . com) The tubes have somewhere around 200-300 hours on them TOTAL..! I have recently built a pair of extremely high-efficiency speakers so I do not need the 250+ watts anymore. I hate to sell these beauties but I need to recover some of my costs from the speaker build. There are no flaws of any kind.. They are in the SAME great condition they were in when they were BRAND NEW..
Included are (8) Tung-Sol KT-120 output tubes, (4) Electro-Harmonix 12BH7A Driver Tubes, and (2) Weber WZ68 Copper solid state rectifiers. I purchased my tubes from Jim McShane, who is a very well respected private vacuum tube dealer. There are two matched quads of KT-120's (the two quads are extremely close also) and the 12BH7A's are a matched quad. I tested the tubes (for the sake of formality) in my calibrated TV-7A/U tube tester just to be sure they are still matched. And, of course, not only are they still matched, they have relatively the same Gm as when they were brand new.
I have an active E-Bay listing right now. I would prefer to do the transaction through E-Bay (just to insure a safe and protected transaction for both parties). If you do not use E-Bay, we might be able to work something out otherwise. I live in Chattanooga, TN and local pickup is available and encouraged.
I ship items almost daily and have all the necessary materials to be sure the amps arrive at your door safely. The tubes will be shipped separately in their own box to insure their safe shipment as well (the KT-120's are pretty expensive).
All original paperwork is included in the sale.
These truly are amazing amplifiers!! Please take note that I am not selling these because I was unsatisfied. I am simply headed in a different direction with my system..
Go to E-Bay and Search, "Dynaco VTA M-125" and you can view the listing.
Price: $1899 + $100 Shipping
Retail for these amps, wired and with all tubes is $2795 + Shipping.
I feel my price is reasonable given the low hours and immaculate condition of the amps.
Thanks for looking!
-
-
-
-
-
-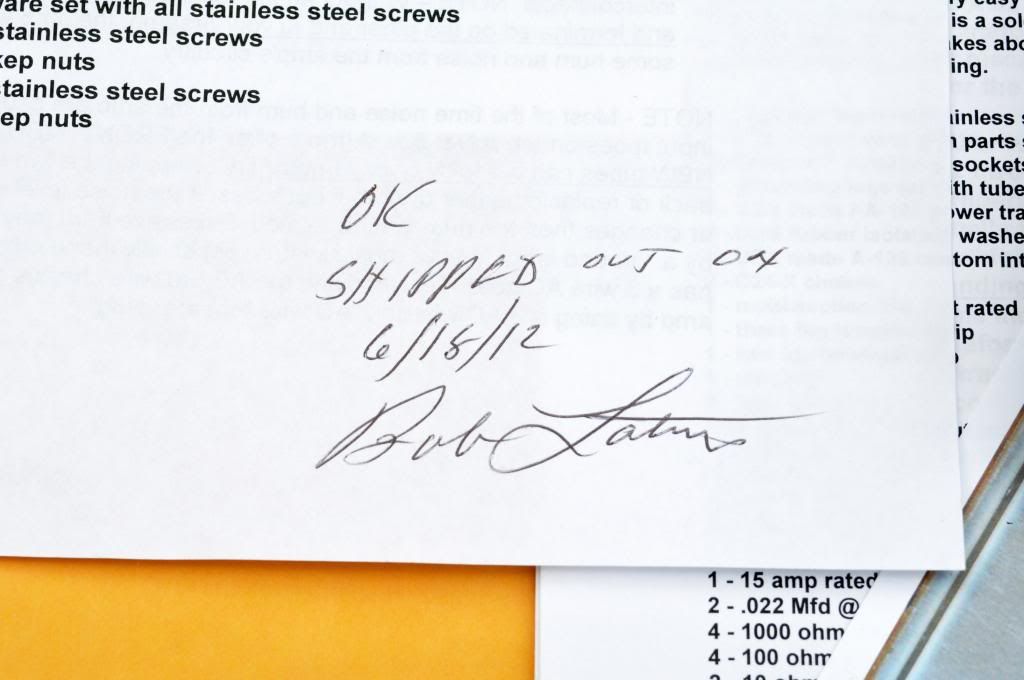 Bob wouldn't let you put them on his site?
The amps are listed on Bobs site as well, in the forum.