I'm currently moving to an 8 channel setup, and my BuffaloIII arrived today so it's time to pass on my old trusty 2 channel gear.
I have a buffaloII with legato I/V, a volumite, placid and placid BP mounted in a modushop Galaxy maggiorato case with airlink transfomers, 9-0-9 and 15-0-15 I believe. There's also an IR remote board that controls an alps RK27 motorpot (wasted, I know, but its the only motorpot I had). Input as it stands is by USB only using a DDDAC USB-I2S board. It has 2 sets of RCA outputs, so it can easily be connected to a power amp as well as a subwoofer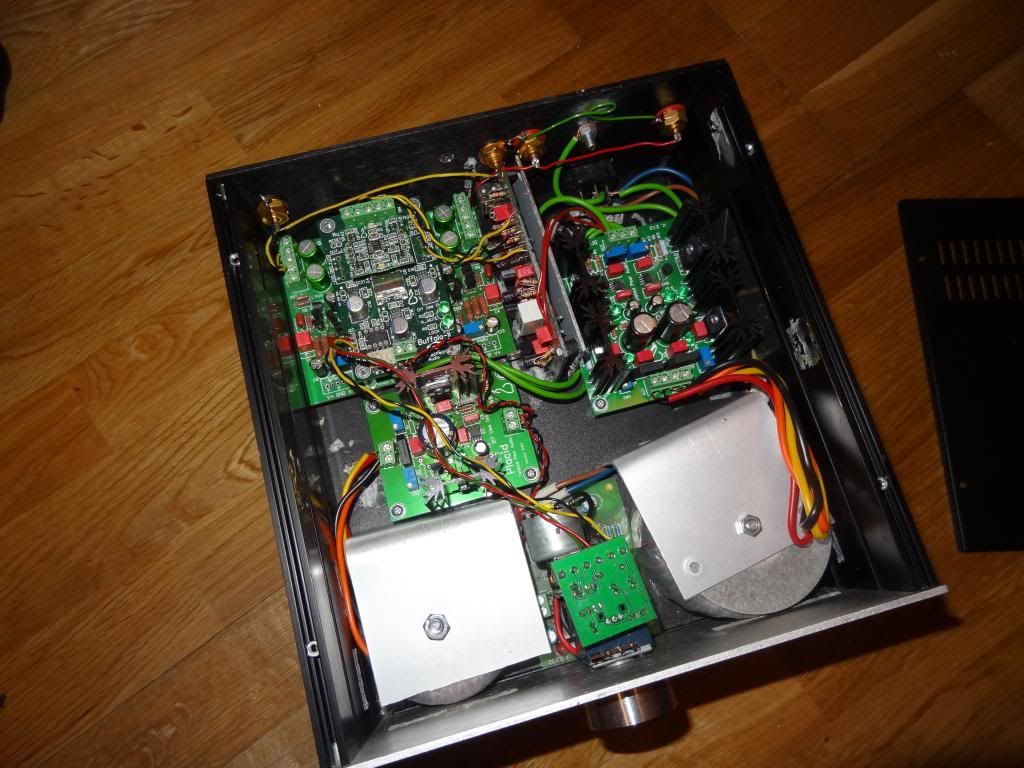 It looks beautiful and sounds even better and remote control is a huge bonus.
To be honest, I need PSUs for my new BuffaloIII and I'd like to keep the remote kit, but when looking at it, I felt it was a shame not to offer it as is, though the price will be quite high given that I'll need to replace several components.
So either:
BuffaloII+Legato I/V and volumite only - £200
DDDAC USB-I2S board (
DDDAC 1794 NOS DAC - Non Oversampling DAC with PCM1794 - no digital filter - modular design DIY DAC for high resolution audio 192/24 192kHz 24bit
) - £20
OR
The whole thing, fully constructed, tested and working sweetly, thats 2 xformers, with shielding, Placid, Placid BP, IR remote control board, Alps RK27 motorpot, volumite, Legato, BuffaloII, DDDAC USB-I2s, modushop case and rear panel connectors.
Gathering all those parts in the UK cost a small fortune and the time spent building was significant.
I'd be looking for £500 for the complete finished unit.
I also have a fully constructed dual monoblock amp with 2 "Industrial gainclones" by peranders sjostrom:
Sjöström Audio - QRP02 The SMD Gainclone - high performance mono power amplifier
.
They have onboard PSUs, so only require a transformer to be fully operational.
Also in a modushop case, with 2 25-0-25 120VA transformers.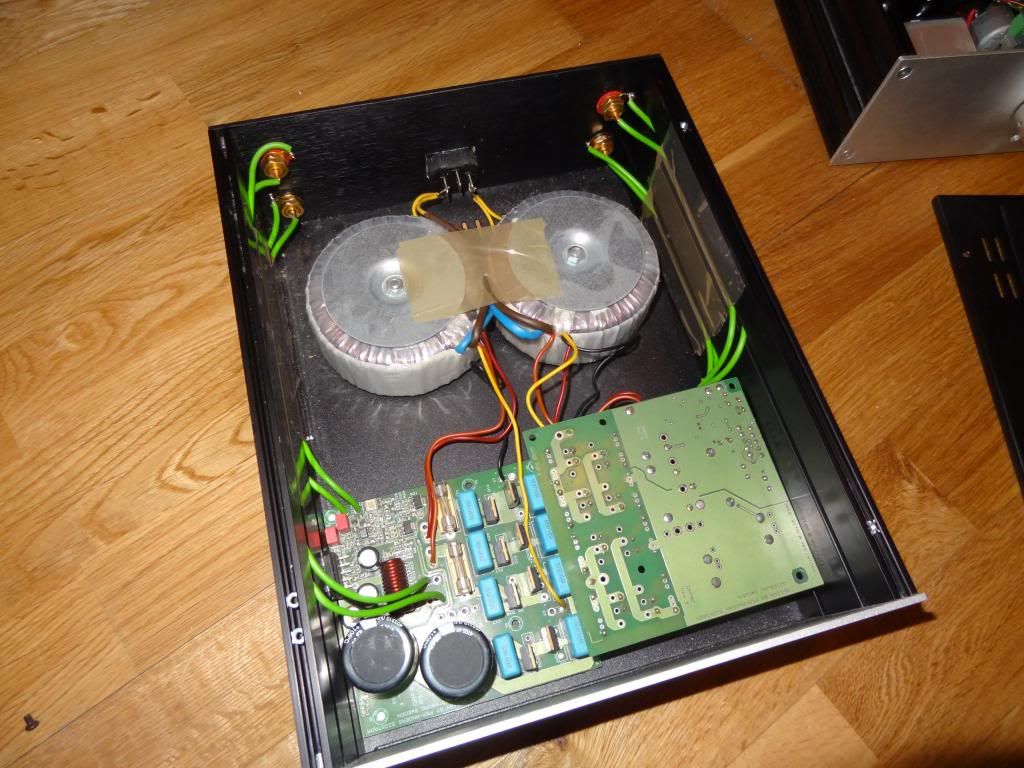 Again, I'll either offer parts of the complete unit.
Industrial gainclone boards: £40 each
Transfomers: £10 each
Complete unit: £150
These units were built to sit together and together make a truly excellent stereo source/amp combo: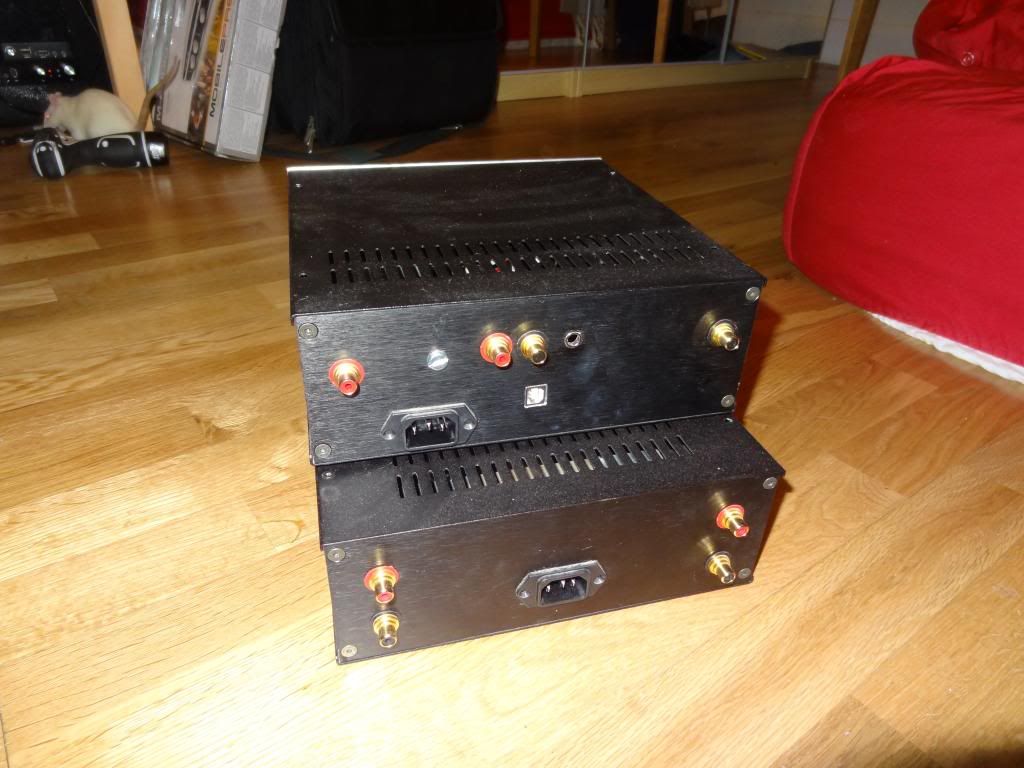 If someone is interested in taking both, let me know and maybe we can work something out.
Thanks
Last edited: