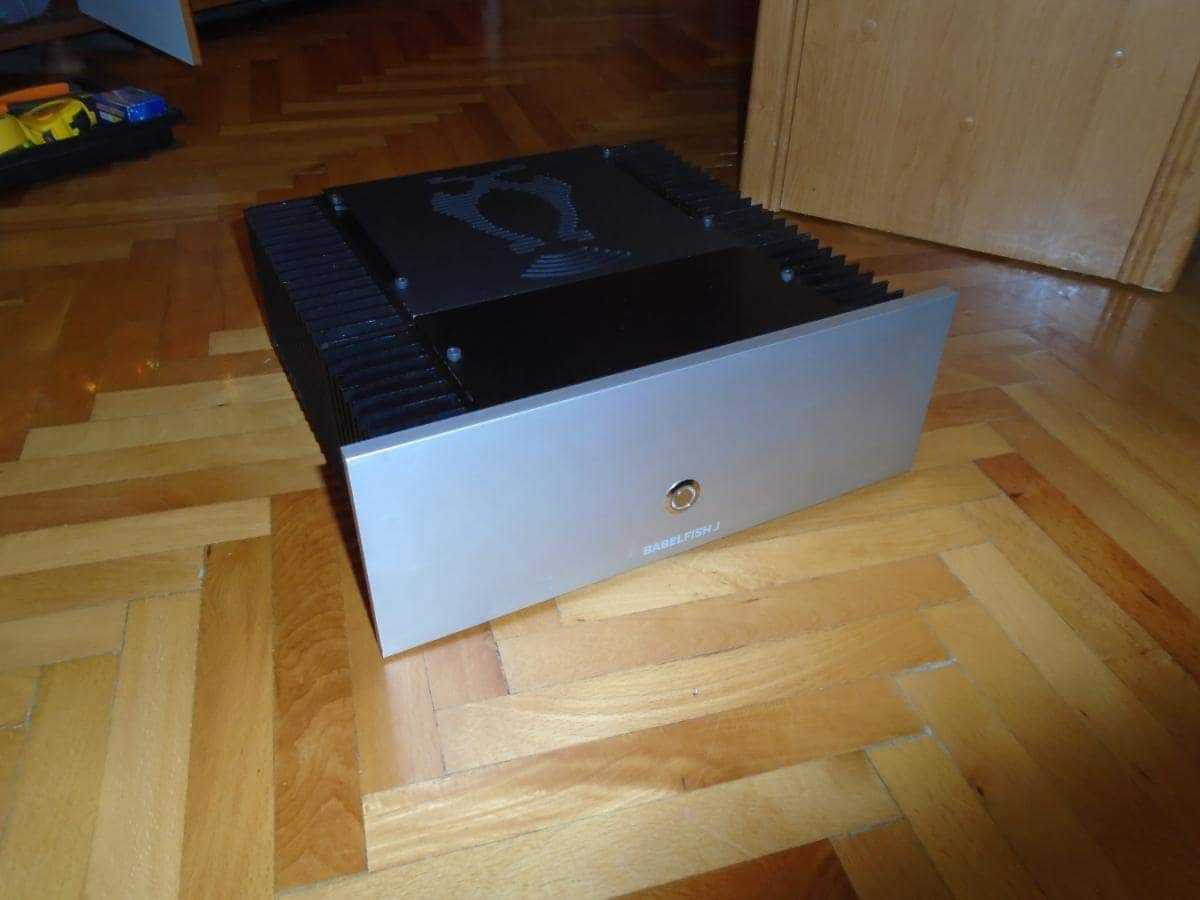 For sale: Fully assembled, ready to rock Zen Mod's Babelfish J Mini (NP Aleph J itteration).
2x15W @ 8ohm, pure A class single ended amp.
Jfet input, mosfet output. All metal film resistors (except in CRC filter). Filter with total 132000uF Vishay BC caps, 320VA EI transformer.
Full aluminium anodized case, minimum thick 3mm, front plate 10mm.
W330mm, H130mm, D320mm. Weight about 12 kilos, must measure to check.
Asking price: 450 euro.
If you are interested, ask for shipping, and I'll calculate.
More images here:
Na prodaju; Babelfish J mini - Oglasi - diyAudio.rs