Administrator
Paid Member
Note: 15-july-2018.
With Chris' retirement we no longer have access to the shop, so barring some new, different arrangements we are suspending flat-pk manufacture.

I do have some stock of small flat-paks.

dave
07-august-16 we are more or less in continuous production, Price is still $290/pr USD for FH3 flat-paks.
The larger Frugel-Horn XL flat-paks are also slowly starting to flow, Price is $390/pr USD. 1st shipments of Frugel-Horn Lite are underway. There is still often a queue.
We have reached 100 flat-paks with very few issues. None have been damaged in shipping or lost.
All have shipped to North America (with a couple pair off to the other side of the Pacific compliments of the US Military). I will ship overseas but the pain of cost of shipping will be high.
Flat-paks include precut cabinet panels of 15mm maple veneered quality plywood, with an 18mm baffle (rebated and dadoed, all angles cut for easy assembly). drivers (optional, 10% discount if bought with flat-pak), terminals (5-way posts, 2" hole, good for sonics, tight for fat fingers, damping, wire (24g copper (from CAT5 cable)) for a pair of speakers. You will need to provide glue, screwdriver, soldering iron, drill & need to finish them. Clamps are useful & recommended, but a slow methodical assembly can usually be done with tape (masking usually -- anything that leaves a residue should be avoided)
Standard rebates for Fostex FE126 (FE127 & FF125wk) Mark Audio CHR/CHP/EL70, Alpair 7, or blank. One went out for FE108eS so that can be ordered. Others. We'll try (really helps to have a driver on hand to do it).
Here is Chris doing a mock assembly:
Frugel-Horn Mk3 Flat-Pak Mock Assembly Instructions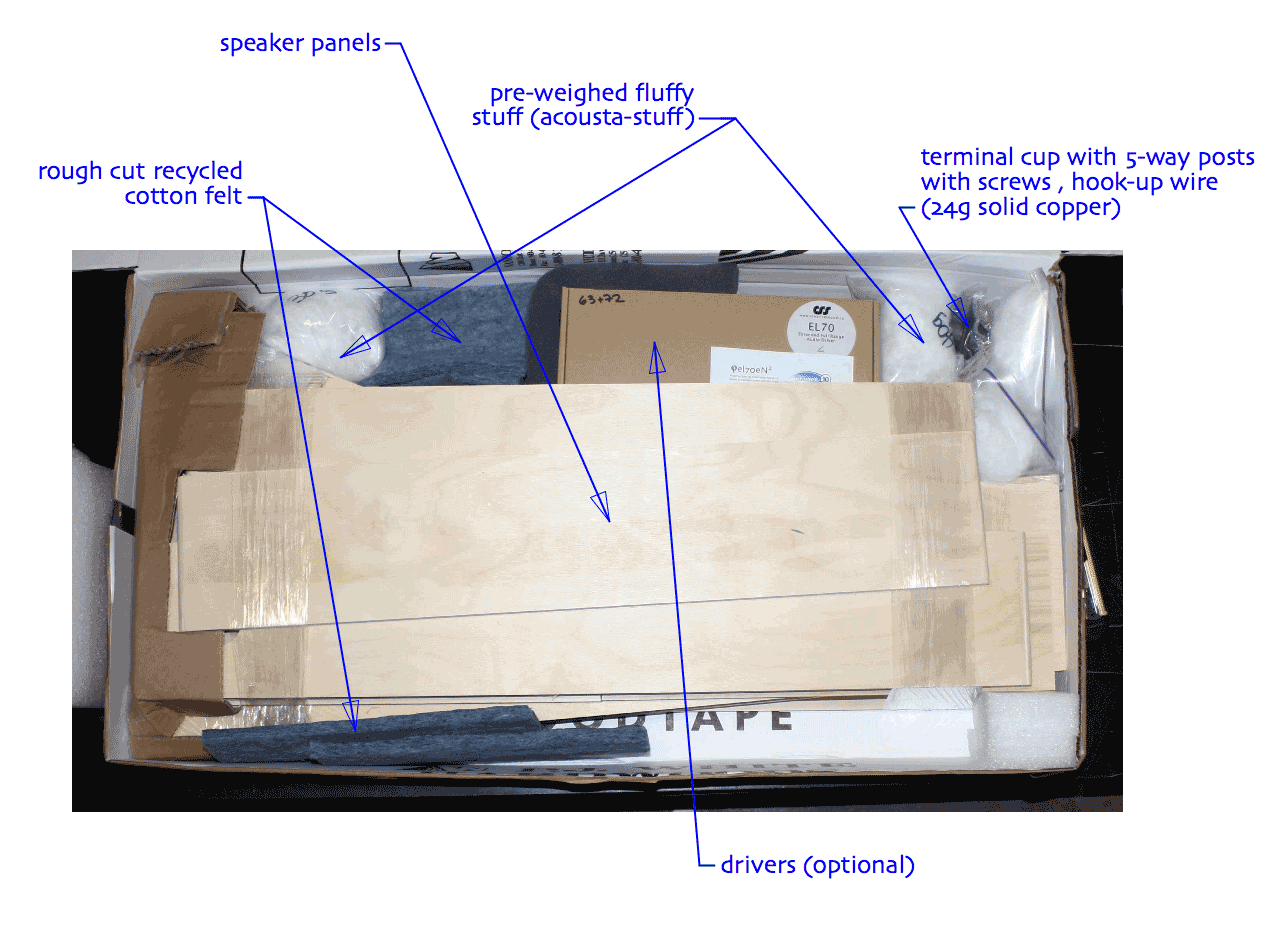 I've borrowed Colin's (aka Toppsy) pictures of his lovely build as examples. From the flat-pak you can build something broadly similar, we have round terminal cups that we like bettr than Colin's and the optional outriggers we have are a little different.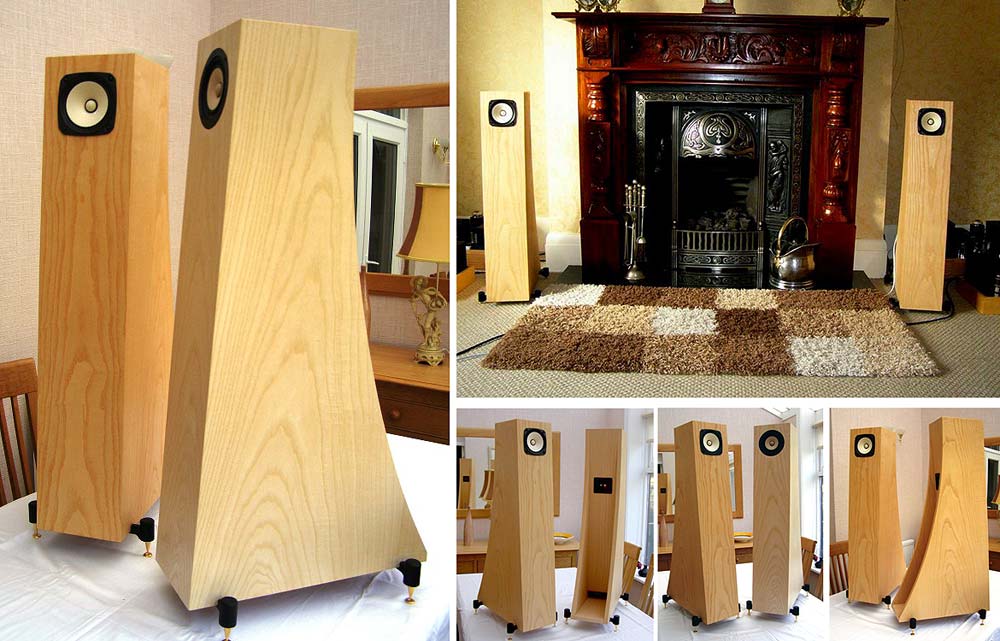 Maximum shipping in Canada or USA for the flat-pak alone (no drivers) will be ~$130 to Florida. Package is 98x52x18 cm and 25.5 kg.
Postage quotes
We are encouraging local manufacturers to start providing these so that shipping does not skew the value. Speakers & flat-paks have/are made in Europe. Unfortunately the Australian flat-pak maker is no longer in production.
eMail me if interested.
Here are relevant threads on the Frugel-Horn Mk3:
FH3 Picture Gallery
Frugel-Horn Mk3 discussion thread
Frugel-Horn Mk3 beta Builds thread
Frugal Horn Mk3 build for CHP70 and FE126En
dave
Last edited: