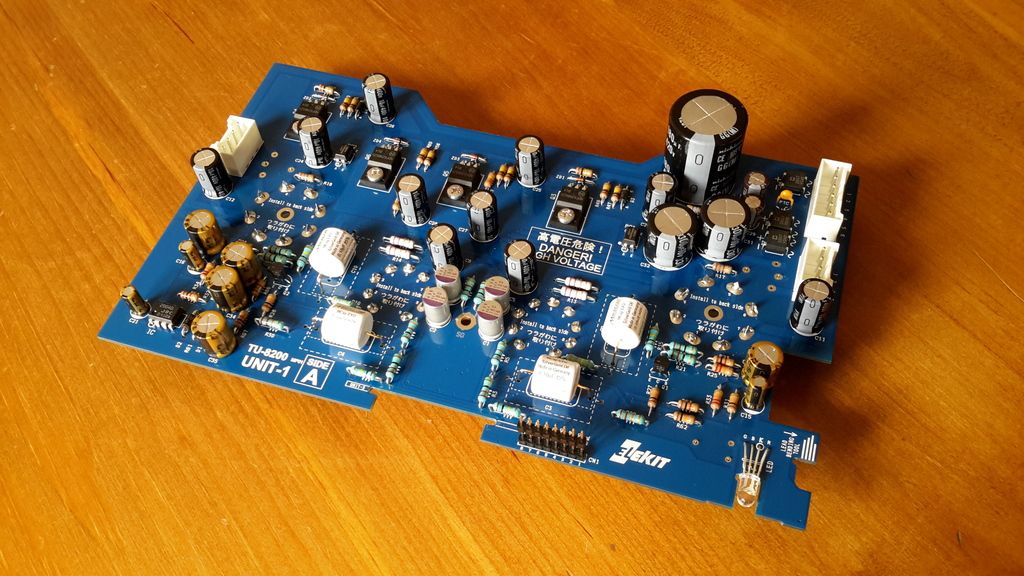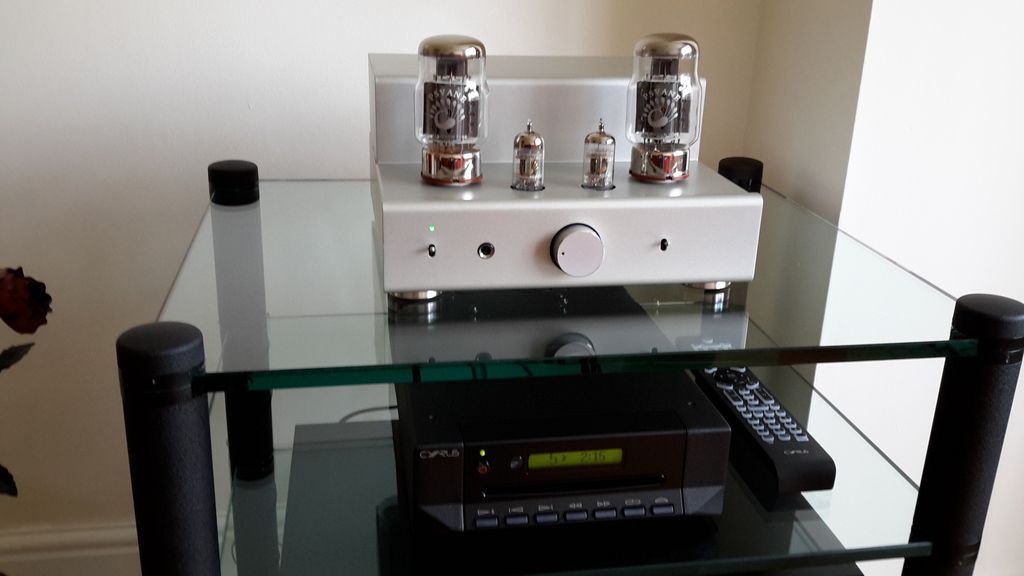 From: paul.
Dear Victor,
The TU-8200DX went together like a dream....what a lovely kit! The end result is very pleasing, and I am now running some valves (tubes!) in. The instructions were generally very good, though the resistors table for the main board is just too ambiguous to 'tick off'. I preferred to use the pcb layout diagram and use that instead. Maybe the one bit of feedback that I'd offer Elekit is to improve the instructions in that area. I'm an ex-RAF electronics technician so I guess I fall in the 'professional' category of constructors ;-)
After you sending me the upgrade resistors, I got the bug to upgrade so ordered some Mundorf capacitors from a hifi component dealer here in UK...so my TU-8200 is specc'ed pretty well. I bet you're not short of photos but thought I'd send you a few. All I need to do now is find a label that says 'Made in England'. Haha.
Best regards Victor, thank you for being such a great chap to deal with!
Paul