i took some photos of these Elna caps. I found it interesting, the difference in cap sizes between Elna's audio grade series capacitors. The ROA Cerafine series seem to be the largest size in diameter at least, maybe length too..
As you can see the biggest difference was between a 25v 220uf R20 series and a 25v 220uf ROA series cap. The R20 series are miniature series so it makes sense but i wonder what the significance in material used to make these.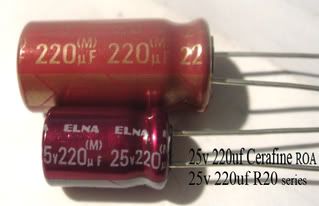 The SilmicII RFS series 35v 47uf was the same size as a 50v 22uf ROA series. SilmicII are the highest grade audio cap Elna makes which is interesting since it is a smaller cap. So obviously material not size determines the quality of capacitor.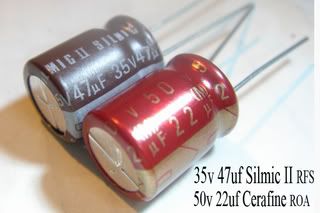 Another huge difference in size was the ROA 50v 22uf and a Starget ROD 50v 22uf. Im not sure which of the two are the higher grade. I do know that they stopped production of the ROD series.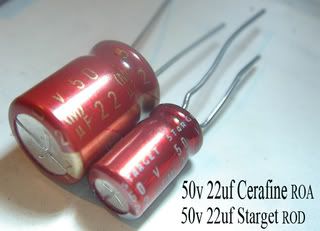 anyways just found it interesting. if anyone has knowledge on production and material used in making caps please share. Or if size effects the quality or electrical behavior. Not talking about saving room or real estate.