Help me pay for the ATV that I wrecked!!!!
Shipping overseas is okay.
Paypal is okay.
SANSUI SE-7 TEN BAND EQUALIZER
$30 + $15 shipping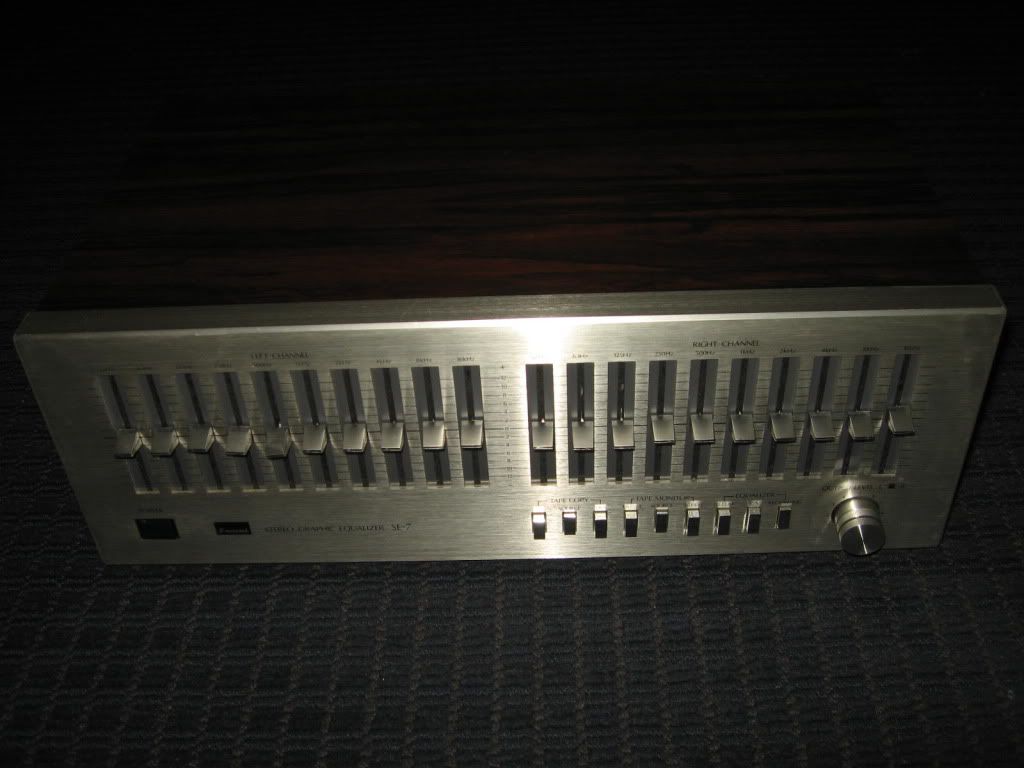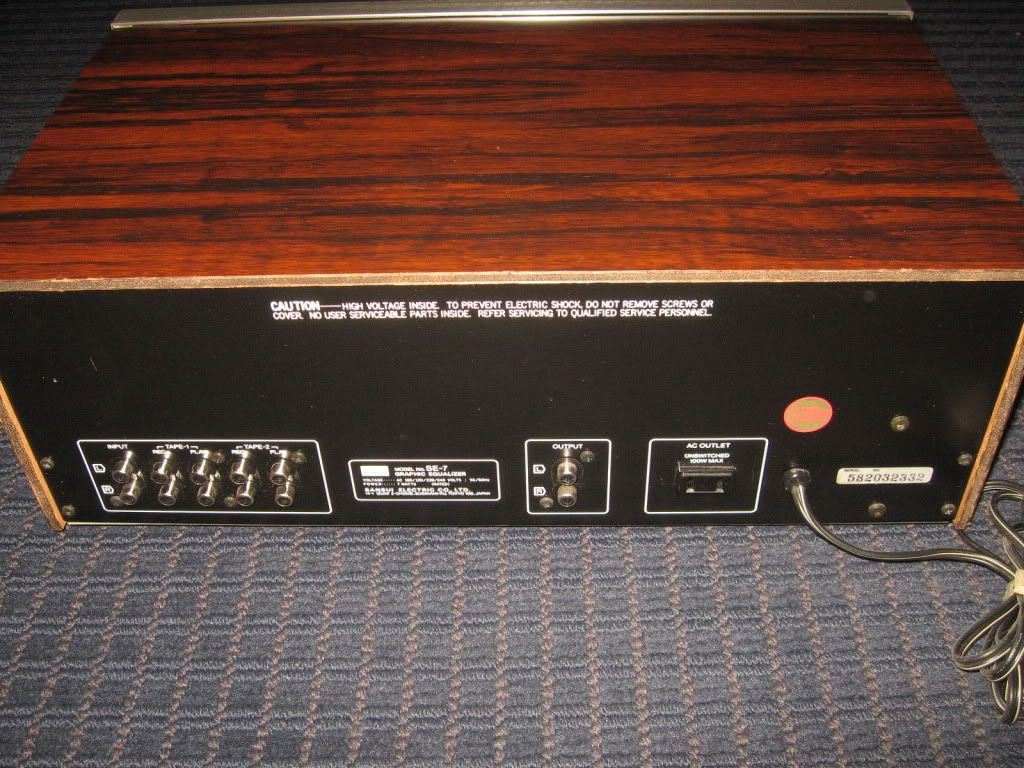 ECONOWAVE 8 OHM HIGH EFFICIENCY CROSSOVER, ASSEMBLED
$45 + $12 shipping
(or free shipping of shipped with D220Ti + horns)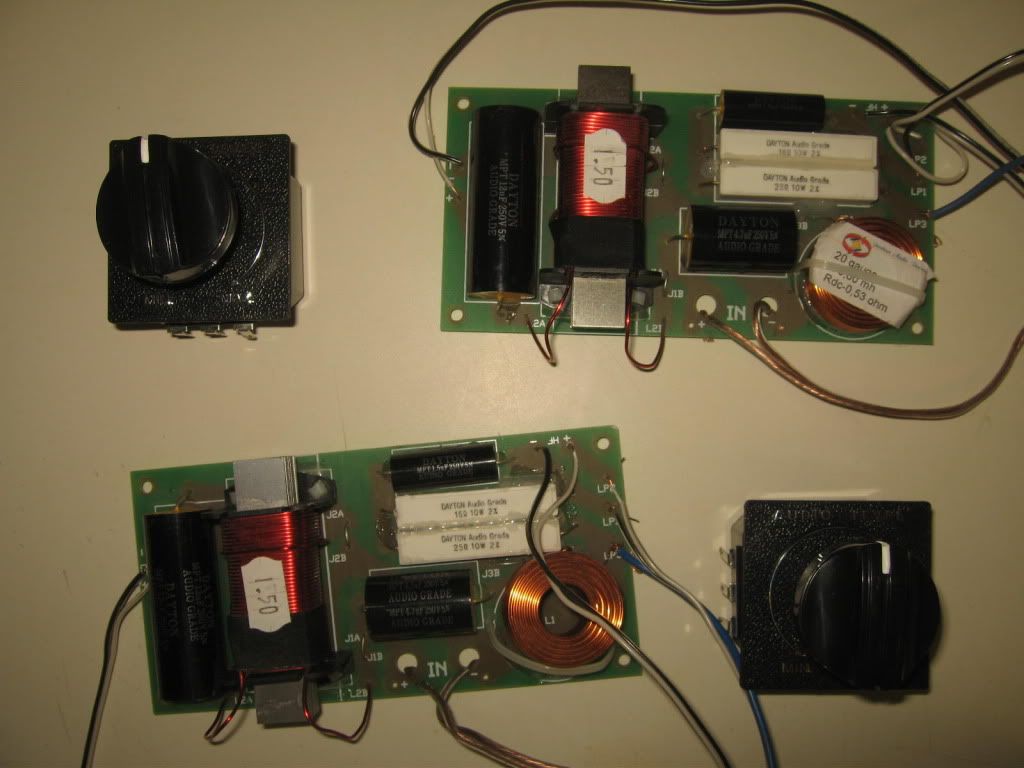 Waveguide:
JBL 1" thread-on Progressive Transition, Part# 338800-001, 90° x 50° dispersion pattern, flange dimensions 12" W x 6.5" H, 6.25" deep
$15 + $12 shipping
(or free shipping if purchased with crossover & D220Ti)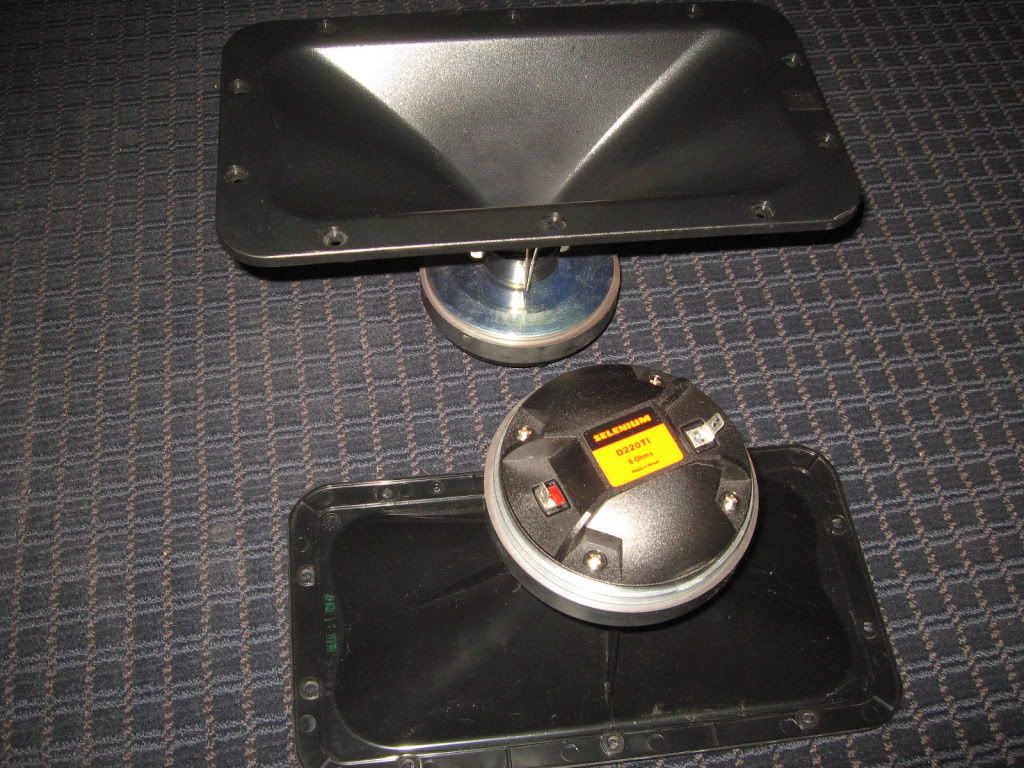 Selenium D220Ti-8 HIGH FREQUENCY DRIVER
(no horns)
$60 + $12 shipping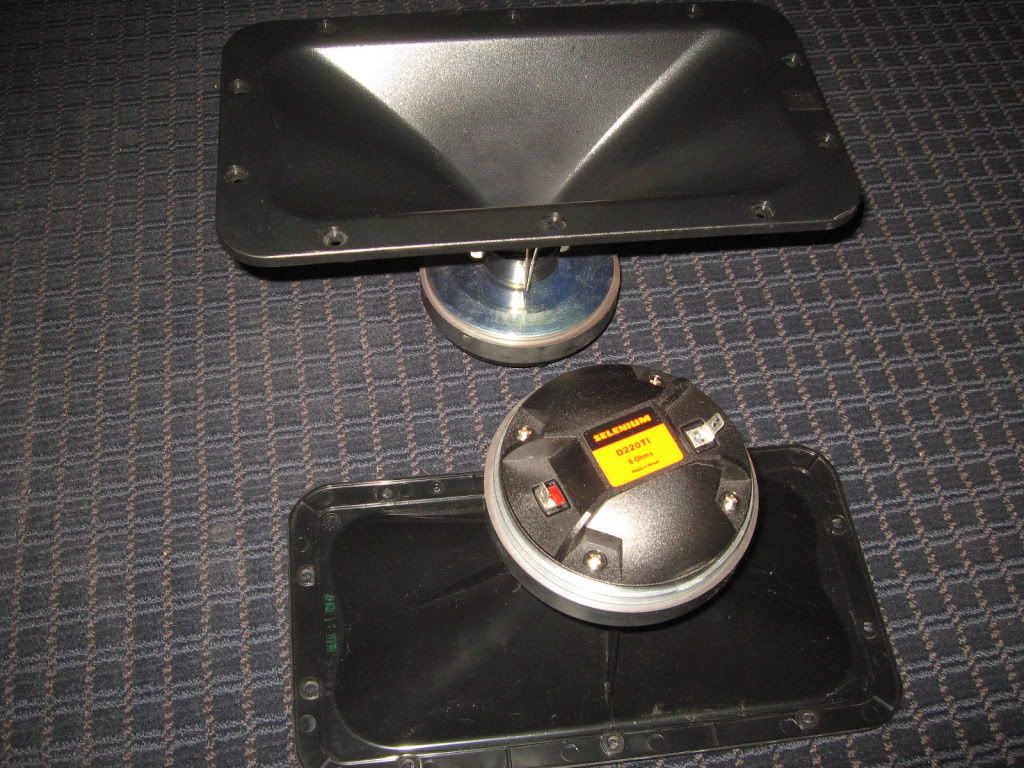 JBL 2226H 15" SUBWOOFER/MIDBASS 8OHM
ALMOST NEW CONDITION
$150 + $22 shipping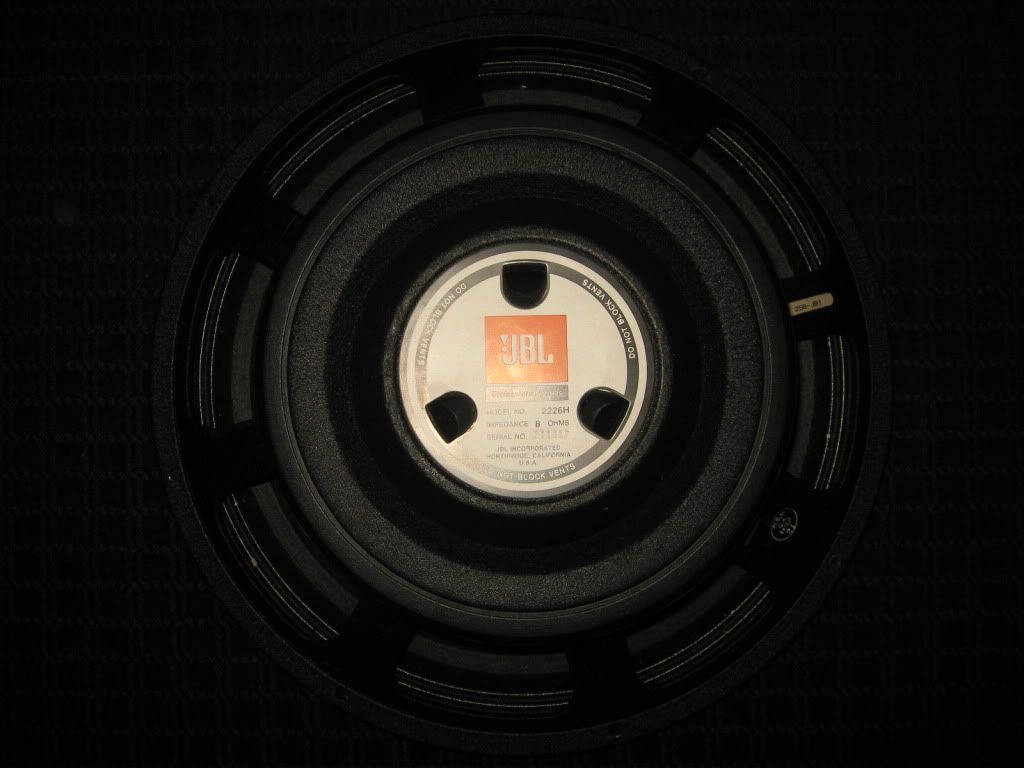 JBL 2226H 15" SUBWOOFER/MIDBASS 8OHM
USED CONDITION
$125 + $22 shipping
SAMSUNG BD-P1600 1080P BLU-RAY PLAYER
PLAYS PANDORA, BLOCKBUSTER, NETFLIX, YOUTUBE
$50 + $12 shipping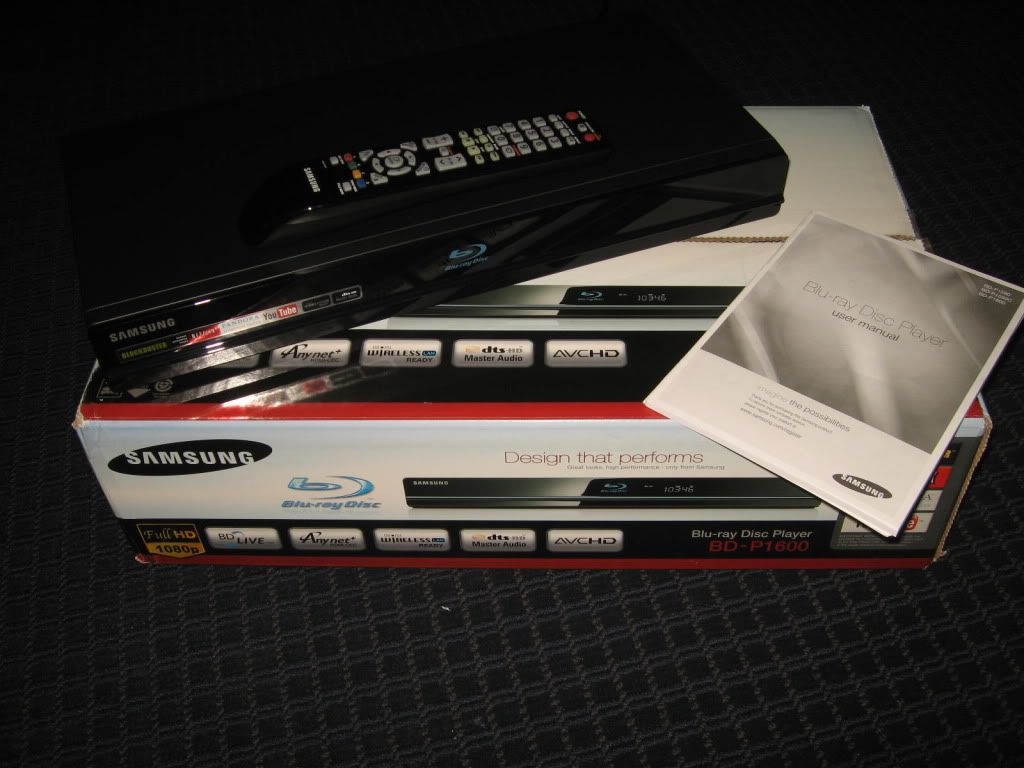 TOSHIBA HD-A3 CLONE
$25 + $14 shipping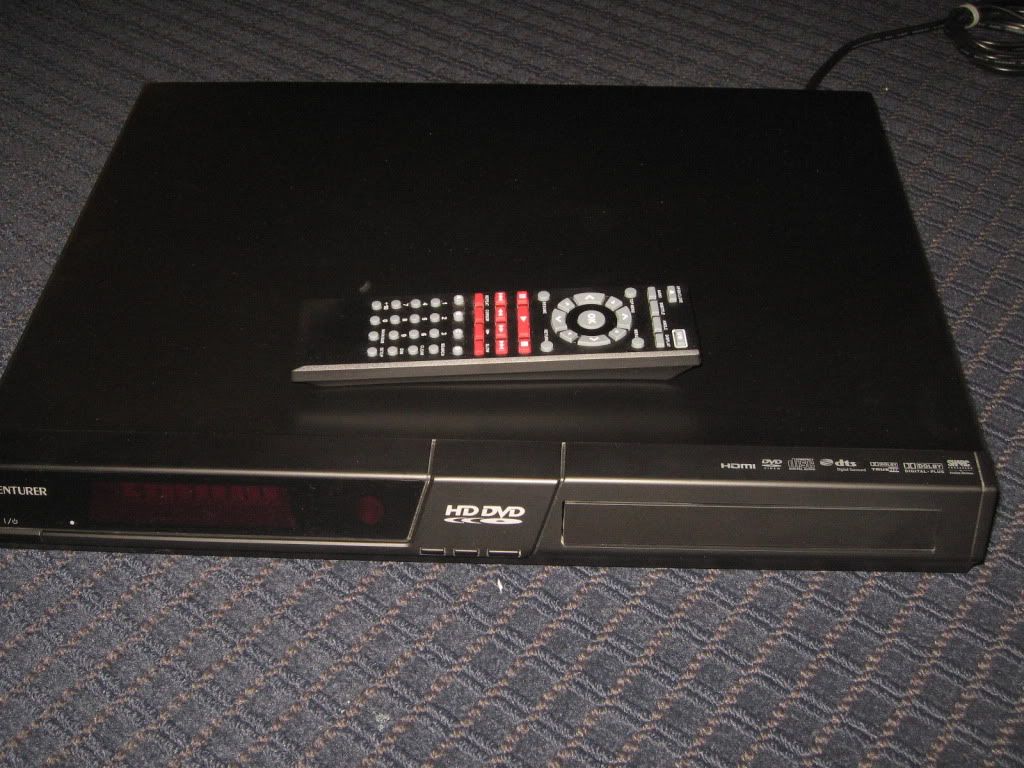 JBL 4507 SPEC'D 15" SUBWOOFER/MIDBASS DIY ENCLOSURE
SAME VOLUME & PORT CONFIGURATION, JUST DIFFERENT DIMENSIONS
$$$ FREE $$$ Just bring beer
DIY 24 cu.ft. ENCLOSURE TUNED TO 16HZ WITH A SINGLE 8" PORT.
$$$ FREE $$$ Just bring beer
SEAS PRESTIGE 27TDFC (H1189) Textile Dome TWEETERS (PAIR)
$45 + $12 shipping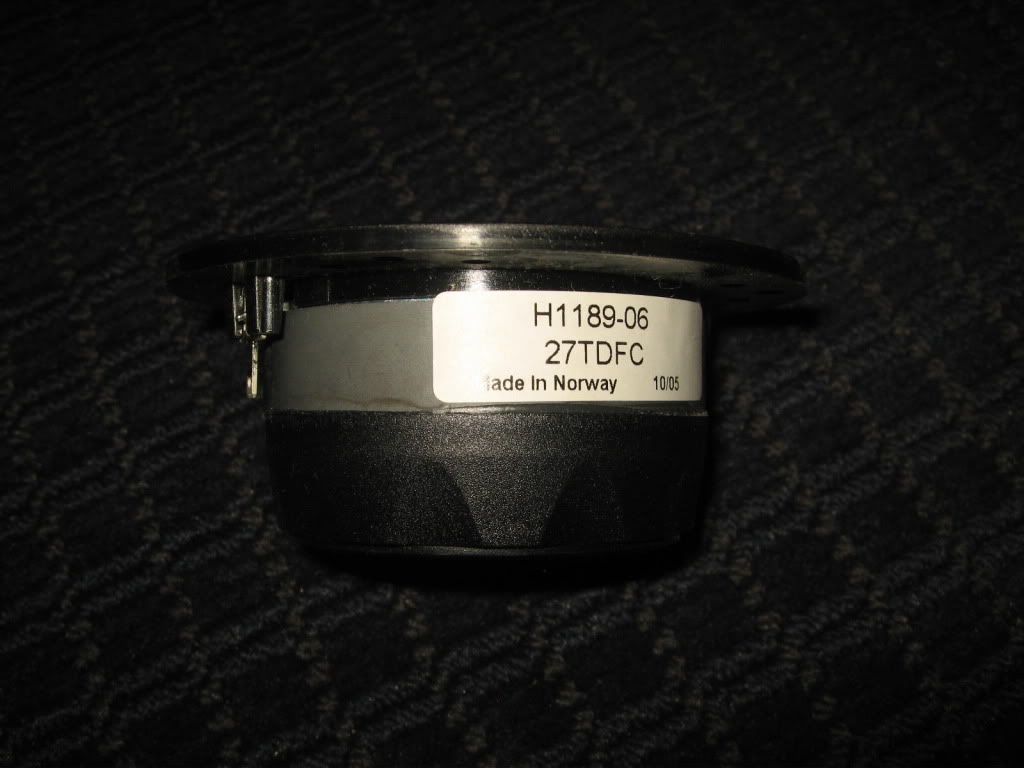 APC SMART-UPS 1500 (WORKING - BATTERY NOT INCLUDED)
COMES WITH RACK MOUNT EARS IF I CAN FIND THEM?
$90 + $38 SHIPPING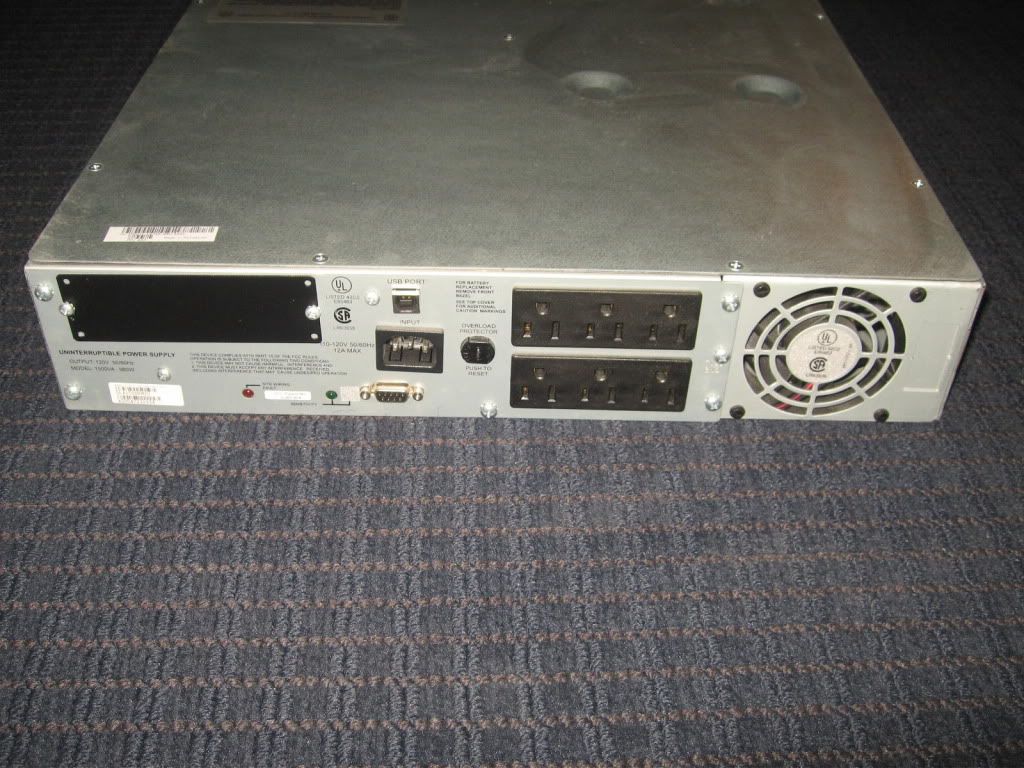 EXODUS AUDIO TEMPESTE-X 15" SUBWOOFER DUAL 4OHM VOICE COILS, IN ALMOST NEW CONDITION
27 mm of one way stroke
$150 + $30 SHIPPING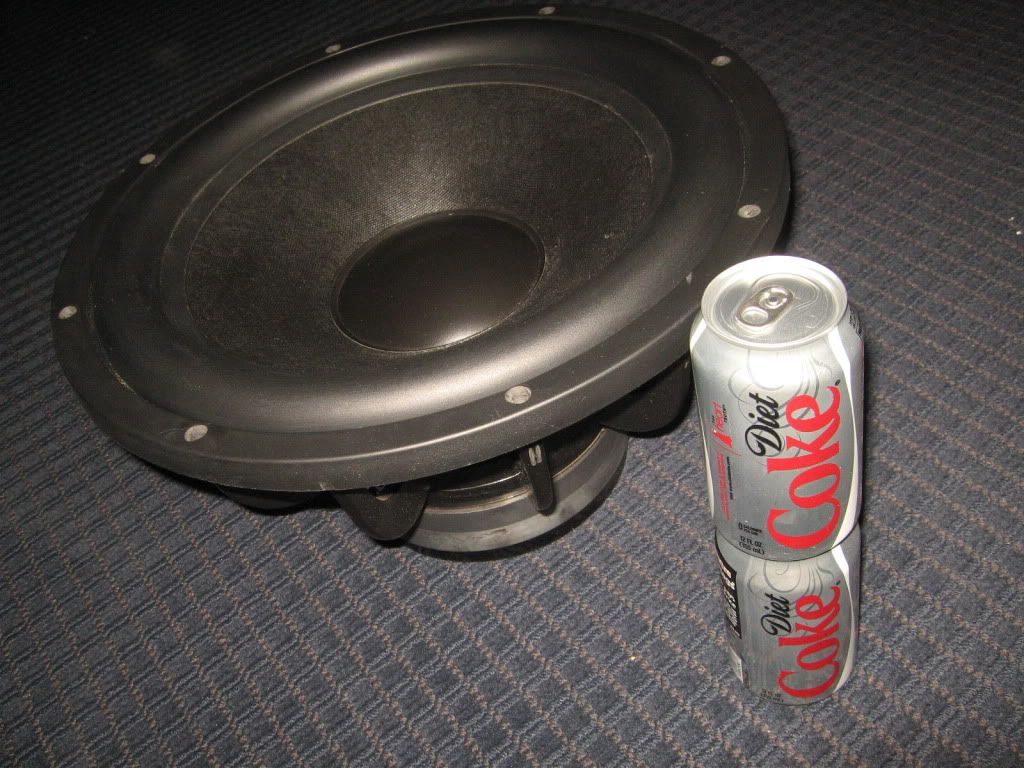 EXODUS AUDIO TEMPESTE-X 15" SUBWOOFER ONE 4 OHM VOICECOIL (see below)
One of the two dvc voicecoils popped off, the other works fine & sub slams hard with when I connect it to my 2400 watt amp
$80 + $30 SHIPPING
ARAI HELMET TINTED FACESHIELD
for Quantums, RX-7RR's, etc.
$12 FREE SHIPPING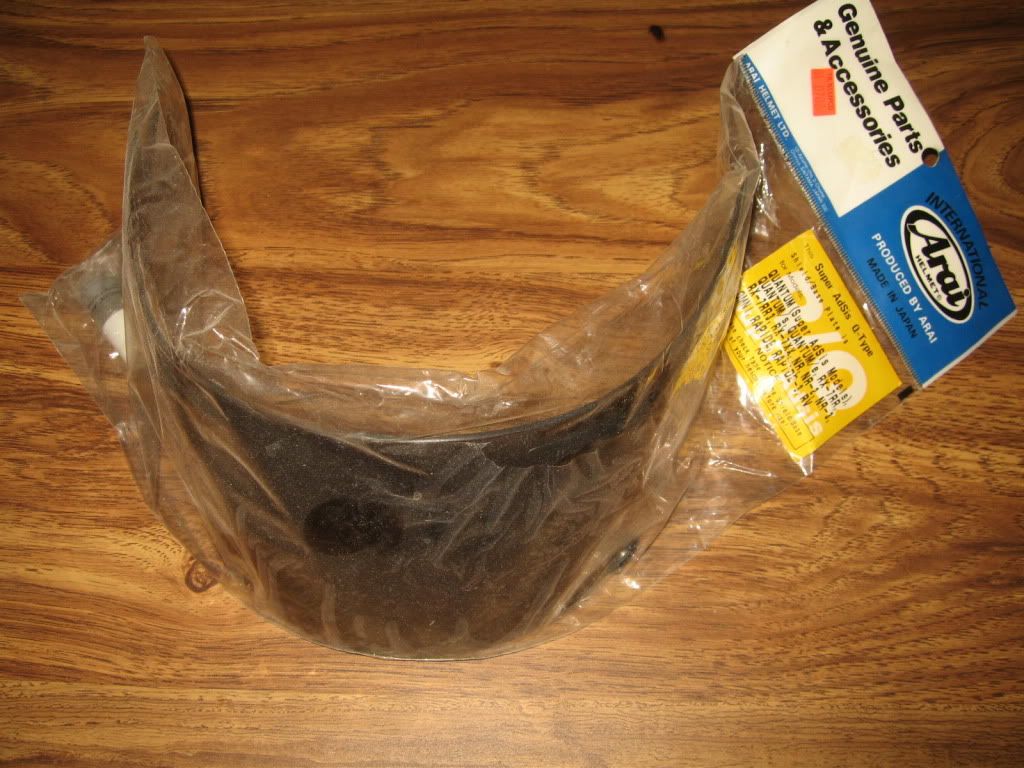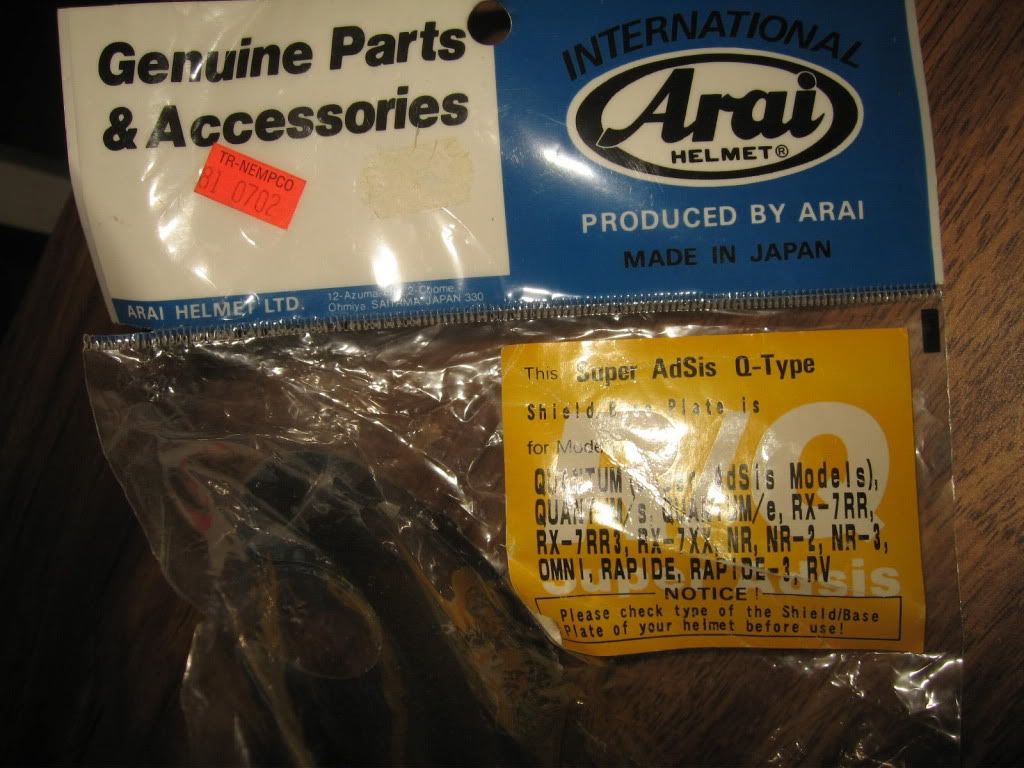 WESTERN DIGITAL 500GB 3.5" HARD DRIVE
WD3200AAKS
$25 + $8 SHIPPING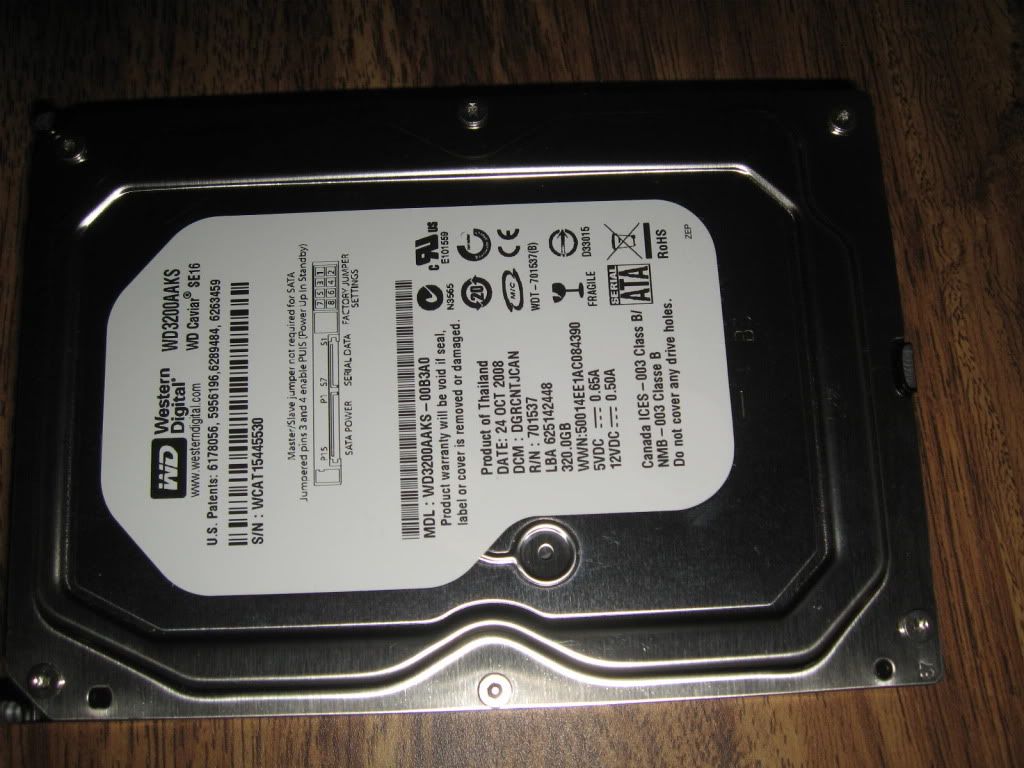 HD-DVD COLLECTION OF 76 DVD'S (including box sets).
Only 13 come with cases (including both box sets).
Movies are listed below.
$70 + $12 shipping.
300
16 BLOCKS
A Scanner Darkly
ACCEPTED
AEONFLUX
ANT BULLY
APOLLO 13
ARMY OF DARKNESS
ASSAULT ON PRECICT 13
BATMAN BEGINS
BEERFEST
BLACK RAIN
BONE COLLECTOR
Bourne Identity
BOURNE SUPREMACY
Bullitt
CHRONICLES OF RIDDICK
CINDERELLA MAN
CLERKS ii
CONSTANTINE
DEER HUNTER
DOOM
DUKES OF HAZZARD
FIREWALL
Flags of our Fathers
FUGITIVE
Good Fellas
GOOD NIGHT AND GOOD LUCK
HAPPY GILMORE
HOUSE OF WAX
INTERPRETER
JARHEAD
KISS KISS BANG BANG
LADY IN THE WATER
LAST SAMURAI
LETHAL WEAPON
MATADOR
Matrix Ultimate Collection (all three movies + cartoon series + extras)
MIAMI VICE
MILLION DOLLAR BABY
MISSION IMPOSSIBLE iii
NACHO LIBRE
NATIONAL LAMPOONS CHRISTMAS VACATION
PERFECT STOREM
Planet Earth Discovery HD
POLAR EXPRESS
POSEIDON
PULSE
RED DRAGON
RUMOR HAS IT
RUNDOWN
SAHARA
SPARTACUS
SUPERMAN ii
SUPERMAN RETURNS
SUPERMAN THE MOVIE
SWORDFISH
SYRIANA
THING
Troy
U-571
UNFORGIVEN
Unleashed
V for Vendetta
VAN HELSING
VIEW FROM SPACE
WAIST DEEP
WATERWORLD
WE WERE SOLDIERS
WORLD TRADE CENTER
Status

This old topic is closed. If you want to reopen this topic, contact a moderator using the "Report Post" button.