I got a diamond d5 600.1 that has both green and red (protect) LEDs on when given power. I measured 8.96dc on the speaker terminals. Below are my readings...if anything is "un readable" let me know so i can clarify.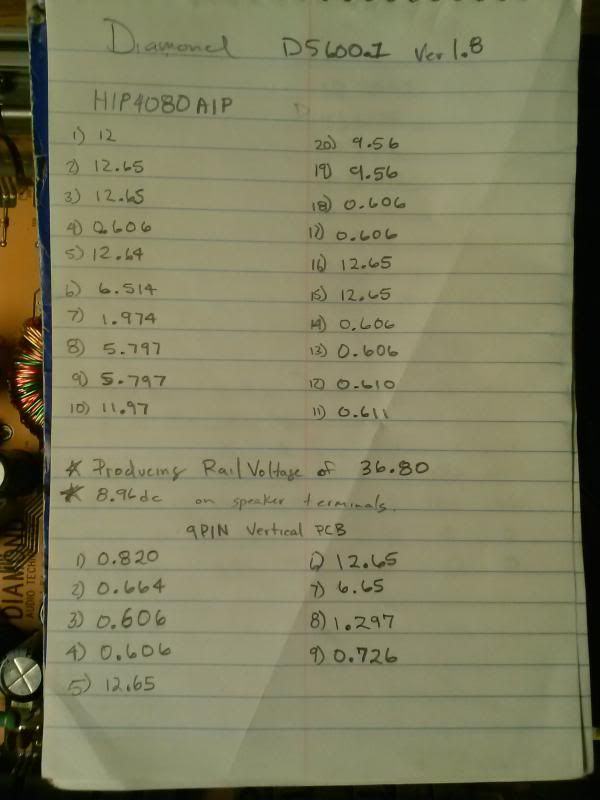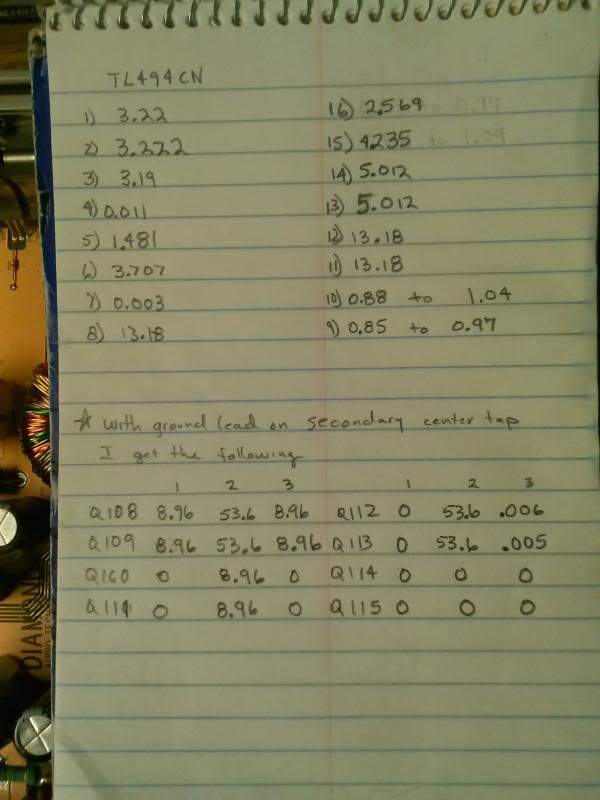 9 pin read out, from left to right on my notes that are pictured above.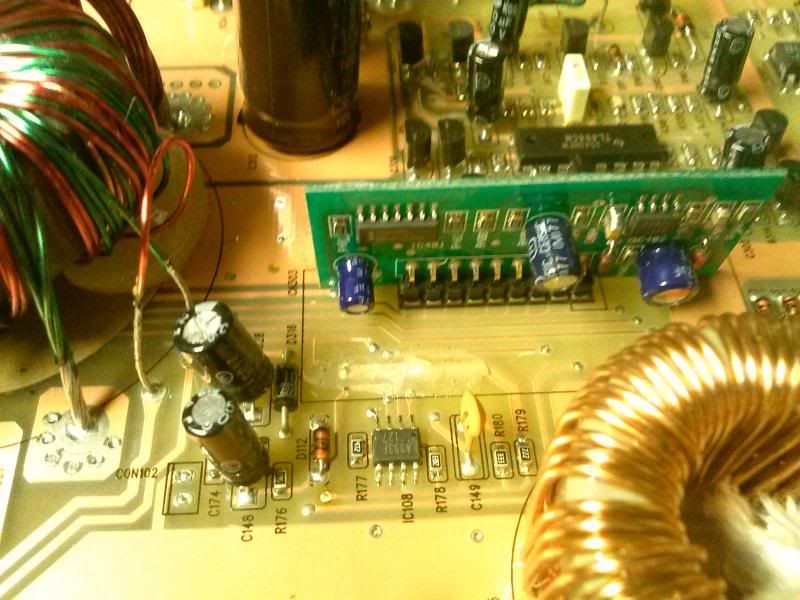 The read outs on my notes for the outputs (q108-115) are from pin 1 (left), pin 2 (center), pin 3 (right...last number). Hope it's not confusing.
Last edited: