I got a diamond d5 600.1 that has both green and red (protect) LEDs on when given power. I measured 8.96dc on the speaker terminals. Below are my readings...if anything is "un readable" let me know so i can clarify.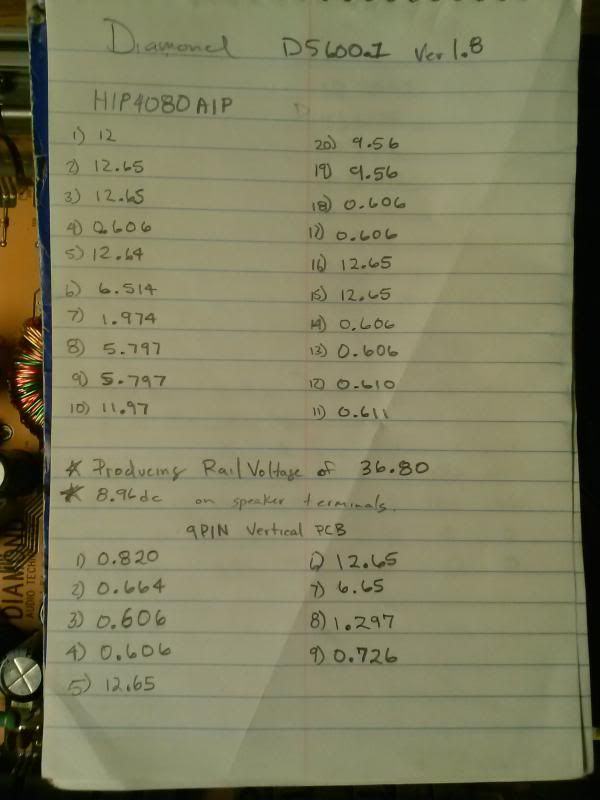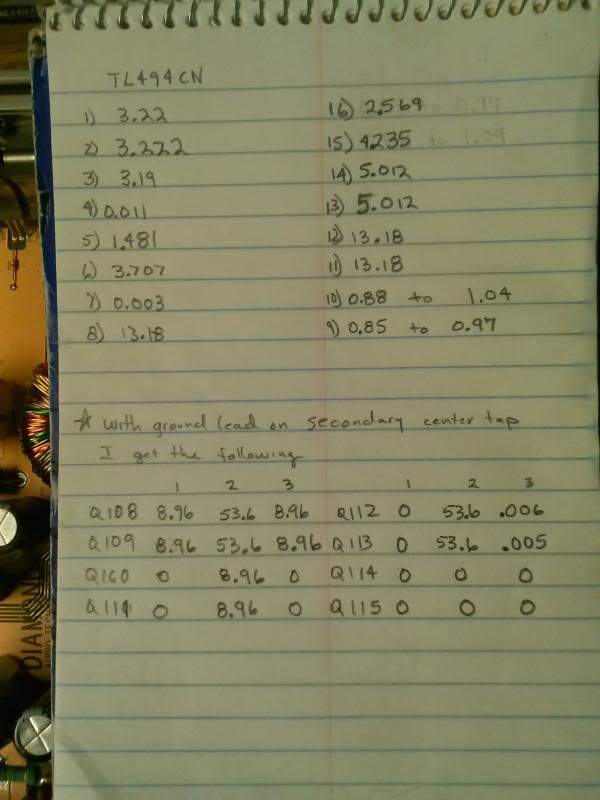 9 pin read out, from left to right on my notes that are pictured above.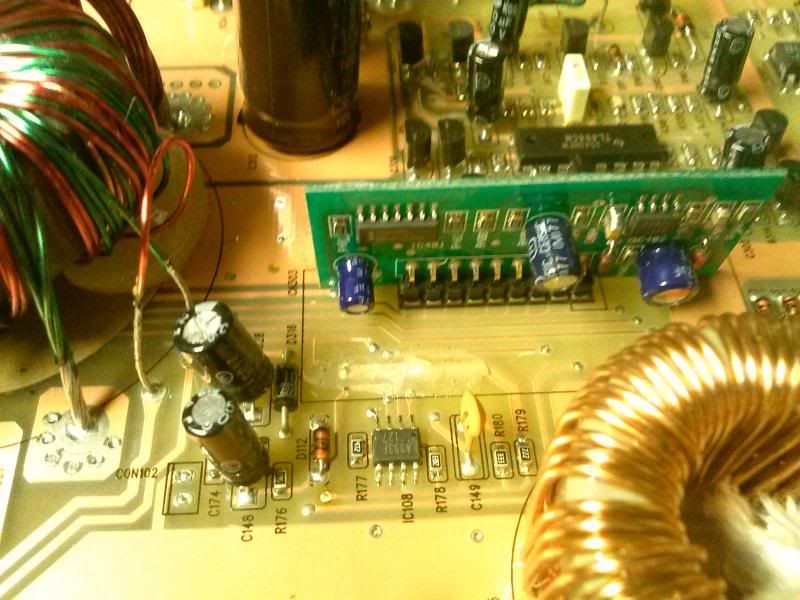 The read outs on my notes for the outputs (q108-115) are from pin 1 (left), pin 2 (center), pin 3 (right...last number). Hope it's not confusing.
Last edited:
Parts just arrived, got the following...

-4080
-outputs (these where "backorder" so I had to wait almost a month before available)
-80v 470uf Nichicon PM
-25v 3300uf Panasonic FC


Tested it and got clean sine waves, got 36.6v prior to clipping.....dont know if this amp is rated at 2ohms (which I assume) or at 4ohms.


Thanks Perry for your help, another completed.
Status

This old topic is closed. If you want to reopen this topic, contact a moderator using the "Report Post" button.
diamond d5 600.1, protect has 8.96vdc on speaker terminals.