Developing a Regulated Dual Rail Power Supply For Pass DIY Amps
Why did I choose bipolar transistors?
1) Smaller voltage drop across transistors compared with mosfets, which means less heat generated/wasted
2) A larger variety of suitably matching npn and pnp devices
3) I have a stack of bipolar transistors in my stash of parts that will probably never be used in an amp circuit.
I have not had the chance to test this circuit in the lab as yet, and would appreciate advice on improvements that aren't radical changes to the original circuit.
Here is the positive half of the circuit
Sorry about photobucket no longer showing images.
I will update here later with full documentation eg pdf or similar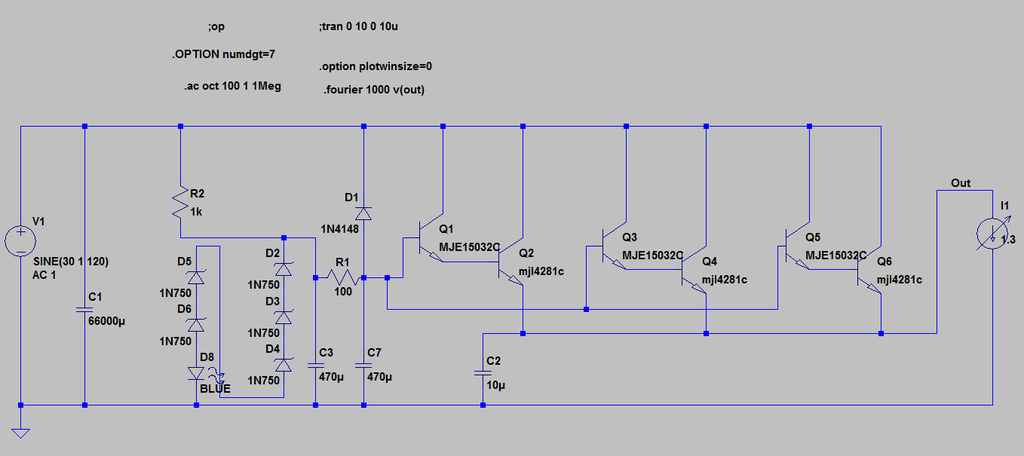 Last edited: