Please excuse my crude MSPaint drawing.
I'm looking to build two speakers to be used in the rear surround positions.
From what I've gathered it is a good thing to use the same drivers as in the fronts that I already have.
Is this a suitable design to use for rear speakers with closed cabinets?
I'm looking for a fairly slim design because my sofa is all the way against the wall. I know direct speakers some way behind the sofa is better, but the room in question is lacking in areal, which is why I thought of the bidirectional/bipolar design.
Here is a sketch of the entire setup: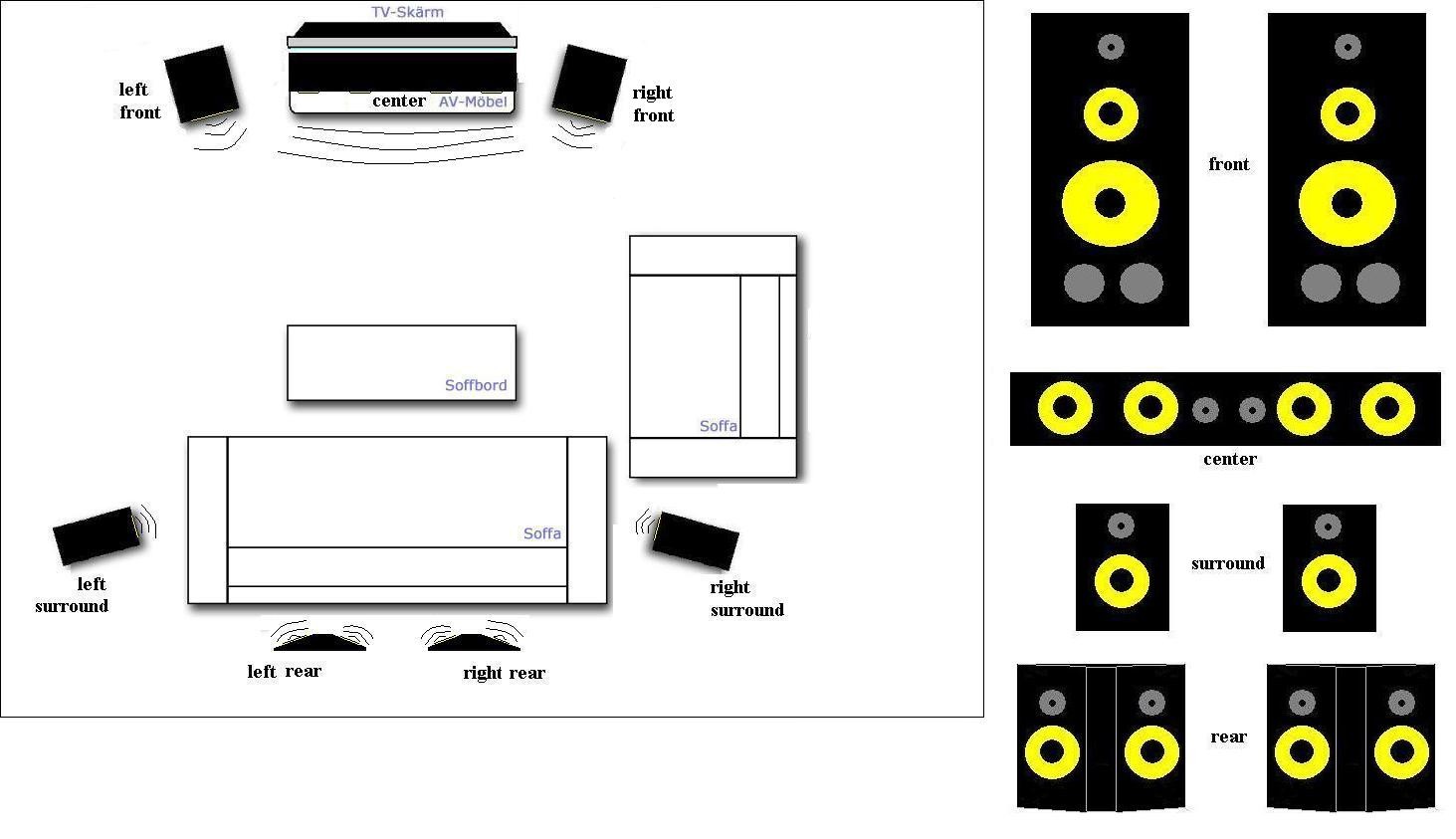 My left and right surround speakers are facing a bit forward on the drawing. I think they should be directed straight to the listeners ears.
All speakers use the
SP165-KEP
. (I'll look the name of the tweeter up tomorrow)
Last edited: