I built this thing a couple months ago and have really been enjoying listening to it, but i think its time to open it back up this weekend and troubleshoot a couple issues, but It ain't easy, so I wanted to get some help pre-trouble shooting before I do it.
I took the LP2020 out of its chassis, and custom mounted it into the front of the unit. Everytime you touch the controls or the front metal panel, there is a very bad feedback buzz. Any ideas what might cause this, and what stuff I can look at when i open it up?
Pics of the unit: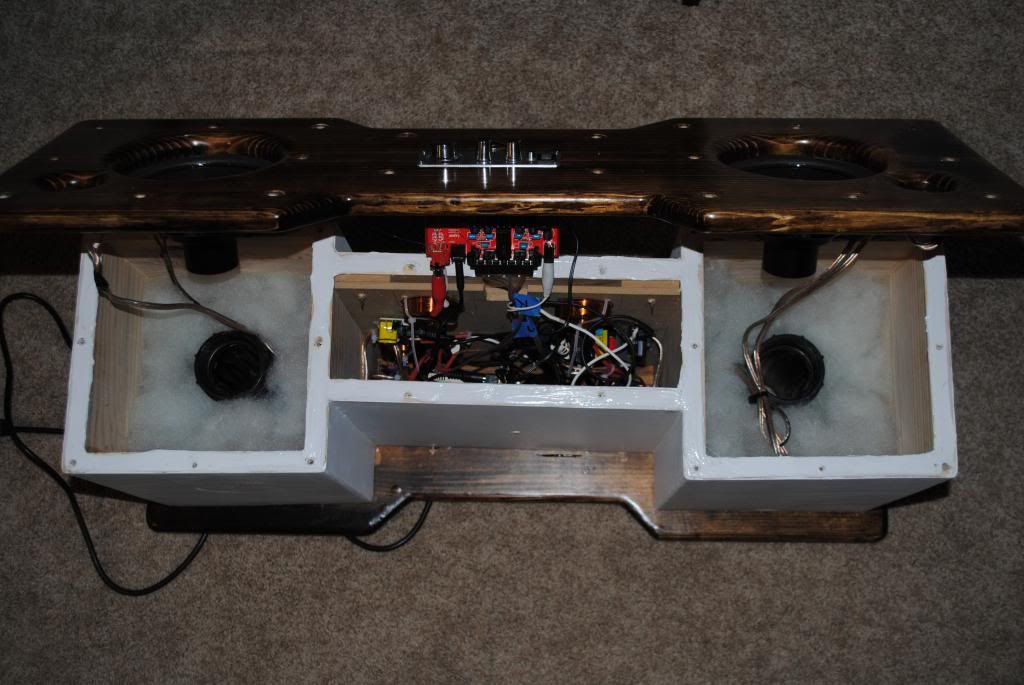 Looking at the picture it looks like the front panel is not grounded (as Arty mentioned). It probably was grounded by the chassis parts you eliminated in your mounting. Take a look at the jumper grounding the volume pot body - doing similar to one of the remaining tone controls should take care of it as they are mounted to the front panel directly.

By the way - great looking build!
Founder of XSA-Labs
Joined 2012
Paid Member
+1 on the grounding. Make sure front panel is grounded to ground on pcb and ground of power source. Use a crimp loop terminal and screw that to one of the front panel screws and connect that to the soldered ground connection on shell of volume pot, then connect that to ground of battery or power input.

NICE BOX! What drivers are those and are you using a crossover? Are those bass reflex ports going out the back?
Status

This old topic is closed. If you want to reopen this topic, contact a moderator using the "Report Post" button.