COSSOR WE 300B (made by LINLA)
price $545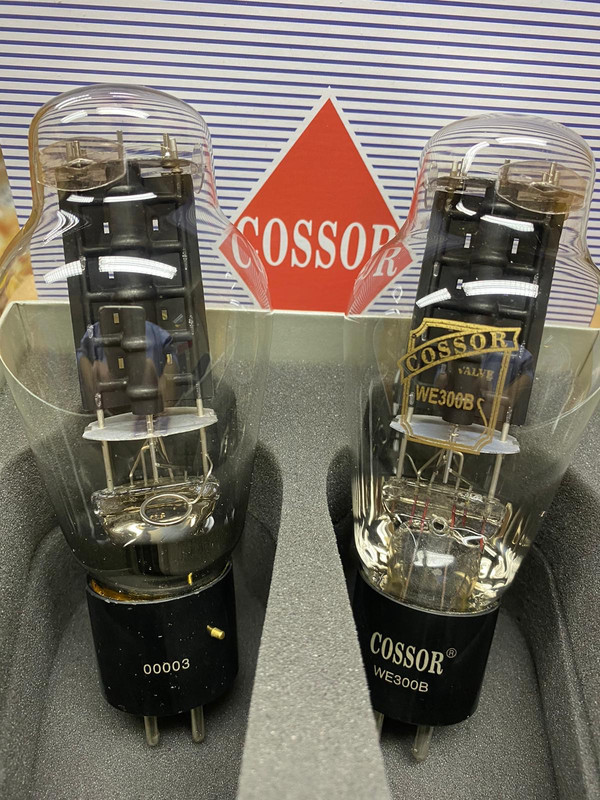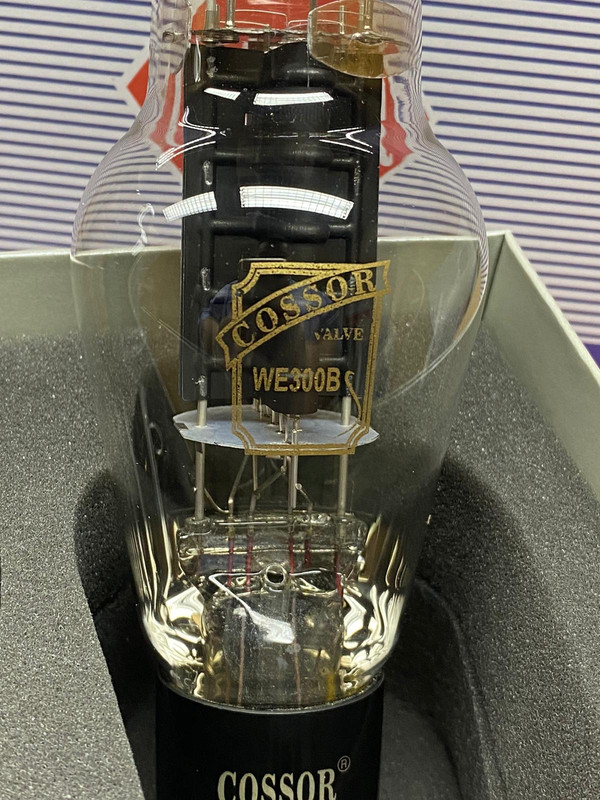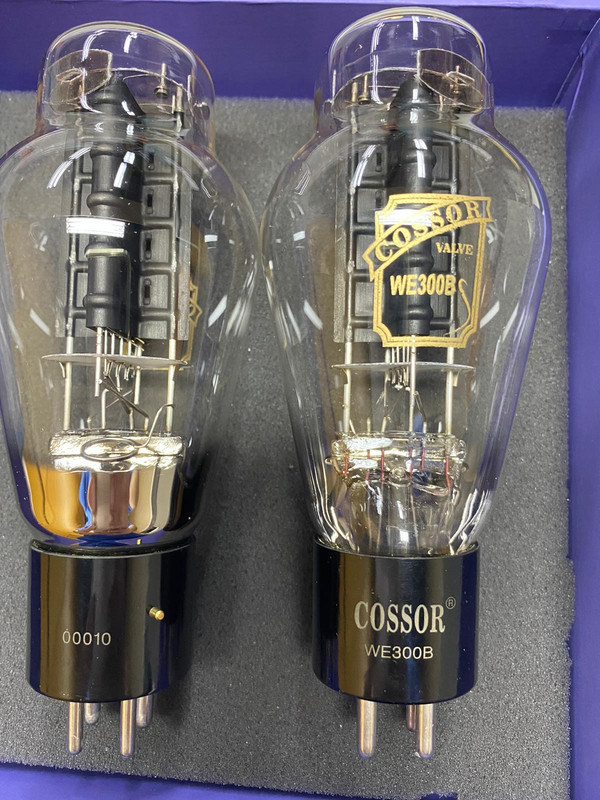 LINLAI is formed by a team of engineers who left Psvane in 2019. The story of how LINLAI began is very similar to the story of how Psvane was formed a decade ago, when a team of engineers left the Shuguang tube factory to form a new company.

THE COSSOR WE300B is made by LINLAI for our specification.

LINLAI's WE-series offering are identical to Psvane WE series. There is NO difference. They are 100%, identical, visually and electronically.


Among tube manufacturers and audiophiles it appears to have a consensus that: A metal plate tube by default will sound more dynamic and transparent than a graphite plate tube; and when same plate materials are used, a 'overhung filament' design by default will sound more delicate and refined than other filament design.

Overhung filament is extremely difficult to manufacture as a tiny discrepancy in spacing, fixture and material characteristics under extreme temperature can lead to more possible 'failure' in production. Overall, tube factory will face a much higher rate of 'scrap' even before a tube reaches the product finishing line. This leads to eventually higher overall production cost. Many tube factories deliberately stay away from this filament design.

THe COSSOR WE300B is a overhung filament design...

Last edited: