Hi there!
I am breaking down and selling the components from the LM3886 based car amplifier I built.
I built and ran 4 switch-mode DC-DC inverting power supplies for that reason.
I'm getting rid of the amplifiers as well. Note: the supplies are paired and share a heatsink in the middle. If you need only one supply, one may need a heatsink for one of the power transistors.
I have 4 total for sale:
3 12V to +/-32V isolated power supplies
(tested to above 100W) and one for the subwoofer BPA200 setup that is
12V to +/-28V
.
Each is driven by a SG3525 IC and features 10AWG pos. & neg. power cables with 15A fused positive wire. The SMP supplies turn on and off by the +12V REMOTE input wire.
This would make it very easy to run your chip amps (or mine, for sale) from any 12V supply!
Asking ~$20 each.
Will ship for actual shipping charge (no inflated S & H) quickly. I have an excellent eBay feedback rating!
Thanks!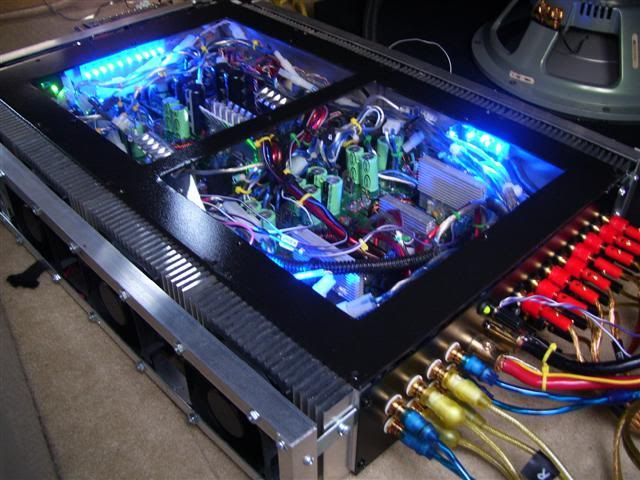 The original amplifier