OK stop laughing. Oh wait, here's the diagram.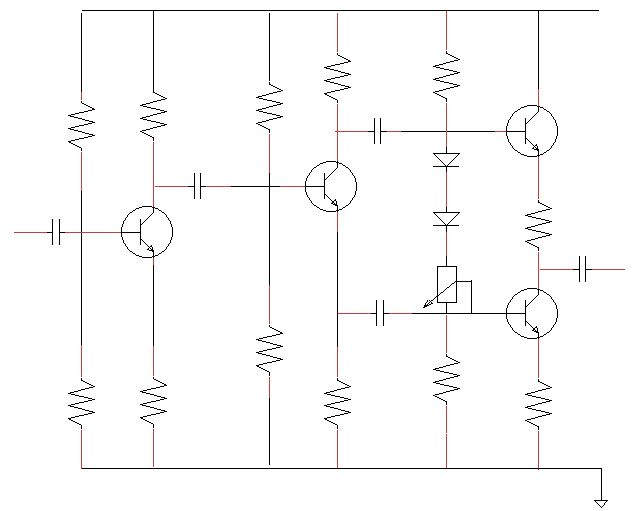 Just want to mess around with some transistors and like the idea of capacitor coupled stages, (partly so as to not blow all the transistors when I screw up) that is simple cheap and dirty. I would like to come up with a 5W Class AB amp using a TIP 31 / 32 (not decided on complementary or quasi copmlementary output) running about 50% bias current. Not set in stone though after reading some on the JLH Class A amp thread. and even the old 2N3055 looks acceptable.
Been a few years since taken transistors in school, as they say, a little bit of knowledge can be a dangerous thing especially when much of it was forgotten. I am pretty much expecting a 'that will never work', just wanted to give an example of where I want to go and maybe someone can direct me to something similar that has been made to work.