Hi All:
I'm relatively new here, had an account for many years but never really been active, I enjoy popping in every so often and reading about people projects, but now I have one of my own so I come for advice.
I have a pair of tower speakers here that were given to my mother as a wedding present almost 30yrs ago. They were given to her by an old friend of her's who was a whizz with everything audio. I had a chance to visit with him once when we were overseas when I was about 15yr old and was blown away at some of the designs this guy had come up with over the years. Unfortunately, due to some ideological differences he and my mom don't talk anymore, so I don't have access to his notes (if they exist) or his thoughts on why he built this the way he did.
I bring up the question of reverse engineering these as I am getting married next week and we were planning on using these for the reception. I've always been so impressed by how well these fill any room, and they do such an amazing job replicating the full audio spectrum that when I saw how degraded they have become over the years I decided I needed to find a way to refresh them if I could. I guess it's too be expected considering all the cats and dogs mom has had over the years, these guys have always been favorite... targets... for them.
That said, they do still work and do an amazing job, so I will repaint the bases black (they have a cloth cover that comes all the way down to the base) and use them as is for the wedding and worry about fixing them up so my mom can continue to enjoy them for many years. I've given some details below and will happily supply any additional requested details (I'm sure there will be many) I just ask as you bear with me as the next month is going to be very busy for me and I won't really have the time or the space to actually (properly) deconstruct these until closer toward the middle/end of April.
Base is ~15" diameter.
Tube is 8" diameter, ~17.5" tall, and is sealed.
Drive is 6", mounted to wood reducer in pipe. Dust cap is dented in, is there an easy way to fix that?
Conic above driver is about ~1.5" deep, ~5" diameter
Platform above driver is ~9.5" diameter.
Crossover has silkscreened markings on it, no ID numbers. Appears to be a kit or pre-built.
Platform above crossover is ~7.5" diameter.
Tweeter is 4" across, 1.5" opening.
Conic above tweeter is about ~2.5" diameter and ~1.5" deep.
Top platform is ~3.5" diameter.
Neither the 6" or 4" speaker has any ID marking on them that I can easily see.
Full length: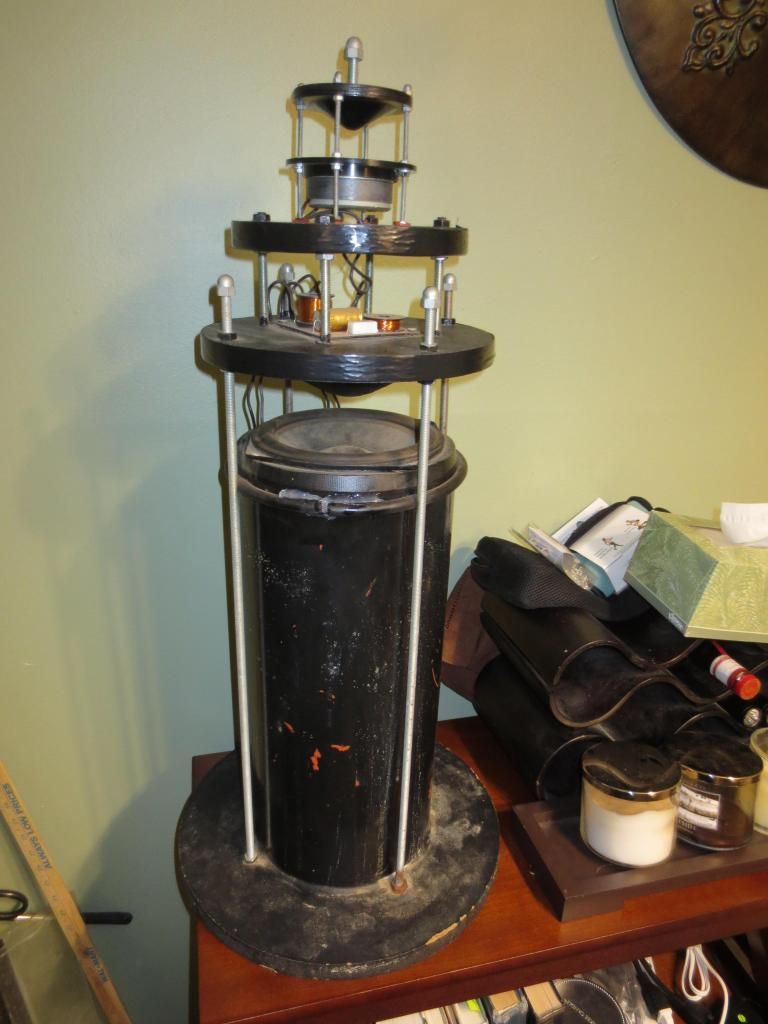 6" driver: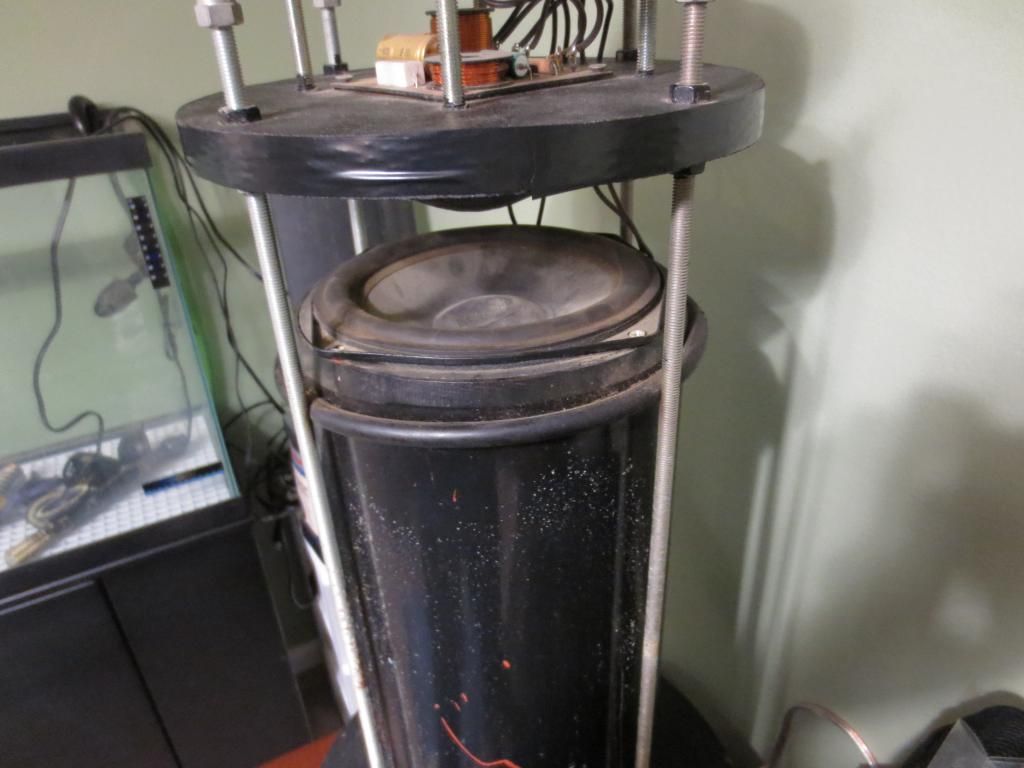 Crossover: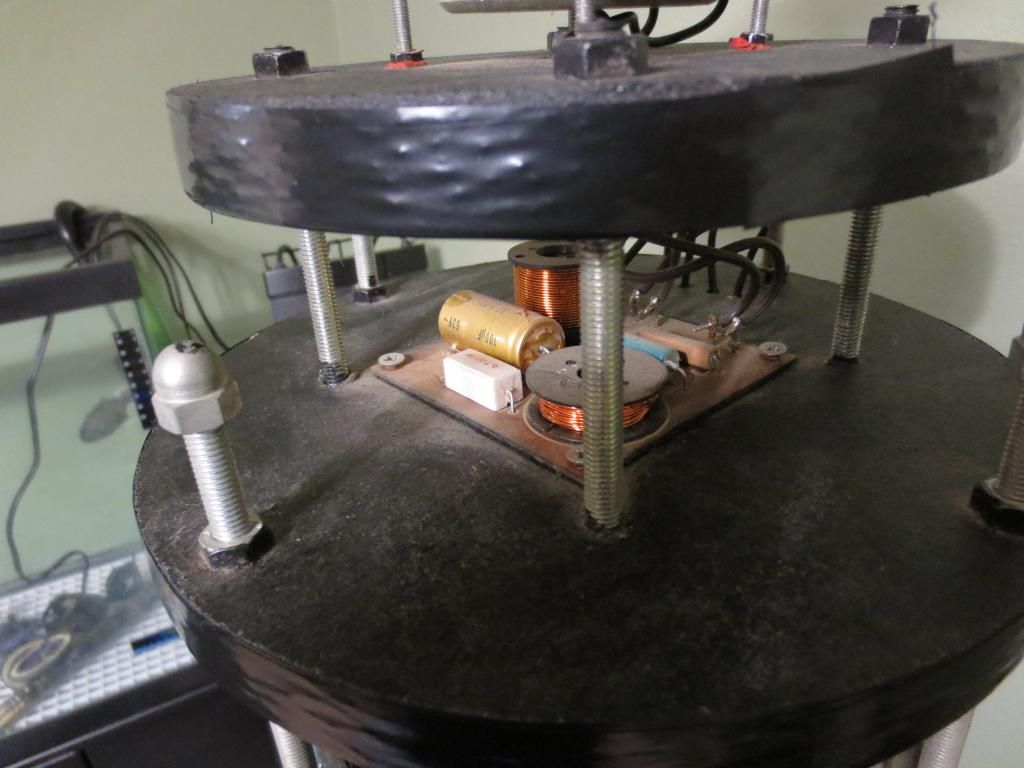 Top section: