Bought the kit from Autocostruire (the AudioDigit).
Very nice unit, easy to configure with a nice sound.
Only prob is the single input as standard plus the volume pot that comes with it gives quite a lot of noise when moved.
Here's some pics: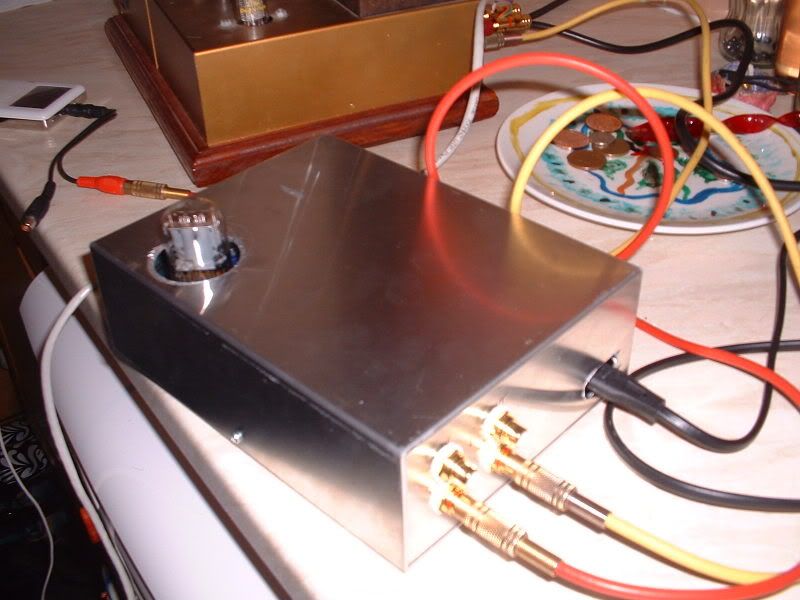 Pics didn't come out to good due to it being in a steel
gninnam said:


Pics didn't come out to good due to it being in a steel
No need to be modest - astonishing craftsmanship, especially the HOLE. I'd also drop a few cents in that plate.
Re: Re: Built this pre amp today!
analog_sa said:

astonishing craftsmanship
Yes, I suppose so. Steel can be tough to work, especially if you don't have the tools. Aluminum is a lot softer. Consider a small drill press stand - they're really not that expensive, and can help a lot.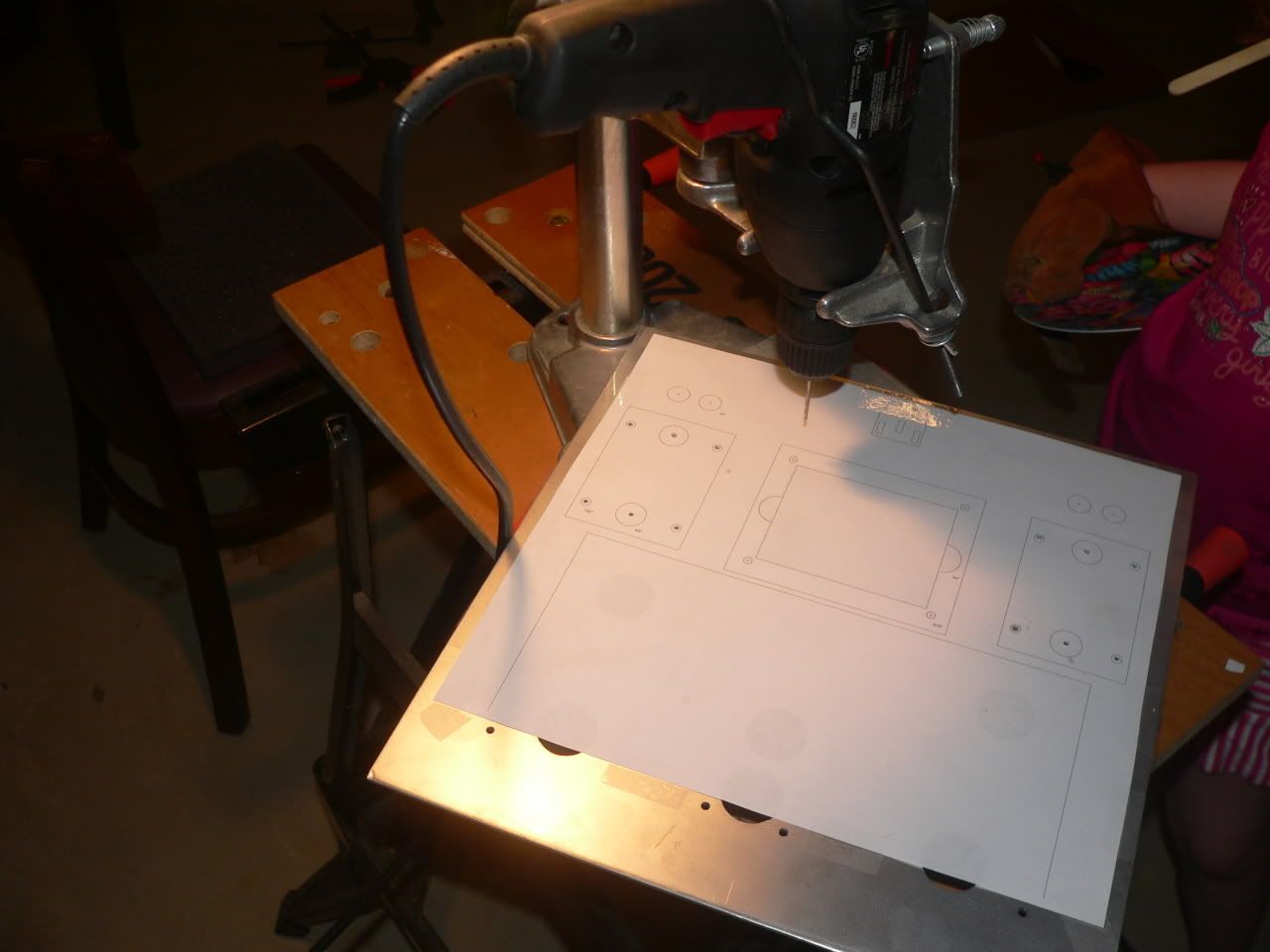 A Dremel tool can cut just about any shape hole with acceptable results, although it may take patience and a steady hand. For rectangular holes, drill a small pilot hole in each corner (with the drill in the press stand) and used the Dremel to "connect-the-dots".
Are there any photos of the inside? I'd be curious to see the circuit board / wiring / whatever....
Status

This old topic is closed. If you want to reopen this topic, contact a moderator using the "Report Post" button.